20 Free Tools to Improve Your Landing Page Copy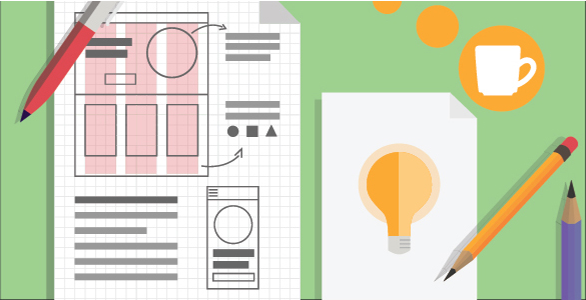 Are your landing pages getting the conversions you need? How are your copywriting skills?
Good landing page copy is free of grammatical errors, has a clear SEO headline and includes a list of benefits written with the consumer in mind.
Great landing page copy creates emotional impact with buyer personas, understands the psychological needs and want of converting, is written in the tone and lingo that connects with targeted demographics … and is all accomplished while incorporating SEO keywords.
To be a great landing page copywriter takes skill, practise and experience. It also helps to have ample resources in your writer's toolkit.
I've listed out 20 of our favourite free resources for writing copy that connects, convinces and converts. Check them out.
Free Tools to Improve your Landing Page Copy: Copywriting Tools
---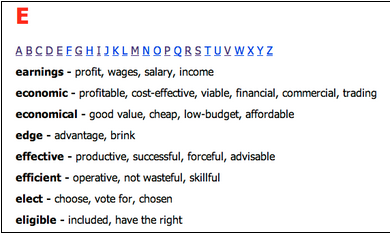 If you're marketing for a B2B, or need to craft an enterprise tone on your page, you've got to get the lingo right on your landing page copy. The Business Thesaurus gives you searchable lists of all words commerce.
---

Every writer needs a great thesaurus. Of all the online ones out there, Merriam-Webster is a classic, and still the best. It's easy to use with relatively few ads and it gives you one of the most comprehensive assortment of synonyms, related words and antonyms.
---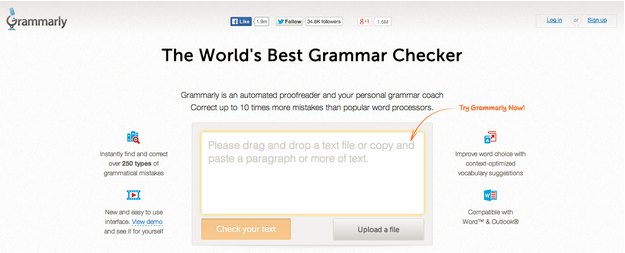 We all need a little help with our grammar - ain't that right? Pop in your landing page copy and the grammar checker proofreads your writing for you. It checks over 250 points of grammar in about sixty seconds. The paid version shows where your mistakes are and can autocorrect them. Gotta say, it's a way grammar better checker than any Google docs or Word tool I've used - but it does ding you for colloquial language.
---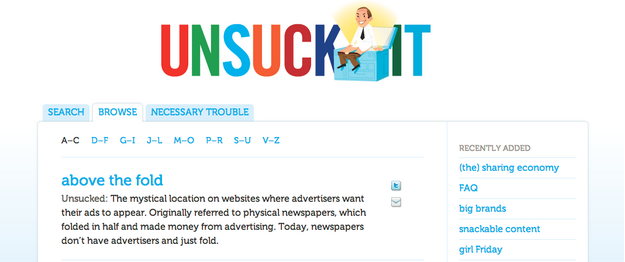 This site is a bit paltry in its scope of phrases, but it is useful in finding new ways to communicate some words or phrases. It's a great way to get your creative copywriting skills juiced up. Search for a word and it gives you unique alternatives.
---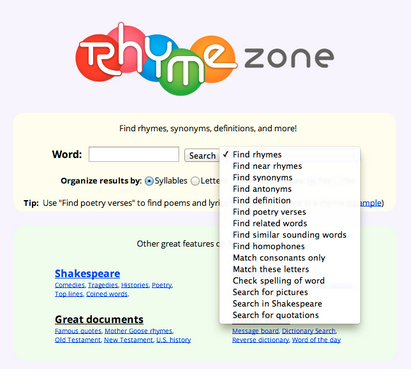 When you're looking for synonyms, antonyms or all kinds of rhymes, this site is a perfect fit for your copywriting toolkit. Type in the word and rhyme zone gives you tons of options to enhance your landing page persuasion.
---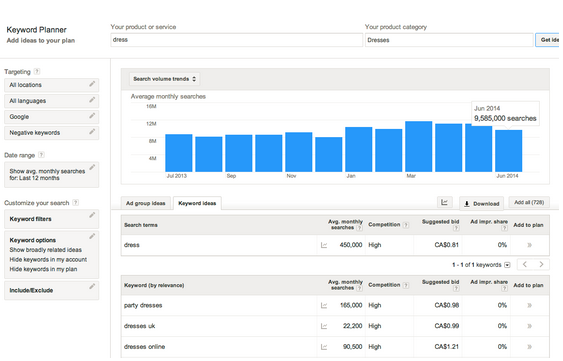 Formerly the Google AdWords Keyword Tool, the Planner is a must when you want to get smart about your landing page copy SEO. You get analytics of suggested alternatives for your keywords in search (if you're not employing a " no follow" rule). It shows you estimated monthly searches and competition so you can wisely choose your words for both SEO and your consumer.
I love using it to gain insights into long-tail keywords used by demographic sectors. You can analyze and use the common search terms to resonate more deeply with your target market.
---

This is one of those must-haves for any online marketer. The Stay Focused app (available on Chrome only) allows you to block out websites (yeah, like Facebook, Twitter and any other sites that tend to consume your day when you know you need to work to that deadline). You set how long you can spend on those sites, and once you've used up that time, it's inaccessible for the rest of the day.
---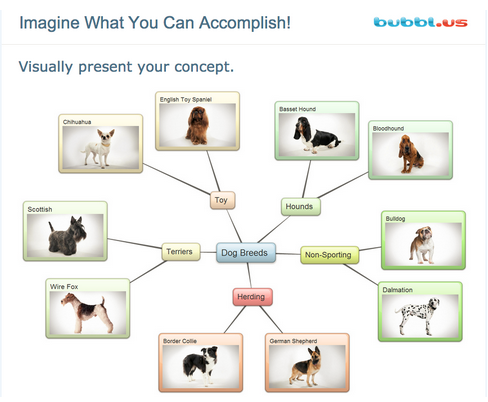 Great landing page copy that persuades visitors to act (and love you) requires a lot of structured creative thinking. This website gives you a shareable way to format your collaborative (or not) brainstorming and mind-mapping. It's super user friendly and very cool - especially for a remote team.
---
This is a super handy tool to download for free. It gives you a full thesaurus application you can use - even without internet access. So when you're on a flight, have shut down your internet to keep distraction away, or however else you lose access, you can still find alternate words to create copy that converts. For Mac OS X only.
---

For the more advanced landing page copywriter, the MozBar SEO tool bar is one of the most powerful tools for analyzing keywords on any website - including your competitors. If you're writing copy for a search landing page (not a no-follow page), check it out.
Free Tools to Improve your Landing Page Copy: Copywriting Blogs
---
---

A must read for anyone serious about writing great copy. Copyblogger is the leader in copywriting blogs. It offers the most comprehensive tools and tips in the industry and the expert blog articles are an inspiration to read. Brian Clark even offers a free copywriting course and an ebook specifically for crafting high converting landing page copy. Keep this on your daily read list.
---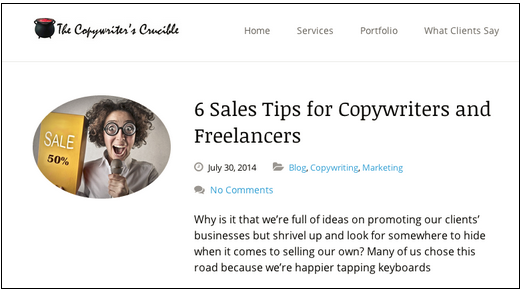 Experienced freelance copywriter Matt Ambrose writes in-depth articles on how to craft copy to win over your demographic in any industry. Learn how to market and sell from industry pros.
---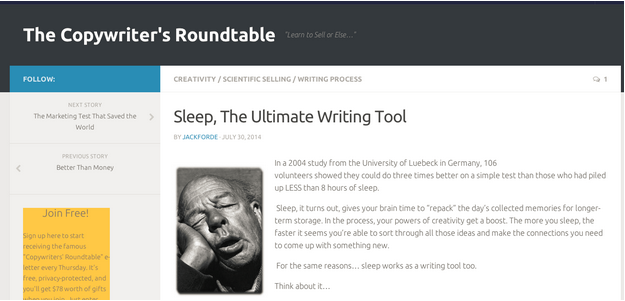 The blog provides writing tips from a community of experienced and seasoned pros. The site has free copywriting books and will inspire you to "learn to sell or else…"
---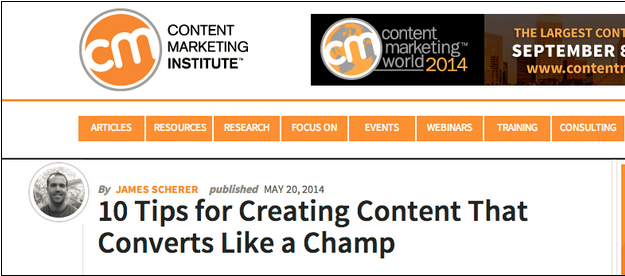 Another heavy hitter and must read for copywriters and content creators. It's where all things writing and content marketing live. Joe Pulizzi started the site well before writing online for a living was a thing. A site to bookmark (or feedly - is that a verb?) for any copywriting needs.
(And yes, that is Wishpond's own James Scherer. He's a regular contributor to the active and engaged blog.)
---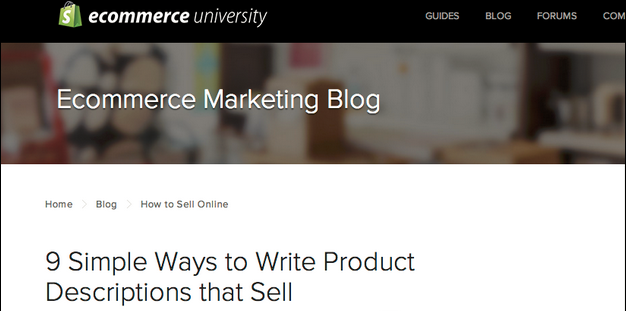 Who better to learn about writing for ecommerce than the leading ecommerce website provider? Check out tips on writing for sales conversions and nurturing leads to the sale.
---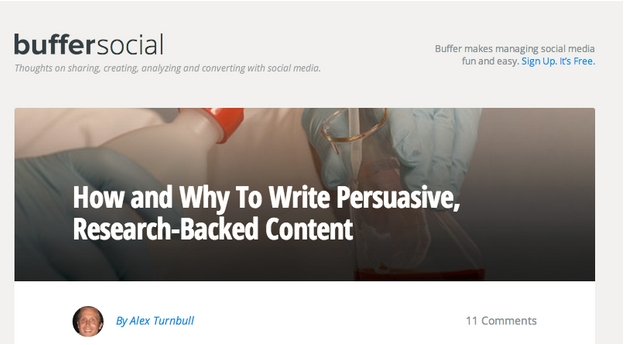 The Buffer blog is, well, awesome for anything online marketing and social media. It's the most personality infused blogs around that you actually feel like you know the whole team. Brilliant marketing for the Buffer app. They also give readers tons of free resources and know-how.
---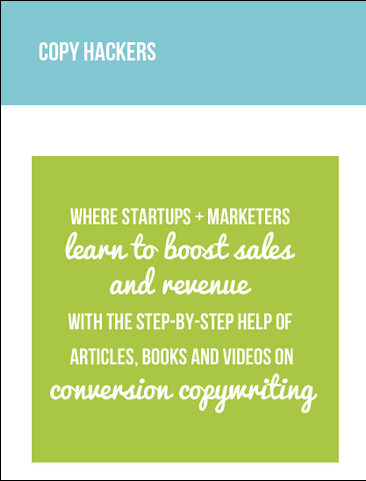 Another brilliant blog written by professional copywriters for professional copywriters. Conversion copywriter Joanna Wiebe provides inspiration and a community for content writers to connect.
---

A lesser known blog that's updated periodically. The website promises "the secrets behind copywriting and conversion optimization" and it truly delivers. It's full of copywriting gems. Check out the series on David Ogilvy or the nine part series on copywriting.
---

One of the most popular websites for web developers and designers. Their articles range from coding how-to's to website design to writing for conversions. Definitely check out the copywriting tag on their blog. They have tons of free resources like ebooks, workshops and even a job board.
---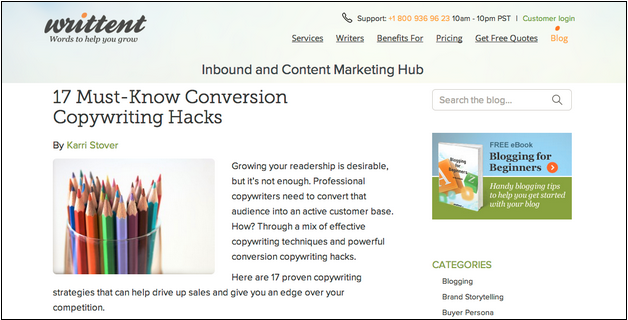 A blog for online writers by online writers. The website is for freelance content writing jobs. The blog offers tons of professional tips to improve your content - whoever you write copy for.
Conclusion
---
As always, it pays to A/B test your landing page copy. If you use a great landing page tool it should come with a free A/B testing tool. Use it with the above free tools to keep improving, connecting, convincing and converting.
There are countless other free tools and resources for improving your landing page copy. This list of 20 are the ones I happen to like the best. What are your favourite free copywriting tools?
Further reading:
Written by Krista Bunskoek
August 5, 2014