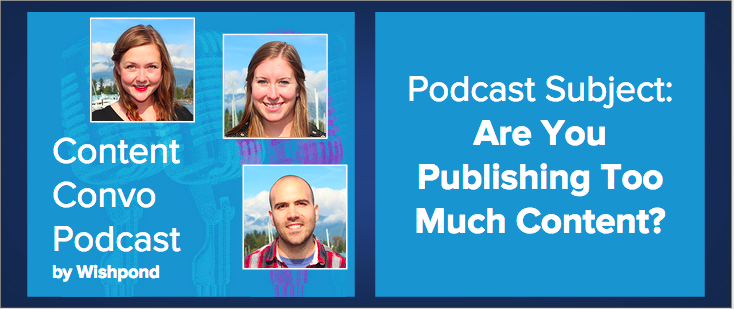 Are you publishing too much content?
How much is too much anyway?
In this 18-minute podcast, Wishpond's content experts James Scherer, Samantha Mykyte and Claire Grayston discuss the amount of content (and types) your business should be creating, and why.
We get into what types of content Wishpond creates and for what objective, all to help your business find the same kind of content success we have.
Listen in!
Listen on iTunes:
---
Listen on Soundcloud:
---
Thanks for listening! – The Wishpond Content Team
wishpond