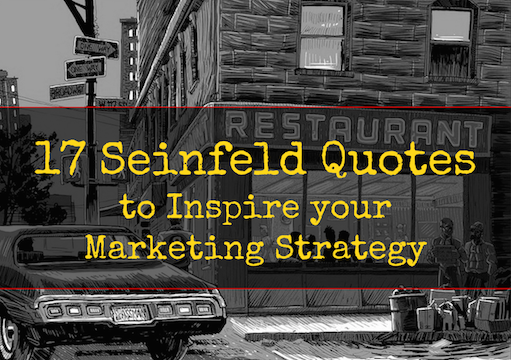 From puffy shirts to soup nazis, Festivus to yada, yada, yada, Seinfeld gave us some of the most memorable pop-culture moments of the 90s.
In this fun and entertaining Slideshare, we take a look at 17 of the most iconic Seinfeld quotes, and reframe them to inspire your businesses' 2015 marketing strategy.
Grab some pretzels (remember they make you thirsty) and check it out!
Brought to you by: The Wishpond Content Team
wishpond