The Secret Strategy to 98% Open Rates [Infographic]
---
Did you know the average open rate for emails is around 20%?
As marketers we've become accustomed to these kind of numbers, but when you really stop to think about it; 80% of the people you send your emails to won't even take the time to open them, let alone read anything you have to say.
So how do we solve this?
The answer is to look outside the box. While email is a great form of communication and one of the best ways of keeping in touch with your leads, it's by no means the answer to all your problems.
At Wishpond we've agonized over this problem for months now and have finally came up with a solution.
Send them text messages.
That's right, good old fashioned SMS. A technology that has been around for years now has finally developed applications for lead nurturing and customer acquisition.
That's why we've teamed up with one of the biggest players in the SMS technology space, Twilio.
Twilio is an application that allows you to send, track, and receive text messages from around the globe. Together with Wishpond's marketing automation platform, you'll be able to send text messages based on different actions from your leads or where they are in your sales funnel.
---
Why SMS?
---
Studies have shown that the average person checks their phone up to 150 times a day. This makes contacting users via their cellphones the absolute best direct link to them regardless of where they are, at any time.
Compared with other mediums, text messaging also has one of the fastest response rates. This is in part due to the fact that 90% of users check new text messages within the first three minutes of delivery.
Oh, and did I forget to mention that text messages have a 98% open rate?
No amount of email subject line optimization could achieve that result.
---
How Does it Work?
---
Combining Wishpond's marketing automation platform and Twilio's SMS delivery, you can now create automation workflows that trigger text messages as easily as you could trigger emails.
Take a look at this simple workflow example: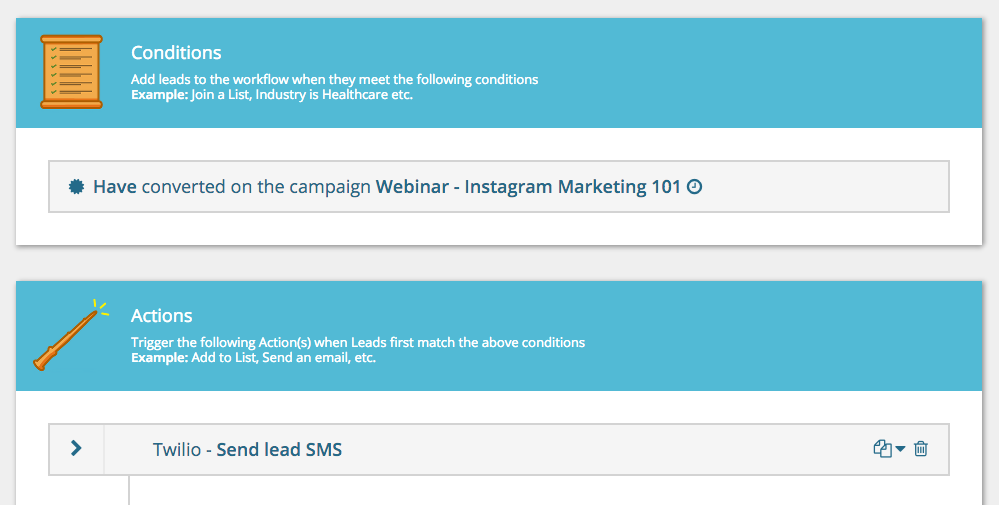 As you can see if someone converts on my campaign "Webinar - Instagram Marketing 101", they instantly trigger a Twilio SMS message that could say something like "Thanks for signing up for the Webinar on January 5th. We will send a reminder text a couple days before the event to make sure you don't miss out!"
A simple workflow like this is great for confirming registration to an event and to get your leads accustomed to receiving text messages from your business.
---
How Do I Collect Phone Numbers?
---
Using a Wishpond landing page, it's easy to collect phone numbers from your leads.
Simply add a phone number field to your form and make it a required field in order to submit. Depending on where you live, you may need to either get a leads permission in writing, or via a checkbox in order to verify that you can send them text messages. Notice in this example how we included a "I agree to the terms and conditions" checkbox which can also be added from inside the landing page builder.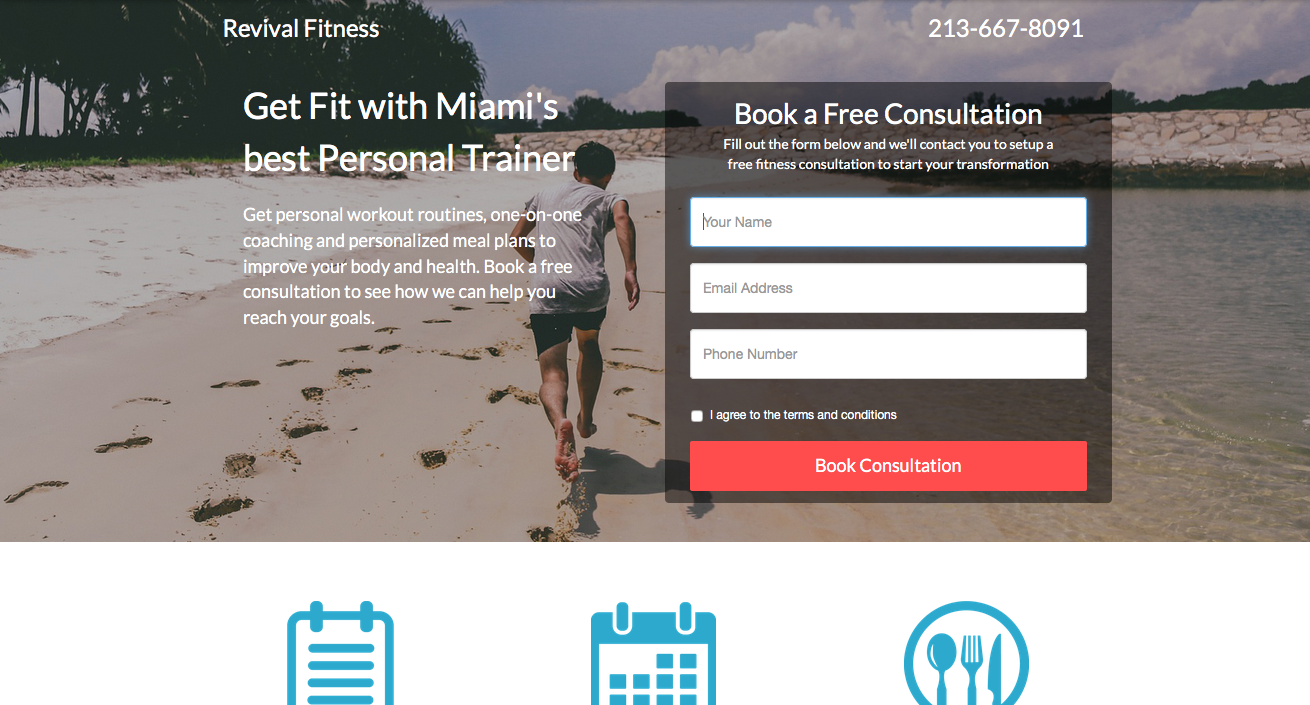 Ok, so now that you have the general idea of how marketing automation and SMS can work together, it's time to figure out how it can work for your business.
Luckily we've designed a simple infographic of 25 Marketing Automation Use Cases to get you started:

---
So what are you waiting for? Say goodbye to 20% open rates and get your messages seen and heard.
Click Here to Start Building an Automation Workflow for Free Today
Related Reading: