Landing Page FAQ: Why Do I Need a Landing Page?
You might be wondering why you need a landing page, and why you can't just use one of your website pages instead?
The short answer is that landing pages are proven to convert more effectively, as they're are typically built with a single conversion goal in mind.
What's a conversion goal?
A conversion goal can be the completion of any action that you want a user to take. This could be downloading an ebook, signing up for a free trial, making a purchase, or registering for an event (amongst many other things).
Take the example of a typical website home page: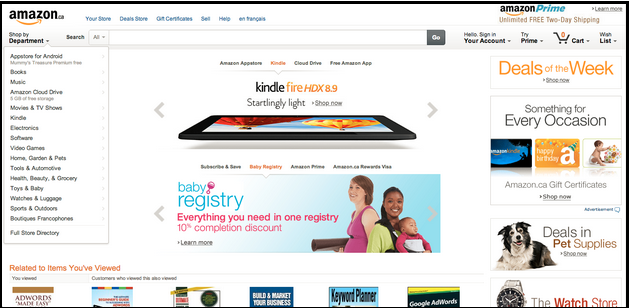 Notice how many areas of the page there are to draw a user's attention?
On this page it would be difficult to determine what the main point of focus should be, or what a user show do once they arrive.
Now take a look at an example of a landing page from Square: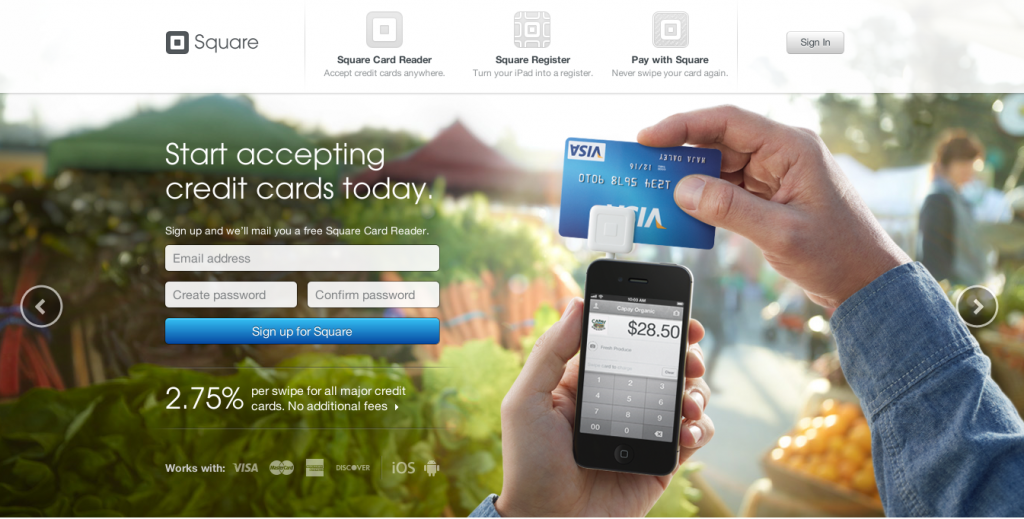 Clear difference, right?
When users arrive, it's obvious exactly what to focus on and what action they should take if they want to proceed.
Using landing pages in this way, you'll be able to get a better return on investment on your online advertising campaigns, and will be able to get more value out of your pre-existing product and services pages.
If you're considering using a landing page, keep in mind three key areas where they can come in handy:
Direct sales - Any time you're trying to sell a specific product or service. You'll want these pages to be as focused as possible to ensure that your users keep your main conversion goal in mind.

Lead generation - Landing pages are great any time you're trying to collect personal information from users. A common strategy for achieving this is to use something called a "lead magnet." Lead magnets incentivize users to give exchange their contact details for things like ebooks, whitepapers, and other free downloads.

Relationship building - Use landing pages to move leads through the various parts of your sales funnels. Landing pages don't always have to include forms and can sometimes just include a call to action button at the bottom of a page that allows users to see more information by 'clicking' further into your site. Used this way, landing pages can be a great tool to progressively educate your users, while at the same time getting a sense of how engaged and buyer reader they are.
Click here to head back to the Landing Page FAQ. →