'Mad Men' was an amazing series that revived the spirit of working in a 1960s advertising agency in Manhattan. But, while its characters struggled with social and cultural changes, many of us watched with bated breath as modern marketing was born.
Don Draper, creative director of Sterling Cooper, is a truly creative and strategic genius. But his advice is not only revolutionary for the 1960s. We can learn a lot from him how to connect with customers and write copy that resonates with your audience.
Here are five timeless copywriting lessons from Don Draper that will make your copy shine!
1. Step into the shoes of your customers
---
One of the most important rules for copywriters is to get to know your readers.
Don Draper may not be a great fan of research reports (or, at least, he doesn't accept them blindly), but he does market research on his own. He reaches out to regular people, asks them private questions and learns more about who they are. Thanks to this knowledge, he's able to understand their point of view and understand their needs.
So, every time you have to write a blog post, product description or landing page copy, make sure you know who are you writing to. Ask yourself: do I know my writing persona? You need to know your persona to be able to personalize your copy and make it irresistible to your readers.
Sure, the majority of content creators try to write for everybody, but the sad truth is that if you write for everybody, you write for no one.
2. Think about "the need behind the need"
---
Knowing who your audience is is the first step on writing great copy. The second is knowing "the need behind the need."
Some people may buy an apple because they are hungry, others to lose weight or live healthier. Some people will purchase a yacht to sail and enjoy life, and others to feel that they belong to a particular group of people.
Once you discover what your prospective customer's real motive for buying is; once you identify their true needs, you will be able to more effectively address those needs and write more persuasive and personal copy than ever before.
3. Use emotions as a copywriting tool
---
The moment when Don realizes that an effective campaign begins by pulling on people's heartstrings opens a new era for marketing.
Instead of telling people what the product is, Don starts to show people what the product can offer. And he doesn't focus on the product features; he's concentrated on the changes the product will make in its users' lives.
The rule of good copywriting is simple: forget about features and functions. Say hello to emotions.
Among the most common emotional triggers are family, love, security, success, power, fun, sex, and money.
For example, if you want to write that your product will "save you more time," you should instead write that it will "allow you to spend more time with your family."
It's all about emotions.
4. Test different approaches to sales
---
When the action of 'Mad Men' starts, the advertising world was going through a time of similarity and unoriginality. All companies were using the same tried 'n true solutions, because they didn't think they could afford to take a risk.
Don Draper didn't share this opinion.
He believed that being original is essential if you want to keep your current customers and attract new ones. He was interested in new ways of doing marketing: in building relationships with customers and engaging them in conversation with a brand.
What's here for you?
Take a look at your website, at the copy you write and ask yourself: am I different from my competition? Do I stand out? Do I try to make unique contact with my customers? If an answer to any of these questions is "no," it's time for you to drop routine and chose your own road.
5. Remember the true purpose of copywriting
---
According to Don, advertising is based on happiness. He describes it as the smell of a new car, freedom of fear, serenity and well being. He never just sells the product, he never asks what can his customers do for him. His greatest concern is "what can I do for my clients?"
What we can learn from this approach is to never list product features. We should rather wrap our product up in a story, explaining to our customers how the product can make them happy.
A great way of creating such copy is to write a letter to your friend, explaining how the product works and why you think they should buy it. As long as you try to present your product to someone you know and like, you will see how beautiful your copy can be.
Don't be like Don, be like you
---
"You are the product. You feeling something. That's what sells. Not them. Not sex. They can't do what we do, and they hate us for it."
During all 7 seasons of 'Mad Men,' we see people desperately wanting to be like Don Draper. They are jealous of his wit, knowledge, and experience. They are jealous of his family. They are jealous of his position and career.
But should they want to be like him?
The most important lesson we can learn from Don is not to follow anyone else's lead. He never felt intimidated by others because he was always following his path. Surprise, surprise, that's the secret trait of the best copywriters. Apart from being creative and having excellent writing skills they are always true to themselves.
It means that while you should always learn from such people like Don Draper, if you want to have a copywriting guru, let it be you. Your experience, your emotions and your understanding of the world are the things that set you apart from others.
About the Author: Justyna Polaczyk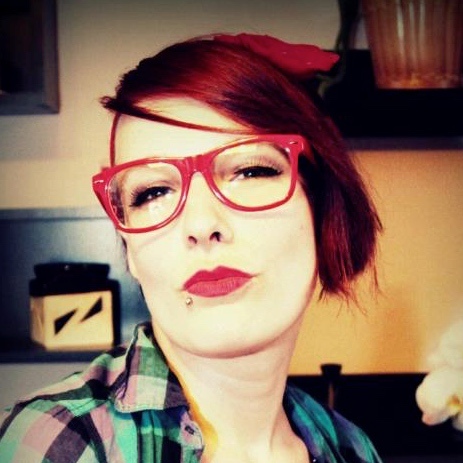 Before LiveChat crossed Justyna's path, she spent almost 7 years working as a business analyst and 6 years as a journalist. Now, on LiveChat blog, she shares her experience and knowledge about customer service, business psychology, social media and eCommerce. Get in touch with Justyna on Twitter @Ms_Polaczyk
amir