Better Fundraising with Email & Social Media: A How-To Guide
It's no secret that the internet has made it possible to expand your organization's audience further than you ever could have imagined. But how can you make the most of this resource to maximize your fundraising success?
By following some simple best practices and creating a strategy to engage with your audience, you can leverage social media and email to boost your fundraising campaigns.
Let's take a look at these five easy steps before we break them down:
Choose the best communication platforms for your community.
Develop your communication strategy to tell your story.
Engage with your supporters frequently.
Track your progress with different metrics.
Promote your online fundraising campaigns.
By applying these steps to both your social media presence and your email campaigns, you can connect with your community and encourage them to donate on a larger scale than before.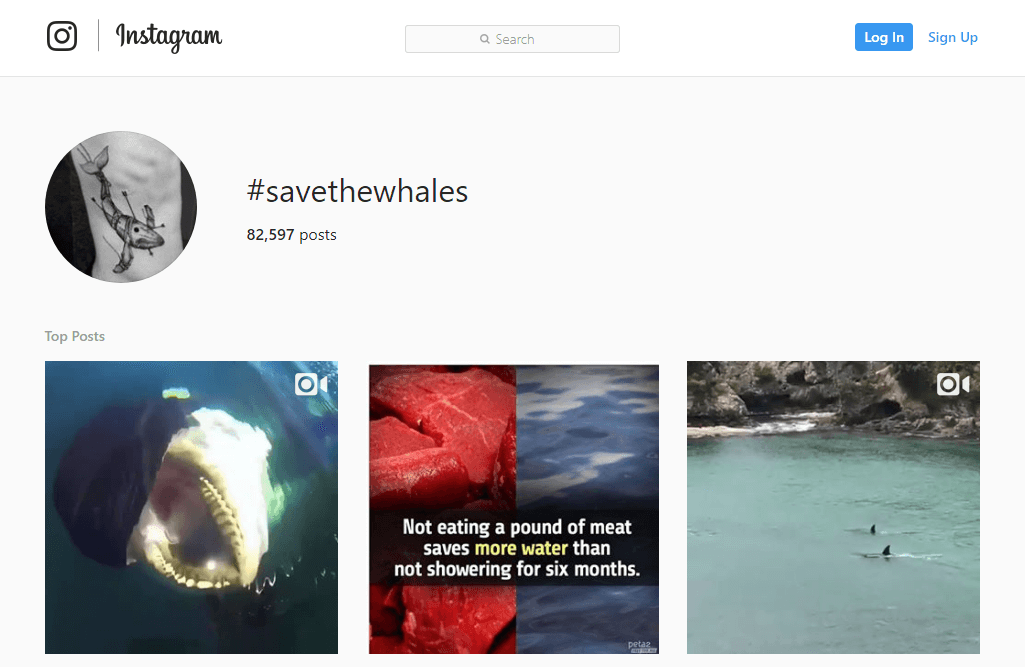 1. Choose the best communication platforms for your community.
There are so many different social media and email distribution platforms out there, so how can you ever decide which ones to focus on or use?
If your organization already uses a marketing automation service, make sure your staff knows the ins and outs of it to optimize your online marketing abilities. (The same goes for your online donation page software, too!)
Choosing the right social media sites can be hard. You don't want to spread yourself too thin— no organization can maintain a strong presence everywhere on the internet. But how can you decide which platforms to focus on?
Send out a survey to find out which platforms your supporters use most.
Try them all as an experiment to figure out which ones you garner the most attention on.
Make an educated guess based on the age range and interests of your community.
For example, if most of your supporters are older adults, you'll probably want to focus more on Facebook than on Twitter. However, that won't be true of all older adults! Trial and error is key in developing your strategy.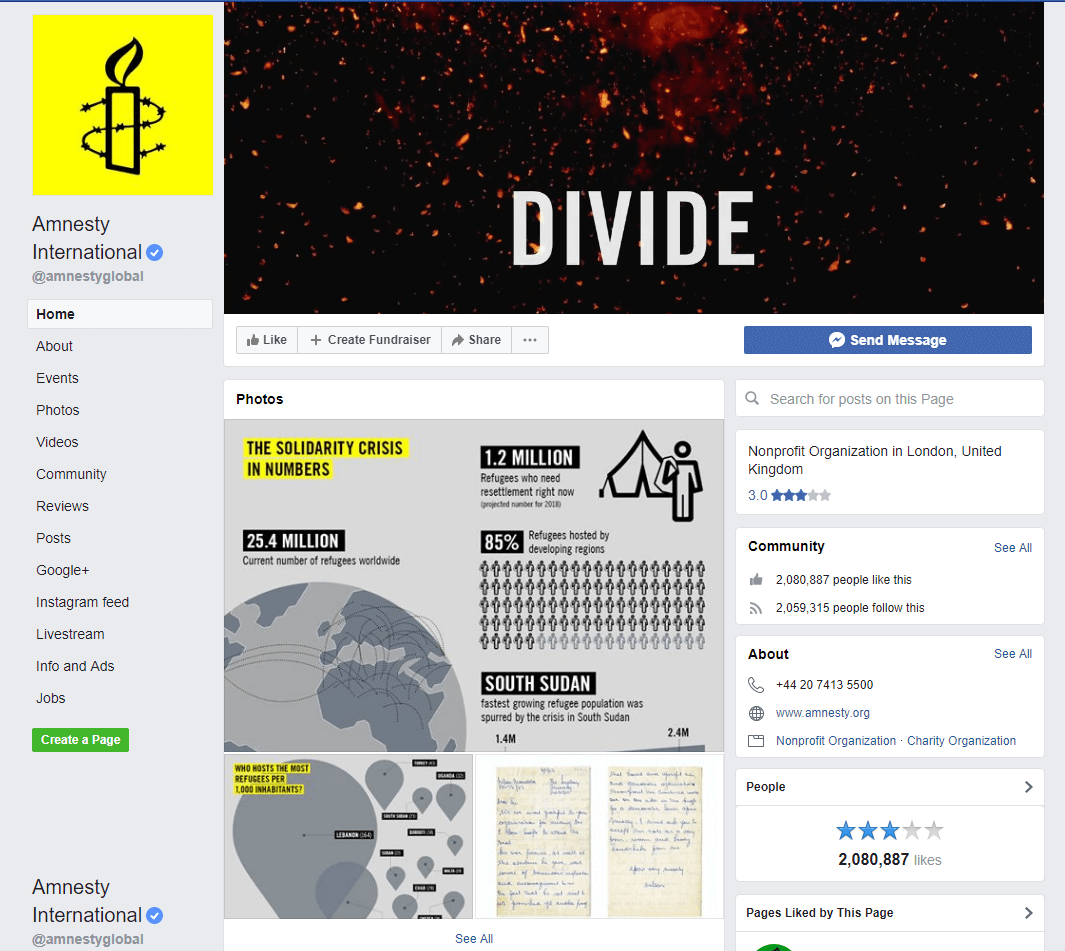 Consider the different strengths and weaknesses of each platform, as well.
If your organization is known for its events, Facebook might work best because of its ability to create events and distribute invitations and information.
Twitter might be your best bet if your organization wants to be a part of a lot of different conversations regarding your mission or cause.
If you want to post high-quality pictures of your activities and keep your followers involved in real time, try out Instagram and take advantage of its Stories feature.
Consider the needs of your organization. No matter which platform you choose, remember that the most important things are involvement and engagement.
2. Develop your communication strategy to tell your story.
On both social media and through email, the end goal is to define your brand and tell your story. For this step, go back to your organization's mission or vision statement and consider what's most important to you.
What do you want your followers and readers to associate with you?
What are the most important things to know about your organization?
How do you want your organization to be seen?
For social media, consider assigning one member of your team to plan and craft all of your posts so that the tone is consistent across the account. Then, work together to brainstorm what the content of your page is going to be.
What type of posts will you create? Will they be for distributing information, starting discussions, highlighting your activities, or a mix of different types?
What type of tone do you want to use? Will you be professional 24/7, or will you be personable and include humor or memes?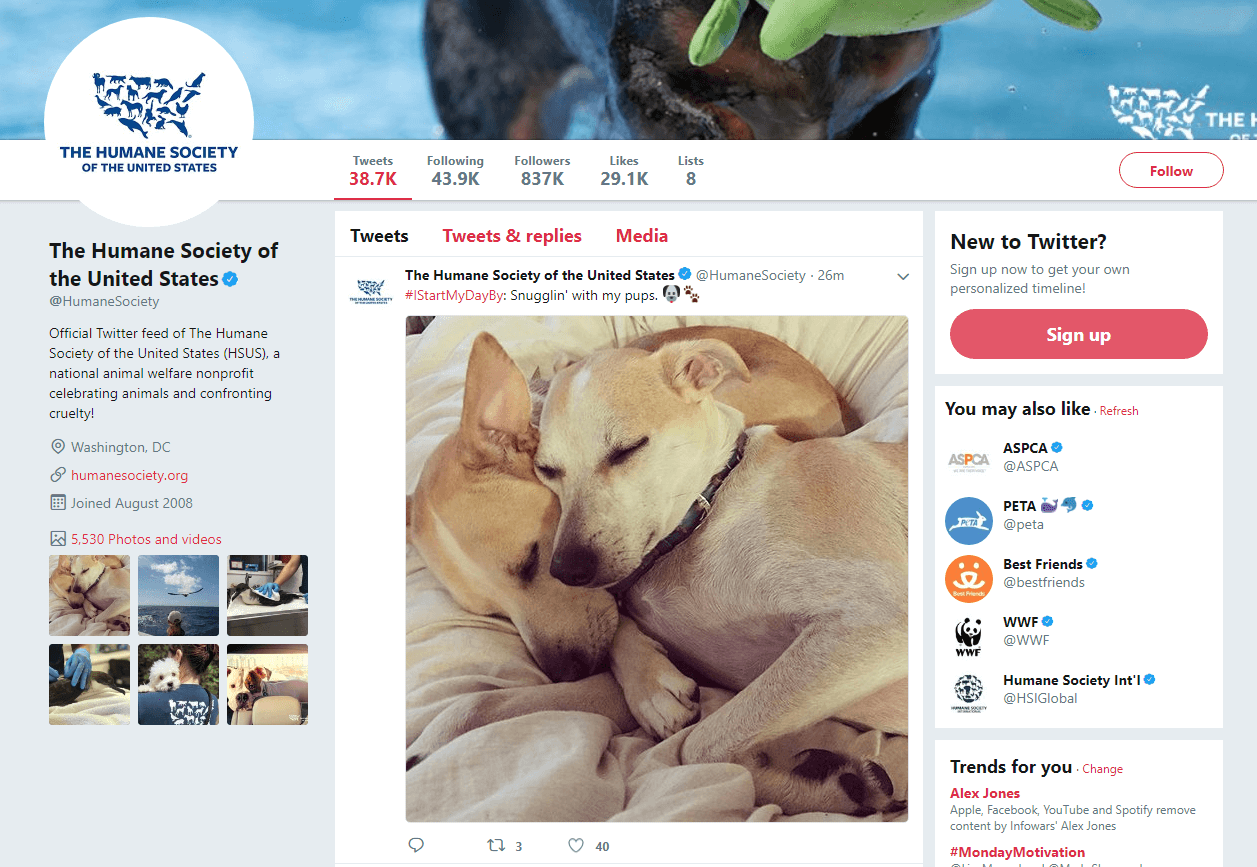 While your emails are going directly to people who want to receive them, there are still some key elements to consider to ensure that the receivers of your emails actually open and enjoy them:
Use a recognizable and professional email address that includes the name of your organization in either the handle or the domain. Write a catchy or pithy subject line to make your readers excited to open your email.
Keep your emails visually interesting by embedding high-quality pictures or videos into them.
To make the most of your emails, consider investing in a donation software that can integrate directly into your favorite communication program, like MailChimp or Intercom. Check out Donately's donation pages for nonprofits for a great example of versatile programming.
One more thing to keep in mind is that while the end goal of and email distribution is to draw attention to your fundraising, your followers and readers don't want to be constantly bombarded by asks for donations.
Instead, mix up your content by also including:
Project and activity updates, so they see the change you're creating in your community
Event invitations, for upcoming volunteer opportunities or fundraising events
Event recaps, so that they see the fun that your active supporters have while engaging with your organization
The last thing to keep in mind is timing. Your awesome Instagram stories don't help if you're posting them at two in the morning, and it's easy to lose an email in the shuffle if you send it right after the end of the business day.
Plan the timing of your emails and posts carefully so that they reach the maximum amount of people.
Don't forget to optimize your website using current best practices so that your careful advertising takes your potential donors to a great landing page!
3. Engage with your supporters frequently.
The best way to increase your online visibility is through interaction with others. The easiest way to do this is by reaching out first!
Search for terms and hashtags relevant to your organization's mission and read what people are talking about. Then interact with those people!
Encourage your supporters to post pictures from events with your organization, tag you in them, and use a special hashtag to show their friends what your organization does.
By becoming more personable and engaging both supporters and strangers in conversation, you can increase the visibility of your organization and raise awareness about your cause.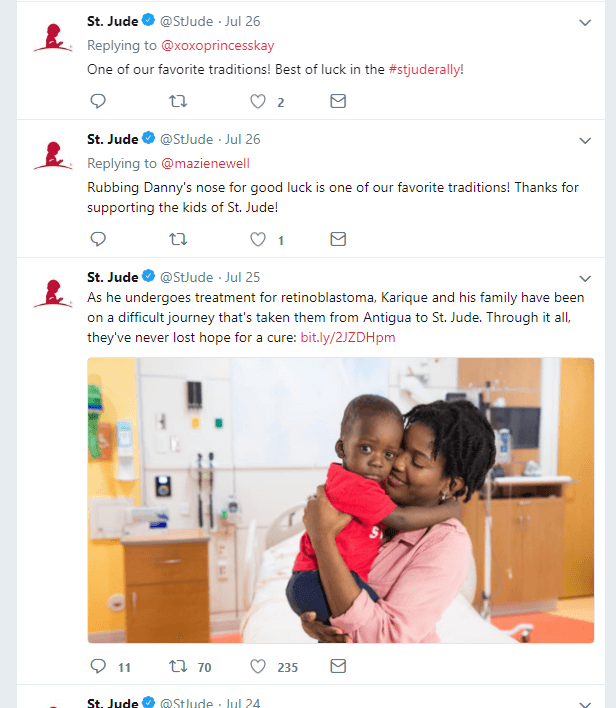 Look through your followers and see who has an active digital following, especially followers that interact with their posts. Reach out to them and ask them if they'd be interested in becoming an ambassador for your cause.
Using micro-influencers on Instagram and Twitter is a great way to leverage their social media presence to work for you. Offer to sent them t-shirts or other merchandise branded to your organization if they'll post something including it and direct people to your page.
To engage your supporters via email, make your emails interactive!
Consider including in your emails:
Surveys on your events, fundraisers, or merchandise
Polls on what your organization should do next
Forms to update contact information
Fundraising thermometers to activate their competitive side
These things will all increase the time spent interacting with your emails, which can improve conversion rate.
The most important takeaway here is to remain involved in the online lives of your community. Become an active participant in conversations, instead of just passively posting and hoping for them to take the first step.
4. Track your progress with different metrics.
After you've established your online presence and begun to build a community, don't forget to continue adapting your strategy to take advantage of different trends.
What metrics are we talking about?
Size of email distribution list
Number of followers on social media
Rate of follower growth
Number of likes, comments, or shares per post
Conversion rates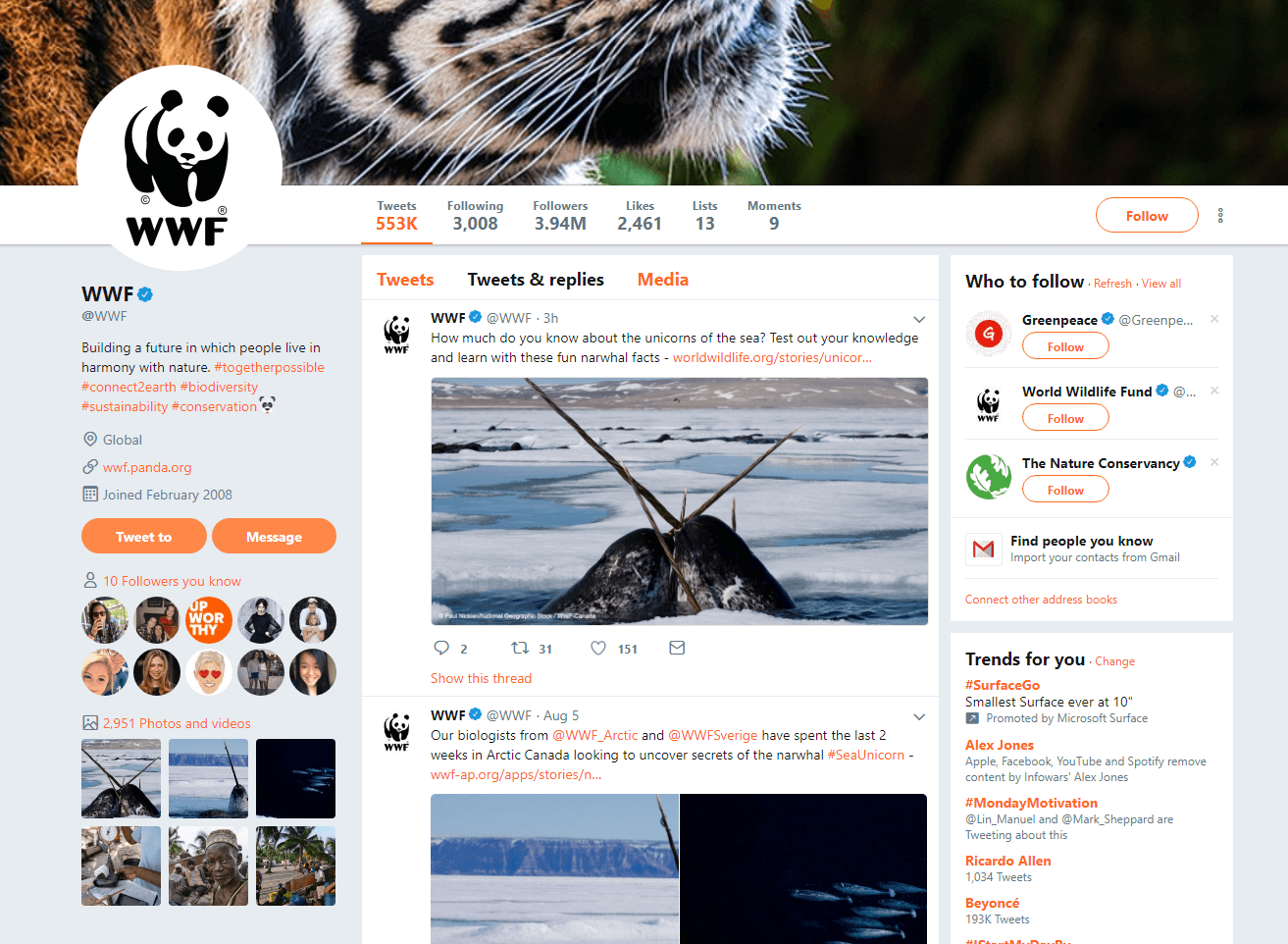 These are all important data points to track because they let you know what you're doing right or wrong regarding your online marketing campaign.
Did you lose followers after retweeting an unpopular opinion?
Did you gain followers after posting a fun video of your team at work?
Are some micro-influencers more effective than others?
Did your email list double in the two weeks after you unveiled your latest completed community project.
By knowing the trends in your data, you can approximate what precipitated those changes and take advantage of them. Capitalize on what expands your audience so that you can spread your message to the most people possible.
5. Promote your online fundraising campaigns.
We know. Shouldn't this be the first thing on the list? In a perfect world, maybe. You know your cause deserves all the funding it can get. But in this world, your organization has to work hard for your donations.
By creating a social, likeable, engaged online presence through social media and emails, you've also created a network of relationships between your readers, your followers, and your organization.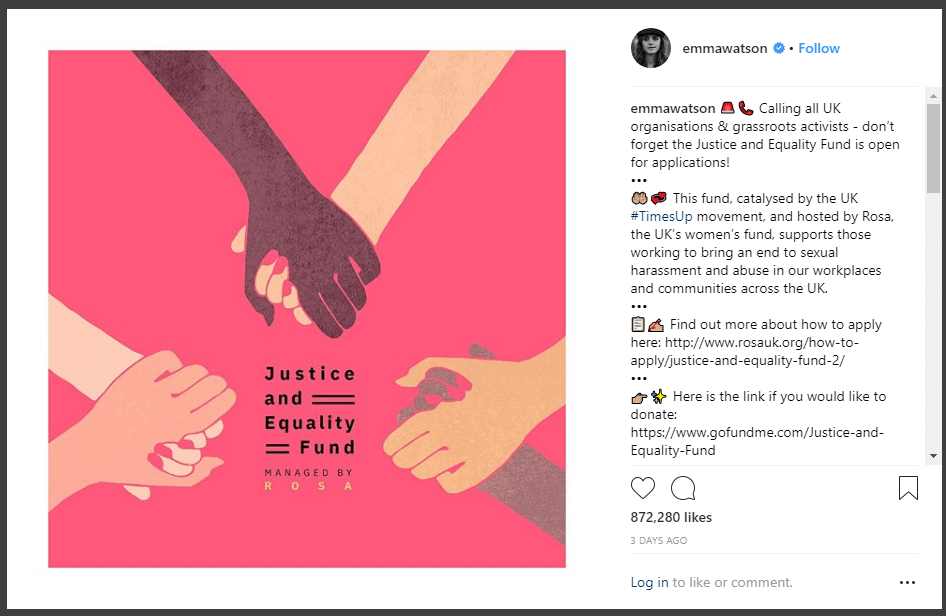 Now is the time to ask that network to support your cause. You can do this by spreading the word of your fundraising campaign through your social media handles and emails.
In your emails, include an attractive and functional "DONATE HERE" button at the top and bottom. In between the buttons, using good pictures and engaging copy, convince your readers of the importance of your campaign and ask them to donate.
You've already spent time introducing your readers to your organization's work. Now, leverage their knowledge of your organization to impress upon them the importance of donating.
The same things go for social media. Post the logo or central image of your fundraising campaign, and include a link to the donation page in the caption or tweet.
Create a catchy, easy-to-remember hashtag for the campaign and ask your followers to use it, even if they're not able to donate. This way, they can spread awareness for your cause to their own social networks.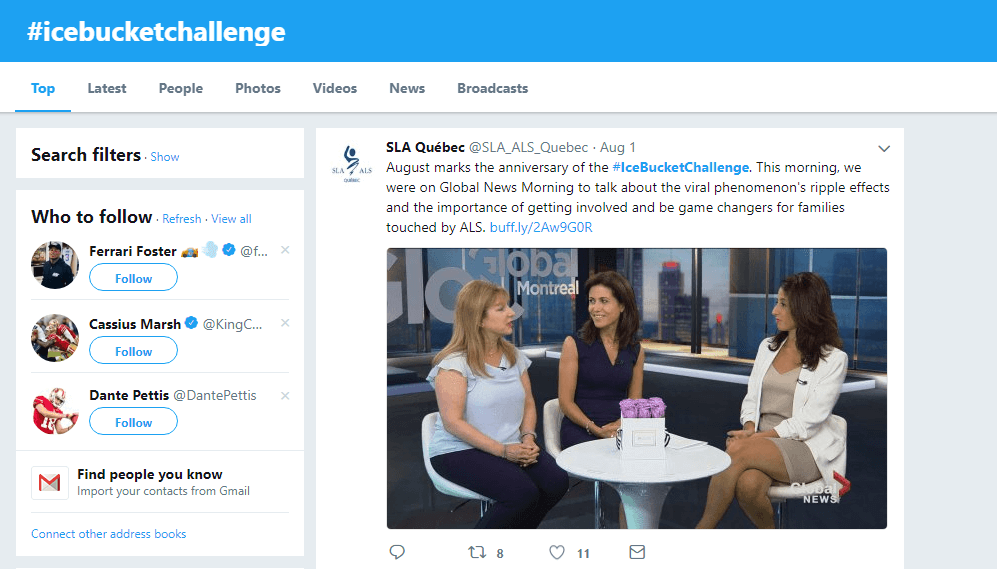 Here are a few best practices about your website, as well:
Optimize your mobile and online giving strategies to make it as easy as possible for people who use their phones more than their desktop computers.
Make sure your website is up-to-date, functional, and mobile-responsive. More and more people are using their smartphones as their primary way to access the internet, so it's important that your website works on phones!
Brand your entire website with the same logo and color scheme to increase confidence in your organization.
Because you've already done the work to build emotional connections between your organization's cause and your supporter base, your online marketing campaign will be all the more successful once you start actively promoting it through social media advertising.
Final Thoughts
Email and social media are two of the easiest ways to make the internet's vast web of interpersonal connections work for you.
By building a strong online presence, you can increase supporter engagement and awareness and leverage those connections to maximize the success of your online fundraising campaign.
What are you waiting for? Get posting!
Author Bio: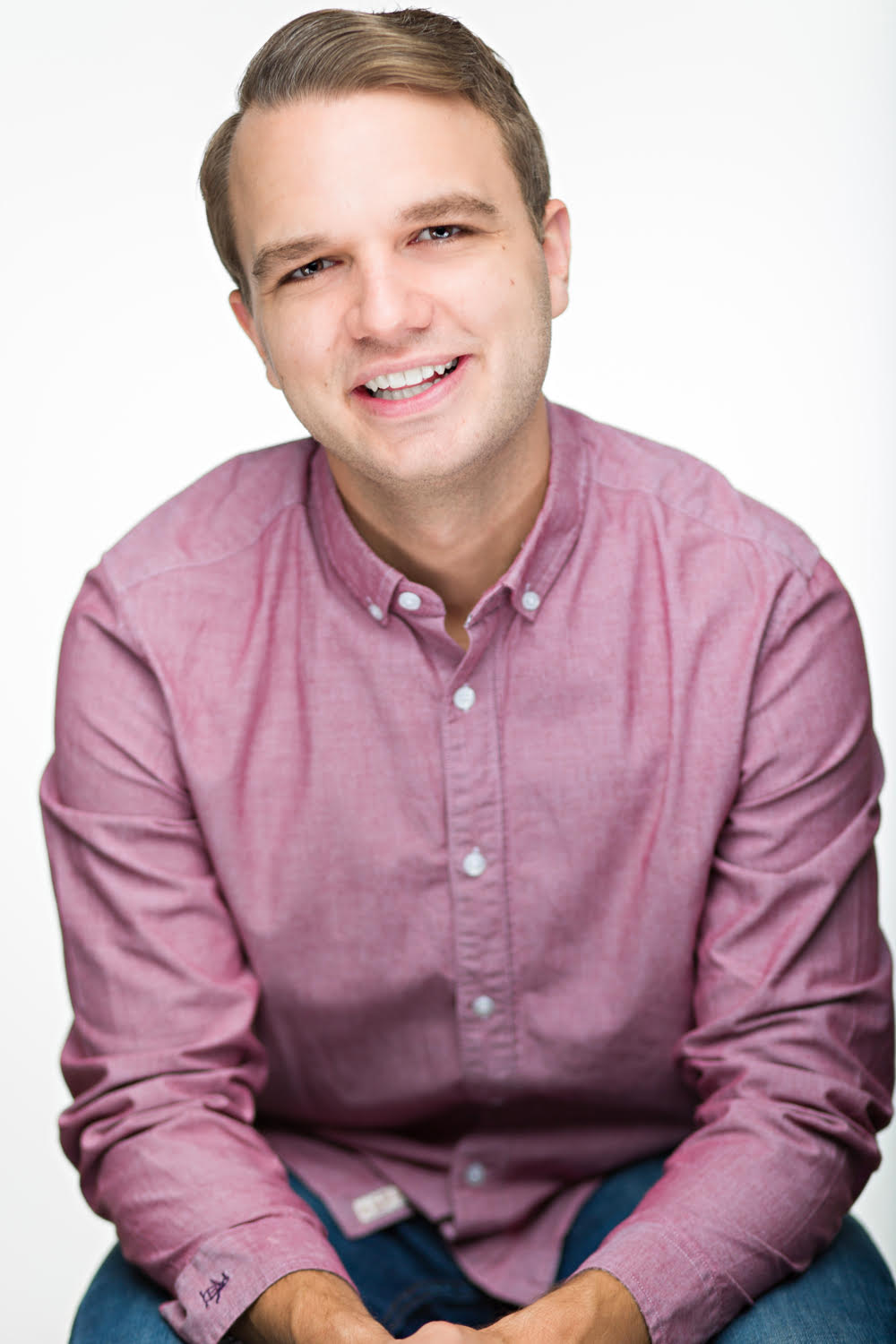 Andrew is the head of marketing and customer success for Donately. After getting involved with nonprofits at a young age, he discovered a passion for helping the organizations that are making the world a better place. Knowing how vital online fundraising has become, his goal is to help nonprofits raise more money online each year! In his spare time, you will find him cooking up dinner, playing with his dog or cheering on Boston sports teams.