5 Ways to Create an Engaging Ecommerce Site
Let's just face it -
Creating an engaging ecommerce site is challenging. There are a lot of moving parts involved, and without a good strategy, all your efforts will amount to nothing.
Luckily, there are several tactics you can use to create a more engaging ecommerce site. In fact, you might actually already be utilizing some of them. But out of all the great strategies you could focus on, there are 5 surefire strategies to get you to the finish line faster and more effectively. And then from there, you can build on to other areas of focus.
In this blog post, I'm going to run through the 5 foolproof strategies you need to help you start your ecommerce marketing on the right foot.
---
Target Your Existing Customers
Any good ecommerce marketer knows that increasing engagement on your site often starts with the customers you already have in your fan base. So while you probably want to jump straight to marketing your ecommerce business to new subscribers, your marketing strategy is only going to work if you focus on reconverting the customers you've already converted.
But why is targeting repeat customers so important?
Well, for one, existing customers are cheaper to reconvert. I mean think about it. They are more loyal to you and chances are if they've already bought your stuff once, it will be easier to get them to buy again.
What's more, repeat customers typically spend more than first-time visitors. In fact, according to Bain, return customers spend 67% more
than new customers.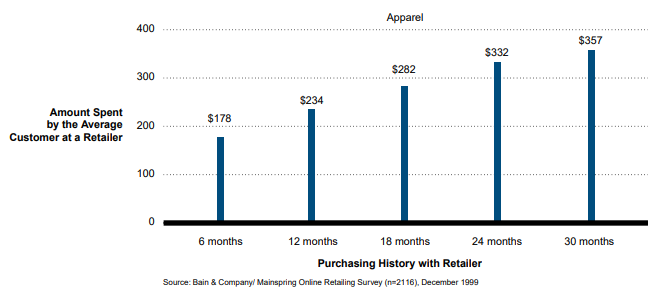 However, customers have become a lot pickier, so simply having a solid marketing strategy won't do. You need to do more. They want to feel valued and appreciated. That's why it's important to focus on ways to improve the experience for the customers you already have.
Now, this is easier said than done, especially considering that no two customers are the same. But that's nothing that a little research can't remedy. And as always, the devil is in the details when building a foundation for your marketing strategy for your ecommerce site. So you should ensure you know your customers. Data analytics lets you know everything from their hobbies and demographic information to what they need and their interests and values so that you can customize your products to suit their needs.
But don't just stop at finding out what your customers want. Follow up with them and listen to their feedback too. It's the best way to find out how to improve the customer experience.
Use Trust Marks and Badges
While it may not seem like it, trust badges are an important thing to consider when marketing your ecommerce business. You may say," I have a ton of customers regardless of the fact that I don't utilize trust badges". Yes, but let's not forget that engagement has a lot to do with perception. Think about it: with all the fraud cases there have been, would you engage with a business that doesn't seem credible?
Probably not. And neither will your customers.
The truth is, the more credible your site looks, the more people will be encouraged to engage with you further. So when you're creating a site with the purpose of converting customers and creating more engagement, you need to think about trust badges.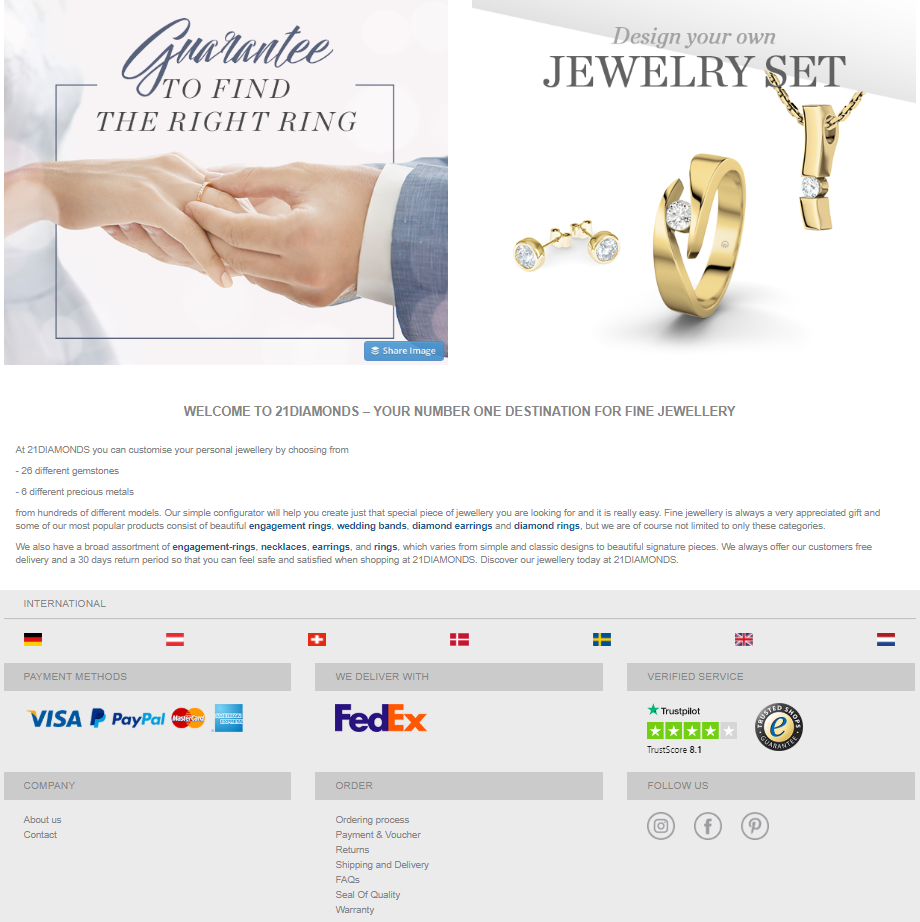 Ideally, you could incorporate a money back guarantee to reassure your customers about purchasing a product. You could also have trust seals to reassure the customer that their information is safe and secure whenever they are sharing it on your site.
Add Video to Your Product Pages
In ecommerce, videos are everything. Sure, images do so much for ecommerce but video can do even more. Don't believe me?
YouTube currently has 1.5 million active users who visit the site every month. And Facebook Video is growing even more rapidly. So while images and great content are no doubt a winner, video is dominating online marketing as we know it.
So why is adding videos to your product pages so important?
If you look at statistics, people spend 2.6 times more on websites with video than those without. So it makes perfect sense to incorporate videos to your product pages to get more engagement.
Also, videos instill trust in customers. The truth is customers are more inclined to buy what they can see. And adding a video is by far the best way to bring your products to life. But it doesn't end there. Videos also help customers see the product in real time too.
Offer Sales and Discounts When it Makes Sense
It's no secret that sales and discounts have always been a staple in promotions. However, in the ecommerce realm, sales and discounts are more than just a purchase incentive. They act as a way to bait and engage your subscribers.
Here are some powerful reasons to offer discounts and sales:
First, everyone loves discounts. So whether you simply want to delight your customers or surprise them all together, discounts and sales are the perfect way to win your customers' hearts.
Plus, not only will this spike traffic on your site, but it will also considerably increase engagement.
Also, discounts are a sort of customer appreciation. Your customers have been there for you since the inception of your business. They've been buying stuff and following all your products. The most tangible reward for loyalty is discounted prices.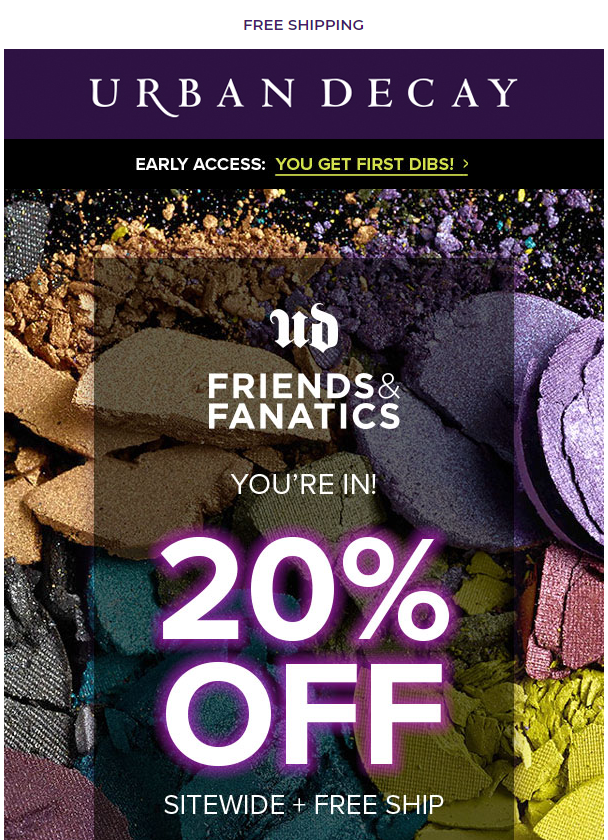 Boost Engagement Using Consumer Psychology
Why does it always seem like no matter what you do, you're still not attracting as many customers as you'd want?
The answer, you're not tapping into the human psychology aspect of marketing. Even if you time your social posts right, use the right keywords and pump out content, at the end of the day, you have to appeal to people's emotions and needs. So perhaps it's time to tweak your strategy.
The idea is simple: scents, surfaces, and colors have a lot to do with decision making and our propensity to purchase products. So it's important to think about the psychology of your customers when developing a marketing strategy: what makes them tick, and what's ultimately going to drive them to make a purchase?
One of the most powerful motivators for ecommerce is the concept of scarcity.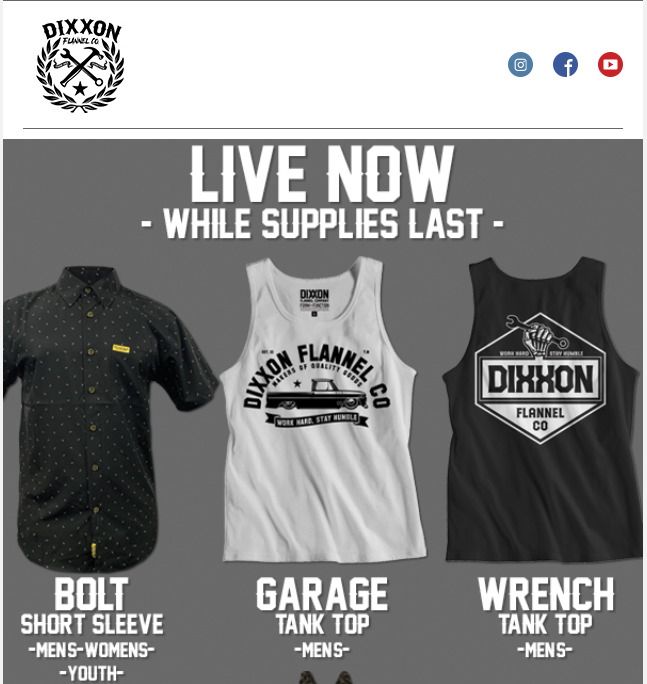 There's something about scarcity that triggers a strong reaction. It could be the fear of missing out, or the fear that we might regret not making the decision in time. If you look at Black Friday, you'll realize that Amazon and other ecommerce stores sell more items during Black Friday than at any other time.
While some of the purchase decisions have to do with the fact that the products are sold at a much cheaper price, a lot of it has to do with scarcity. Once Black Friday is over, then what? Probably no more amazing items on sale. Making an item scarce gives people an incentive to act fast so as not to miss out.
For boosting engagement, you may also consider sending your customers cart abandonment messages. For whatever reason, customers may or may not check out items from the cart. But that doesn't mean that you should abandon them.
You should send them cart abandonment messages to reconnect with them and make them see the value of what you have to offer. It might not get them to finish the purchase process, but it will make them feel valued. That feeling might be enough to entice them to come back.
Conclusion
Ecommerce has become bigger than ever right now. And more people are finding themselves shopping online than at a physical store. So it's safe to say that it's the place to be if you want your business to take off.
However, simply having an ecommerce store alone won't cut it. With so many ecommerce platforms arising over the years, the ecommerce space is extremely volatile and the competition even more so. So you need a great ecommerce marketing strategy if you're going to be successful.
Consider targeting repeat customers and offering discounts and you will see a considerable increase in engagement. Also, try using the human psychology aspect of marketing and using videos to increase traffic and engagement.
About the Author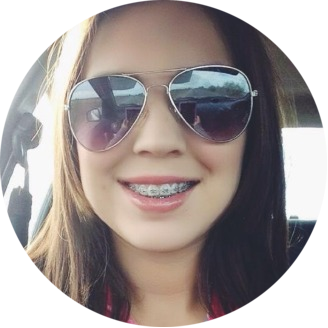 Kate Lynch is a digital marketing and business blogger who spends her entire day writing quality blogs. She is a passionate reader and loves to share quality content prevalent on the web with her friends and followers and keeping a keen eye on the latest trends and news in those industries. Currently, she is associated with OmniSend, an e-commerce marketing automation platform built for growing e-commerce businesses. Follow her on twitter @IamKateLynch for more updates.