6 Ways to Establish a Brand Identity with Email Marketing
With so many different forms and new means of communication out there, the idea of using email marketing sometimes feels a little outdated. Don't make the mistake of assuming email marketing is on its way out though. If anything, it's here to stay and is actually a key component to establishing a strong brand identity.
Think about how often you use email and the reasons why you use it. When it comes to daily tasks or quick comments, you might use a messaging app or the comments function of a project management software. For ideas or thoughts that are more personal or even more important, you'll probably use email to communicate directly with the person you need to talk to. Apply this type of communication to a brand's customer base, and you'll see why email marketing is so valuable.
Email marketing is more than company news and providing voucher codes. Email marketing is crucial for building relationships, whether it's with current, past, or future customers, different business partnerships, or within your own team. Email provides the opportunity to speak directly to an individual at a convenient time for them.
Once set properly in the way that best speaks about your brand, you will find it to be one of the highest CRO techniques for growing your business. But, before jumping into the numbers game and setting your expectations high, you should be clear with some key points that are crucial in understanding why it works that well.
builds up the emotional connection between consumer and brand
builds loyalty of consumers by keeping them up to date with your news
provides a clear feedback that you care about your users
Why Brand Identity Matters
Having a strong brand identity means recognition from customers, which then leads to trust. Trust means being memorable and stable. There are lots of brands out there and being one people recognize and trust can separate your brand from the competition.
Although there are different ways of building brand identity, email marketing is certainly a powerful method if you're looking to provide a more intimate and direct experience for yourself and the customer.
There are certain best practices to consider when it comes to email marketing. We've compiled a list of 6 different ways you can establish brand identity with email marketing. From your initial welcome email to CTAs, learn how to engage, but not overwhelm your customer's inbox. This is your email marketing cheat sheet!
1. Your welcome email
First impressions matter. Whether it's an in-person handshake or someone checking out your website, you want them to leave feeling good. Sending a welcome email is a great way to engage with a customer that is both friendly and purposeful.
Use the opportunity of a welcome email to help customers find their way around your website or explain what they can expect from you while highlighting benefits. Make your brand accessible by letting them know how to reach or find you.
Provide all the key information to help your customers have a seamless experience, but be sure to express how glad you are that they signed up to your email list.
Your welcome email is the first instance of direct customer service, and the way you handle it will form a strong impression of your brand.
2. Consistency
We're creatures of habit and we like consistency. When it comes to branding and brand identity, you need to be consistent in order to develop trust with your audience and in turn their loyalty.
It's one thing to get a customer and it's another to keep them. By being consistent you'll be able to drive home your message to your audience. Being clear about what you are and what you offer has a profound effect on gaining and maintaining a customer base.
When it comes to branding, make sure to utilize a consistent theme in templates, imagery, and tone. You always want to adhere to your brand's style guide. Practising consistency will help customers to connect these things to your brand, making your emails instantly recognizable as your brand.
Also, email marketing isn't limited to the email itself, but also includes avenues of receiving the emails to begin with. Make sure your email sign-up page is consistent with your branding as well.
3. Don't go too heavy with sales
No one likes to be badgered into doing something they may or may not want to do. The same goes with pushing sales in your emails. It's a surefire way to turn people off your brand. Instead of pushing sales, provide readers with reasons to trust your brand and be loyal to it.
4. Displaying meaningful content
A way to build your brand's identity is by providing meaningful content that helps your brand stand out. It shouldn't be limited to your brand's product or service, but also related topics.
When sending out this meaningful content, the way it's displayed is also important in capturing your reader's attention. Highlight the content so readers don't miss and are encouraged to click through.
You'll want to make sure you incorporate high-quality and appropriate images. Consider using video content as something a little different. Again, be consistent with other areas your brand shines through, like your website. Orient readers by connecting the email to your homepage with the same images and themes.
5. Strengthen relationships
When it comes to brand identity, the type of relationship you have with customers can make or break it. It can't be stressed enough that you need to invest in communication with your audience and to send them the content they want. Use a marketing tool like Latana to understand your audience better and strengthen relationships with customers.
Your welcome email also comes into play here in getting to know your customers. Make the email interactive and ask what customers would like to see or hear more of. Use this information to provide different newsletters to different groups if opinions vary.
Again, use the opportunity of a welcome email to tell customer things about your company so they know what's going on.
6. Call to action
There's no denying that the main reason why you send emails is to drive people to your website. But don't think that that's their only purpose. Emails and email marketing contribute to your brand's identity by distributing text and visual information about your brand.
Building trust and loyalty to your brand is all part of the experience in taking your customer to the next step in their journey, where they will learn more about your brand. Use call to actions, or CTAs, when it's clear what you want readers to do and what they will gain from it. Your emails shouldn't just be informative, but also help assist customers in moving forward with you.
Inform and Build Relationships with Your Customers
Create relationships with your customers and build your brand's identity with a direct line of communication. Use email marketing to your advantage to not only inform your customers but also assist them in moving forward with your brand.
Don't think of email as on the decline, rather as a tool to engage and communicate with old, current, and prospective customers. One of the bonuses of using email is reaching an audience that might not be on social media. However you decide to use email marketing, make sure you've got a solid welcome email, stay consistent, are not pushy with the sales, provide meaningful content, invest in knowing your audience, and use CTAs appropriately.
Conclusion
Staying consistent and keeping a real-time engagement with your customers is what truly makes your brand stand out and builds trust. You want to emphasize your authority by helping users know you're listening and always willing to adapt. Provided with a personalized approach and valuable resources, you should see your brand coming a long way.
What are your experiences with email marketing? Would you agree with the above? Let us know in the comments below, we'd love to hear from you!
About the Author​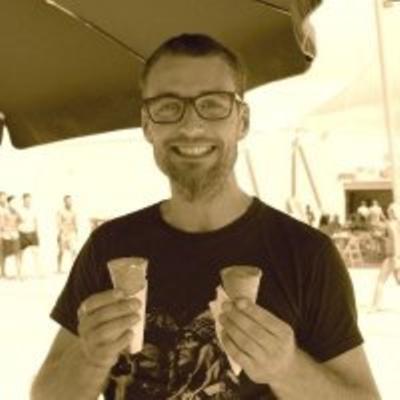 Steve Habazin is a content marketing specialist working with Latana. He enjoys sharing insights with the community and growing network of people sharing the same level of enthusiasm. You will often find him taking a walk with his dog. You can find Latana on Facebook, Twitter or LinkedIn.