5 Ways of Marketing a Product to Existing Customers
As COVID-19 related lockdown eases up, businesses have started opening up. However, many of them have had to reconsider their marketing techniques to meet the challenges of the evolving business landscape.
As a result, many sellers have revised their advertising budgets, while others have developed unique ways to acquire new customers.
Demand generation is all about how and what can be used to create a 'buzz' about your products. When done right, it can help attract new customers and also re-engage and up-sell to existing buyers.
Properly executing a demand generation strategy allows companies to attract more qualified and all-around better leads. Let's look at how you can build demand for your product among existing customers.
1. Build Demand For Your Brand's Offerings
To become an industry leader, you need to differentiate your brand. The next step is to relate to consumers through storytelling that compels them to believe you are the best in the industry for their needs.
You need to understand what your prospective clients want and the doubts they have to overcome before they accept and embrace your offerings. Therefore, develop and post content that effectively educates your audience and tells them why they need your products.
Focus on the gap you are filling and the pain points you target with your products and services. Then, explain why and how your offerings help in solving their specific problems. You can do this on your company blog, through email marketing, videos, catalogs, white papers, downloadable tools, infographics, and TikTok videos.
It may also be a good idea to use third-party marketing tools such as social media, website, banner advertising, videos, and other advertising channels that your target audience often visits. Also, consider third-party publishing sites such as LinkedIn and Medium.
For example, Kirby, the brand that offers several high-quality home cleaning systems, has created a demand for their product by focusing on their customers' pain points, such as the frequent breakdown of vacuums.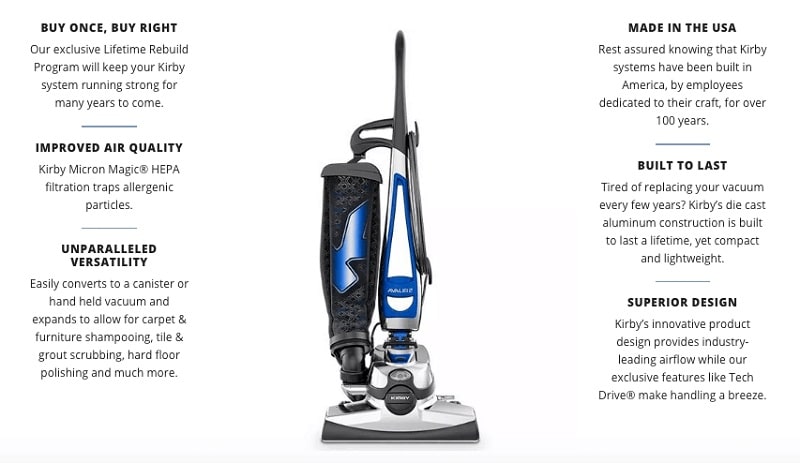 2. Create Repeat Buyers
Make your customer base feel seen and cared for, and they'll keep coming back to buy from you. This allows you to create a win-win situation not just for you but also for them. For example, your customer might get significant value from your product, but they get even more when they upgrade to the next tier of your services.
Loyal customers help you save because the cost of acquiring a new client is five times more than keeping an existing client. Also, increasing customer retention by 5% can help improve your profits by 25-95%.
Also, having loyal customers can attract more of their kind to your business through word-of-mouth marketing as they recommend you to those around them.
However, there are several ways to get repeat customers, so you should invest in the right avenues and work strategically. There are three fundamental tactics brands should include in their customer retention strategy:
The Customer Experience
Seventy-three percent of businesses that have invested in above-average customer experience are performing better financially than competing companies. Also, providing good customer service does not take a lot of capital; all you should focus on is being available as much as possible when customers need to get in touch with you or offer returns for free.

Ecommerce Marketing
Ecommerce marketing is the process of making your customers aware of the products or services you are selling electronically. So, it is essential to utilize e-commerce marketing techniques such as digital content, email campaigns, SEO, and social media to attract relevant customers and make them buy online.
Loyalty programs are also a great thing to include within your eCommerce marketing strategy.
Merchandising
Knowing what merchandise is meeting your customers' needs and exceeds their expectations can help. So put your bestselling products in the forefront, and make sure you work on improving the quality as best as you can.
This increases the chances of your customers purchasing your product again.
For example, the clothing brand Onyx & Oak has a loyalty reward program that allows their customers to earn points based on certain actions such as creating an account, following the brand on Instagram or Facebook, and a lot more. This motivates the existing customers to keep buying from the brand in the hopes of collecting enough points for some great discounts.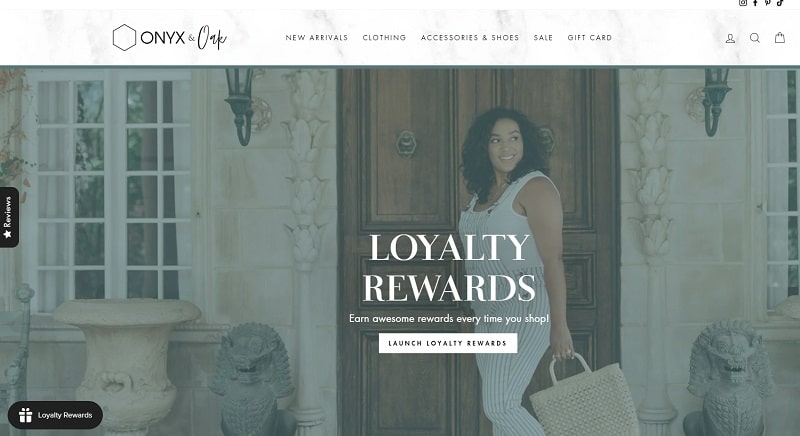 3. Contact Influencers Who Post Content Relevant To Your Target Audience
One of the most cost-effective and intelligent ways to retain customers is through leveraging user-generated content. This allows them to sell your products for you- for free.
Do encourage them to freely share their experiences with your brand in the form of reviews and testimonials, where they upload their videos and post on social to sing your praises.
Studies show how 9 out of 10 customers read online reviews before they make a purchase. So this does not only make your existing customer base feel like they are within a community and helps drive the purchasing decision of new customers.
Since its launch in 2017, Fenty Beauty has mastered the art of creating makeup products and leveraging user-generated content. They ask all their customers to tag #FentyBeauty when they share their videos and pictures of using or wearing their products.
This has resulted in a whopping 5.2 million posts on Instagram that displays user-generated content ranging from finished looks to tutorials.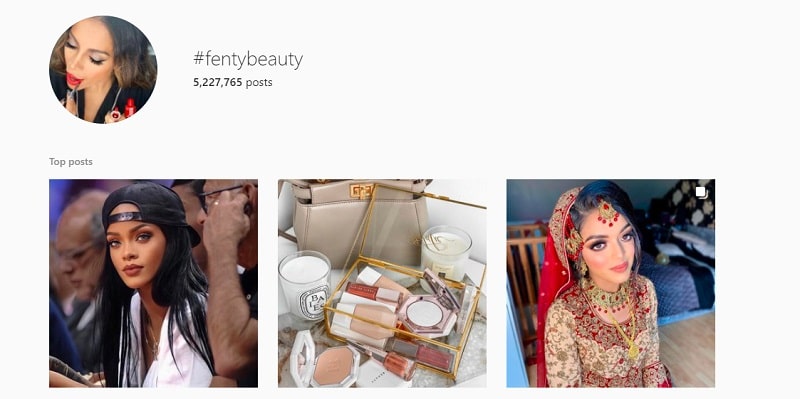 4. Use Referral Programs
Adding referral programs within your customer acquisition strategy is a great way to attract new customers. It also motivates existing customers to keep doing business with you. Referral marketing leverages your existing customers recommending your company to their family, friends, and acquaintances.
Also, customers that come around through referrals have a 37 percent higher retention rate, which makes it a great way to market your products. You can try incentivizing your existing customer by offering a certain percentage off their next buy or a similar, value-based perk if they get customers to sign up for your services or buy from you.
For example, Dropbox, the online file transfer and storage service, has a referral program that rewards its loyal customers with more storage space. This worked for them, as they saw a 60% membership increase after launching the program.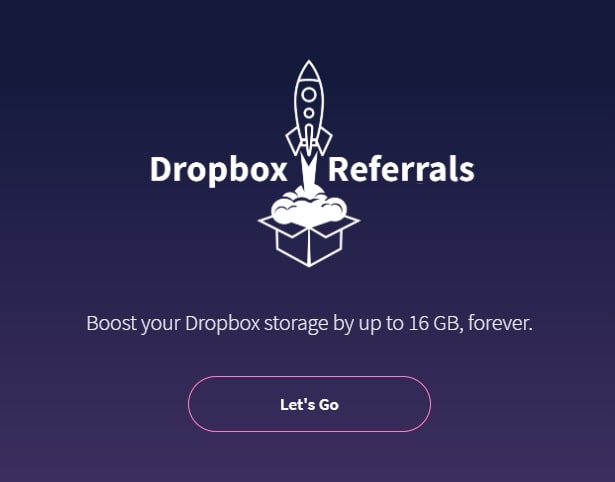 5. Create Subscription Models
Building a subscription model doesn't sound like a marketing decision, but offering a subscription product or service. Allowing your current customers to subscribe to your products will enable them to see them as everyday essentials. In addition, it does not cost like other marketing techniques and is an effective way to get recurring clients.

The automotive industry is embarking on this trend for the same reasons. It is estimated that the automotive subscriptions market will exceed the $40 billion mark by 2026. A few examples of companies that use this type of model are Porsche Passport, Mercedes-Benz Collection, Access by BMW, and Book by Cadillac.

Related Content
In Conclusion
No matter the size of our business, customer acquisition is a process that takes a lot of effort. However, focusing on your customers' pain points to create product demand and attracting repeat buyers through loyalty programs, merchandising, and eCommerce marketing can be a great way to market existing products to customers.
Furthermore, leveraging user-generated content, establishing referral programs, and offering subscriptions to your services or products can also help strengthen your customer acquisition strategy.
---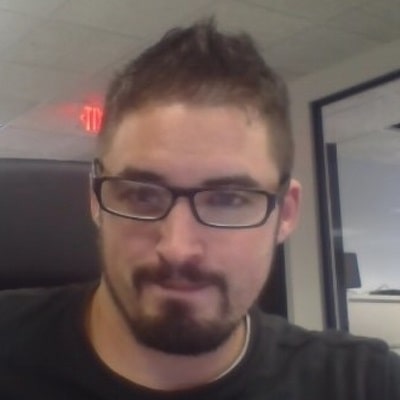 Written by our guest writer Jay T. Ripton
Jay T. Ripton is a veteran freelance business, technology, and marketing writer who's been writing to inform, educate and provoke minds for about 10 years now. Follow him on Twitter @JTRipton.