What Our Growth Team is Doing This Week, and Why
In the past couple weeks I've taken a look at what makes our startup's growth team a successful one. My first article was a simple beginner's guide to growth hacking, and the second took a look at how our team is structured and what our roles consist of.
This article will give you an even more in-depth look at the daily and weekly responsibilities of a successful growth hacking team. I'll examine the responsibilities we've each undertaken this week and explain how (and why) they all combine to create a cohesive model for growth.
Let's start with me...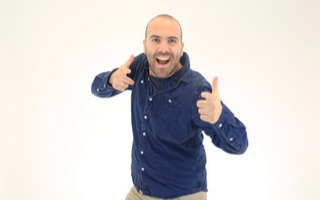 James: Content Marketing
What I'm focusing on this week:
Content Creation: Content creation is a never-ending process for our business.
As Guy Kawasaki says...
"If you have more money than brains, you should focus on outbound marketing, If you have more brains than money, you should focus on inbound marketing."
We focus on inbound marketing. To be honest, we've tested it, and even if we had more money than brains we'd still focus on inbound marketing. It, very simply, yields the greatest return for our investment.
Each week I write between 3 and 5 articles (depending on editorial and web-copy obligations). These articles, plus those of our guest contributors and other content creators, populate the Wishpond blog and the emails sent to our subscribers.
I also create about one Slideshare a week (most recently one tied to that 199 Social Media and Content Marketing Tools article which is doing quite well. To be honest I love creating Slideshares and am smack-dab in the middle of a content audit which will determine whether or not I should be devoting even more time to them.
Drip Email Campaigns: We currently have three drip email campaigns running. These lead-nurturing campaigns are currently triggered by the download of a specific ebook or taking of a course on Wishpond Academy.
Both those actions tell us the subject our new leads are interested in, and the drip campaigns are tailored to deliver more valuable and related content every couple of days by email, as well as start a real-world relationship with our leads by asking if they have any specific questions. (As a result of these email drip campaigns I also spend a large amount of time answering marketing questions via email).
Contributor Liaising: You might see on the right side of this screen that Wishpond has (for the first time ever) started to actively promote content contributions. Even before that small banner, though, I still got a half dozen or so unsolicited requests to contribute to the Wishpond Blog. Many of them I give the ol' "Thank you for your interest but we will be passing at this time. Good luck in the future, and we have your details if an opportunity arises." 90% of the time I can tell with the initial email whether or not a prospective contributor will end up publishing with us just from the email they send.
Top tip: If you're going to ask to contribute to a professional business blog, proofread the hell out of your pitch email before doing so.
But there's always a bit of gold in the pan, and it's this gold which has given us such impressive content "Video Marketing: A 3-Step Introduction to Success with YouTube" from Matthew Yeoman a couple weeks ago.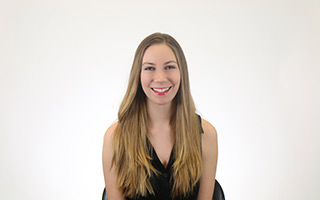 Cara: Content and Social Media
What Cara is focusing on this week:
Converting ebook into content:
Just like you can create ebooks from blog articles, you can also create blog articles from ebooks. This week Cara is taking apart her most recent ebook (A Google Adwords Guide for Photographers) and reusing the content for what will become a sector-focused archive of content.
Because the ebook Cara wrote is a straightforward how-to on how photographers can drive traffic to an optimized landing page with google adwords, there's a bit of what I (during my English degree) call "exposition", basically just the addition of explanational, background text which expands on the bare-bones how-to of the ebook and makes it a bit more palatable for readers.
Content Farming: Cara's breaking down of a sector-focused ebook into bite-sized articles is part of a "Content farming" effort our team is rolling with. Content farming is ostensibly an SEO strategy in which you put a large amount of keyword-focused content in one place (upping its pagerank) and then link to and from it in your articles.
However, it's also a great way to put all the information a lead or customer could possibly want in one place. And that's why I like it. Content farms are, for me, more about providing our prospective or existing clients with a library of information focused on a single subject or sector than they are about SEO.
Content farming is a bit of a luxury, actually, as it means a valuable content creator won't have the time to write for the Wishpond blog (more generic content) anytime soon. But, in the long run, it means we can cater to leads and clients with specialized content (as well as nurture them with it).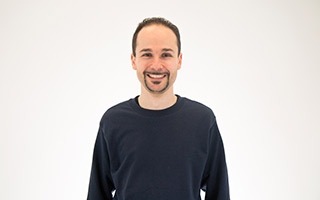 Fabrizio: Search Engine Optimization
What Fabrizio is focusing on this week:
SEO for the Keyword "Instagram:"
Fab doesn't always focus on a single keyword each week, but we've seen such exciting things recently with the keyword that he's decided to devote more time to it than he normally would.
Instagram is a fast-growing market, and a fast-growing keyword. When we moved blog platforms a couple weeks ago and saw a significant (though temporary) drop in our SEO (which generally happens with CMS migrations), the only articles which didn't see a drop were ones focused on Instagram - so Fabulous is taking a look to see if there's more he can do.
Fabrizio's strategies to optimize Wishpond's Instagram content for search:
Addition of meta-tags (title tags and description) to the back-end of Instagram content and pages
Complete analysis of all Wishpond's Instagram content, determining if there are any broken images, poor formatting, 404s, etc - anything that could negatively affect a page's search ranking.
Check up on Google's Webmaster tools and RavenTools (a 3rd party SEO tool) focusing on search queries and identifying Wishpond's highest-ranked articles for the Instagram keyword
Linking to and from the highest-ranked Instagram content to relevant pages that are ranked lower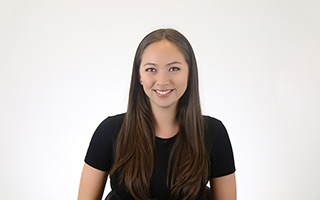 Bree: Webinars, Video, Wishpond Academy
What Bree is focusing on this week:
Creating a new webinar: Bree hosts weekly webinars. While they're promoted by Alex and with an infrastructure (landing pages, emails and the tech stuff) courtesy of Matt, the content is all Bree. And an hour-long webinar takes a bit of time to put together. While she's extremely talented at talking on the fly, nobody could entirely improvise an hour-long educational marketing webinar on lead generation through popups or how to integrate social media contests with email marketing.
The ingredients of a successful Wishpond webinar:
Mass email mailout to promote upcoming webinar
Custom-made webinar landing page
Custom-made popups for the blog (with video)
Remarketing ad campaigns (Youtube and display) to capture bounced landing page traffic
Teaser video for landing page
Thank you and reminder emails triggered and timed to increase attendance
Relevant slides to go along with webinar (35)
Outline/script for an hour-long webinar
Follow-up emails
Webinar recording for "on-demand"
Wishpond Academy: One of the main tenets of a strong growth hacking strategy is using your time wisely. Because of this, Bree is creating Wishpond Academy courses from the content in her webinars. To be honest, repurposing existing content is one of the primary strategies of a good content marketing team.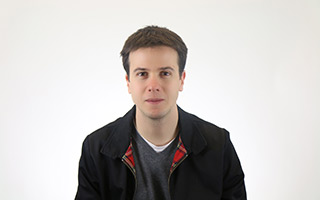 Alex: Advertising, Remarketing
What Alex is focusing on this week:
Test remarketing banners: Advertising has a huge testing component, and a substantial part of Alex' job is getting the most bang for our advertising buck. This week is no different from any other, and Alex is neck deep (alongside our designer Lucas) creating new banner images and copy to test against our older designs.
At any given time - like this week - Alex has about 75 remarketing ads running, all of them with a corresponding A/B test (120 total ads). Here's how they break down:
10 remarketing campaigns in display (with 3 banners on rotation)
1 retargeting drip campaign in the Facebook news feed (with 10 ads non-rotation)
10 retargeting ads in the Facebook sidebar
10 retargeting ads in the Facebook news feed
1 retargeting YouTube ad for Bree's webinar
1 drip campaign on YouTube (with 10 ads non-rotation)
1 remarketing drip campaign in display (4 ads non-rotation)
3 non-remarketing search ads
And about 35 of these ads have individual landing pages corresponding to the offer/copy in the ad.
Probably enough to keep a man occupied for a week or so...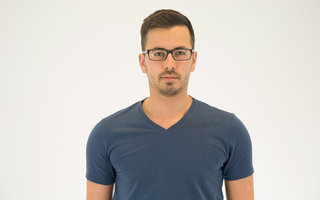 Damir: Email Marketing
What Damir is focusing on this week:
Academy emails drip: Last week I wrote a 8-email drip campaign for people who register for Wishpond Academy, and this week Damir is implementing it.
This is actually a bit more complicated than it sounds, as there's a bunch of conditions which must be met before an email is sent (or isn't). For instance, an email might be triggered by a visitor registering for a particular course, but might also be triggered if they haven't registered for a course, have completed a course, or have been inactive for a set period of time. Damir and I met for a solid 45-minutes last week to map out all of the pathways and conditions which need to be covered by our emails (and the Academy drip isn't even that complicated. Several of our other drip campaigns are more than 30 emails long…)
Migrate triggered emails from Mandrill to CIO: Wishpond, over the years, has used many different marketing software providers. In the past few months we've moved from Mandrill to Customer.IO for much of our triggered and drip email marketing campaigns (though we're still using Mandrill for payment emails). And it takes a while for an email marketing strategy as complicated (and optimized) as ours to be migrated entirely.
Damir has put serious time into finding all the triggered emails and moving them over. Many of them are buried pretty deep, but can't be missed. The last thing we want is to send a duplicate or out-of-date email to a lead. We also want to be sure that all the emails our leads or clients see are optimized, friendly, and contain accurate information.
I can't imagine it's that much fun for Damir this week, but it's got to be done.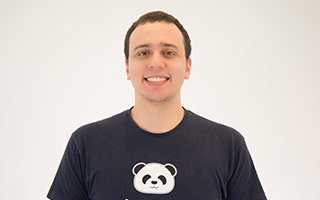 Matt: Testing and Team Support
What Matt is focusing on this week:
Inspectlet & Crazyegg: Matt spends a significant amount of time staring at our site traffic's cursors as they move around our website. While creepy for the rest of us, what Matt does is incredibly important when it comes to user experience and A/B testing.
Watching cursor tracking, scrollmaps and heatmaps informs everything we do, from changing our dashboard and pricing page to optimizing landing pages for conversions. If someone heads to the pricing page and then gets confused by our annual vs monthly plans, Matt can see it, and change the page accordingly.
Matt can also get a better idea of what tests we should be running to optimize for conversions - particularly from click (or heat) and scroll maps. If people aren't clicking on a particular CTA banner on our blog page Matt might decide to remove it and try something else (and A/B test the difference).
New A/B Tests: Once Matt has spent a couple hours staring at the site tracking software, he decides on an A/B test to run (he's currently running nine or ten simultaneously), and he has to build them. This is where Matt's real value comes to the fore, as anybody can look at a heatmap and determine that nobody's clicking where you want them to and maybe we should try something different, but not everybody can actually implement the back-end stuff required to make it happen.
Conclusion
Hopefully getting an insight into how our growth team works will inform your own business' strategies and structure. As you might expect, a huge amount of the work we do is done as a team. In fact, almost every responsibility I've mentioned above requires cooperation and assistance. I write the ad copy which Alex places; Alex and Matt set up Bree's webinars; Damir creates the drip email campaigns; etc. etc (and none of that even mentions how closely we all work with the designers).
As Aaron Ginn (head of growth at Stumbleupon) says, "Growth hacking is more of a mind-set
than a tool kit." And he's right. Wishpond doesn't have a single growth hacker, we have an entire team with an ethos of growth.
What's your strategy or ethos for growth? Let me know in the comment section below.
Related Reading