Us content marketers have all been through the routine before: We develop a bold social media content calendar filled with amazing content ideas that involve videos, graphics, interviews, podcasts, and everything in between. Then we run around like maniacs to coordinate and produce everything with designers, developers, photographers, etc.
Often, marketing teams believe that their social media content requires a large production budget to have any impact on their audience.
Obviously a huge budget helps, but I'm here to tell you that there are small things you can do with your social media content that can have a huge effect.
Why does this matter for brands using social media?
If your business relies on social media as a top of the funnel acquisition channel then it's important to recognize that social content has a direct impact on your bottomline.
Now that social media is used by almost every lifeform on earth, several of our favorite social platforms are moving to algorithm-based news feeds. There is just way too much shared content on the internet for us to consume, so these content-sharing platforms are determining what is worth seeing, and what's not..
This means that the content you produce must be more effective, valuable, and impactful than ever if it hopes to see the light of day. More and more, to have your content seen by your target audience without having to pay — it has to be spectacular.
If your content is dry and bland…
If your content is lacking the juice and flavor of your competitors'…
If you don't have that Bobby Flay money to pay to have your content seen — this is how you can make prime rib social media content on a ground beef budget.
---
Make your content visual.
---
We eat with our eyes first.
Nothing beats a well written blog post, but writing isn't always the best way to do things.
Making your content more visual can be accomplished in several ways:
Use visuals and graphics wherever possible.
Human beings, for the most part, learn better visually. Every tweet, every post, should be combined with an eye-catching piece of visual content. If your message could be more easily digested with an infographic, for example, use one to up the excitement quota. Your audience will definitely appreciate the effort.

Take real photos with an above-cellphone quality camera for maximum style points. Enough with the blurry iPhone 4S photos. Use a camera with a decent megapixel count to show off your product or service in its best light. Your results will pay for that camera in no time.

Use video to get your point across faster. Why write a 3,000 word article for a topic that can be explained in a 2 minute video? Your audience will appreciate the convenience and share it with others if it helped them.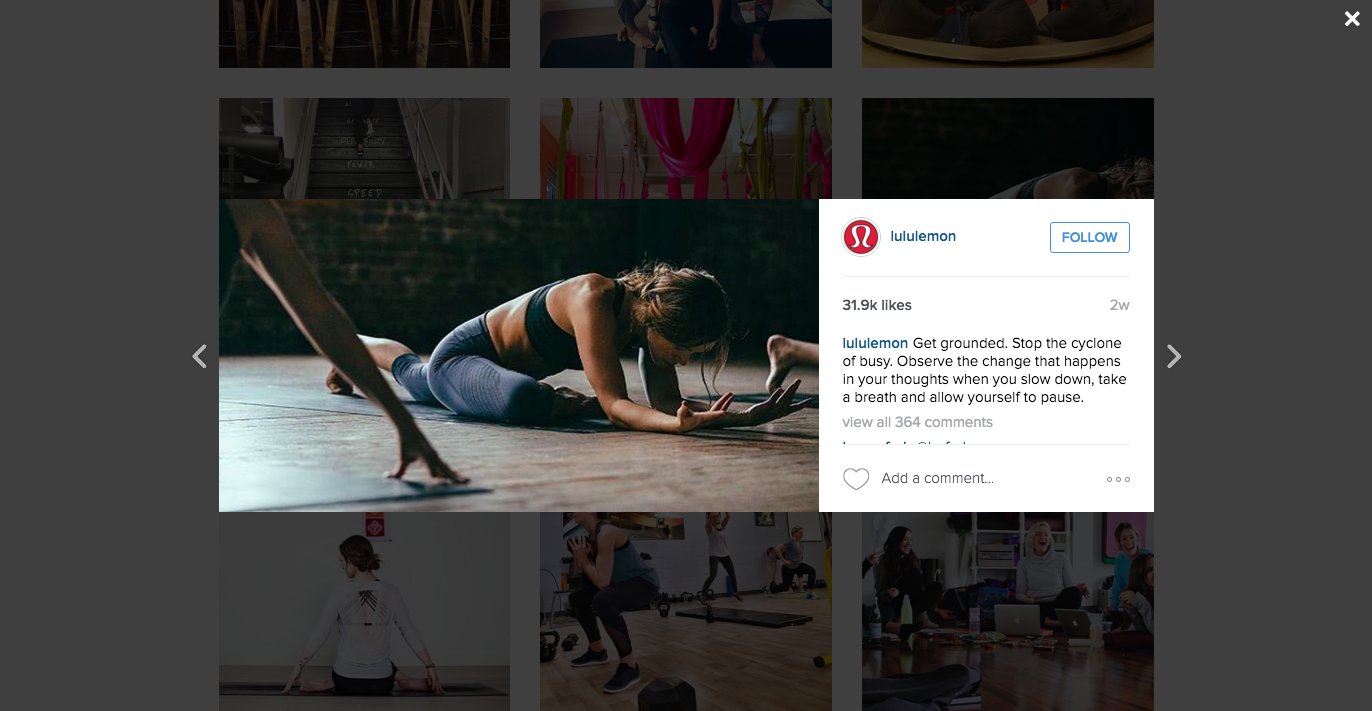 ---
Get to know your audience.
---
Taste your food as you cook.
Run surveys to learn what content your audience values. Take a Facebook poll, use a Google survey, Survey Monkey, Twitter poll, or converse in the comments section, anything to gain more insight into who you're speaking to. You'll be able to create content that is more tailored for your audience and spend less time guessing and testing.
One effective method for learning more about your audience is to run a social media contest. For a small reward, you'll be able to ask your audience about what content they're interested in so you can focus your efforts on delivering more of what they want.
A tool, like Wishpond's social media contest builder, can put an optimized contest page directly on your Facebook page. Participants provide their information to be entered into the contest and answer the questions you need answered – simple and effective.
In return for entry, you receive more information on your audience's interests along with their email addresses.
Click here to start building your Facebook audience with Wishpond's contest tool.
---
Use user-generated content
---
Get more cooks in the kitchen.
Many marketing teams stress over the production value of their content, something small marketing teams don't have much control over. But there is so much free content out there just waiting to be uncovered and used.
This is something that I feel is forgotten by so many brands: utilizing customer content. Your customers are your number one advocates and the most likely to recommend your business to others.
Allowing your customers to be active participants in your brand strategy can go a long way. At the end of the day, everyone wants to feel like they're a part of something important — something bigger than themselves.
Take a page from Applebees and Ben & Jerry's, companies that are using user generated content as a large part of their content strategy. Each account boasts thousands of loyal followers that would die to have their photo featured and it goes a long way in extending their reach.
---
Tell a story
---
Appetizer, entree, dessert.
Have you ever not given your full attention to a speech that began with, "Let me tell you a story…"? Neither have I.
Using a story-arc (beginning, middle, and end) when presenting a piece of content always rates high on the interest scale.
People want something of value, to be educated, but more than anything they like to be entertained. They won't read your long article or watch your video if it doesn't interest them.
Next time you're writing, filming, or designing, do so with emotion and try composing it as a story.
Canadian luxury outerwear brand Canada Goose tells a story of their apparel in their social content. In this piece it's a story of their production from manufacturing to the store floor.
This way when you're shopping for a new winter coat, you'll see Canada Goose and remember their product journey and connect with the brand.
---
Be polarizing
---
Give it some heat.
Have an opinion, even if no one agrees — it creates discussion. Apple demonstrates this perfectly in the advertising of every single product it releases. When they update their hardware or release something new, they improve it slightly, and tout the product's ability to change the world (though oftentimes it doesn't).
This is the reason why people absolutely hate or love Apple and aren't afraid to tell you either way.
Taking a firm stance on issues related to your business always creates conversation. For better or for worse it can be ideal to take a stance and build a backbone that your audience respects.
If your business sells green pants, for example, you should be promoting how great green pants are and how bad red ones are. If you believe in eating paleo, then your personal training business should only be touting the greatness of paleo and comparing it to weakling diets.
Create a side to stand on and your audience will stand with you.
---
Now we're cooking
---
By using these strategies you'll be able to produce higher quality, more valuable content, without a large dent in your marketing budget. If social media is your business' bread and butter then it's important to be giving your audience content that they can't wait to consume. With just a little bit of spice, your social media content can go from unappetizing to Michelin starred.
jordan-lore