You've heard it before, an email marketing list is the key to making sales online.
Internet marketer Jeff Walker famously said that he "didn't have a retirement plan, he had an email list," alluding to how lucrative and reliable a good quality email list can be.
But what is it about an email list that makes it so valuable?
Yes it's a list of contacts, but you can find a million different contacts online.
What makes an email list so valuable is that it's a targeted group of people who have shown an interest in a product or service. They usually fit within a specific demographic profile and can share common traits like age, gender, occupation, income level, and interests.
When marketers send out an offer to their email list, they know that the recipients will be more willing to take action because they fall within the scope of their ideal customer profile. Because of this, the language they use, the benefits they promote, and the way they position their offer can be tailored accordingly.
That's why marketers treat their email list like gold. It's a gateway to sales. A ticket to targeted leads who have the potential of becoming customers.
So it's only natural that you'd want more people who fit in this category, right?
This article will break down a powerful strategy you can use to leverage your existing email list to generate new leads and bring in brand new customers.
---
Use The Power of the List
---
"If you find something that works, double down on it." – Steve Scott
So you're ready to double down on the value of your email list?
Excellent, you've come to the right place. But rather than simply doubling up on the number of emails you send each month, we're going to double down on the data you have embedded into your list. It's time to double down on each one of your leads.
How, you ask?
Using the Facebook advertising platform, you can upload a list of existing contacts then target a much larger audience online that meets the same profile.
This way you'll be able to use information about people that you know are interested in your business, in order to acquire a larger group of prospects with a high chance of being interested.
So how does it work?
Using a feature called Lookalike Audiences, you can upload an email list to Facebook and then have Facebook scan their network to find similar people.
Using characteristics such as age, location, interest, and more, you can isolate an audience that looks similar to your email list within a specified region. That means for every 1 lead that you have captured on your email list, you'll be able to leverage that to target 10 more Facebook users.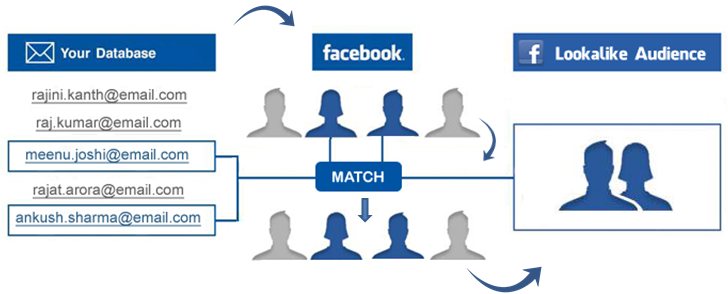 ---
Theory in Action: Banana Republic
---
Banana Republic faced the problem of acquiring a younger generation of buyers to supplement their aging population of fans.
They knew that competing on a CPC basis for a younger audience using general targeting would be expensive, and were looking for a more refined way to hone in on prospective customers.
Luckily, what Banana Republic did have was an email list of their younger buyers which they were able to upload as a custom audience onto Facebook. Using this list, they were able to create a Lookalike Audience targeted similar individuals in the same demographic.
And since Banana Republic had a good understanding of what made their current customers tick, they were able to create ads aimed at their Lookalike Audience using the same tone, feel, and brand positioning.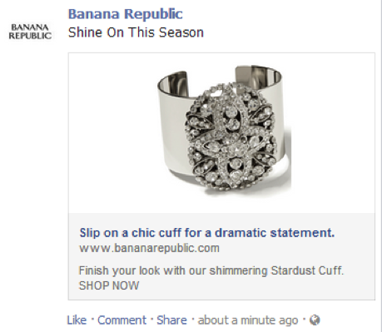 The Result?
Using a Facebook Lookalike Audience, Banana Republic was able to achieve a 60% higher click through rate compared to their other display ads and almost 4 times their typical return on advert. Not too shabby!
---
Getting Going
---
Once you have an email list, creating a Facebook Lookalike Audience is easy. But to simplify the process even more, we've compiled a quick Slideshare to guide you through the steps:
What are you waiting for? You've worked to make that list, now make that list work for you. Have you tried a Facebook Lookalike Audience before? We'd love to hear about your experiences in the comments below.
Related Reading
kevin-ho