Nurturing YouTube Subscribers With Email Marketing to Grow Your Brand
YouTube is a powerful platform that you can use to grow your business and brand. However, it has one weakness: it lacks the necessary tools to help you build a true relationship with your following that goes beyond the video likes and comments you get.
The good news is that, with the right strategies, you can use YouTube to grow and engage your audience by migrating subscribers over to your website.
In this article, we talk about how you can grow your brand by using email marketing to nurture your YouTube subscribers.
Over the years, YouTube has experienced explosive growth and now pulls in over 2 billion users each month.
The platform is one of Google's most popular services, with more subscribers than Gmail and nearly as many as Facebook.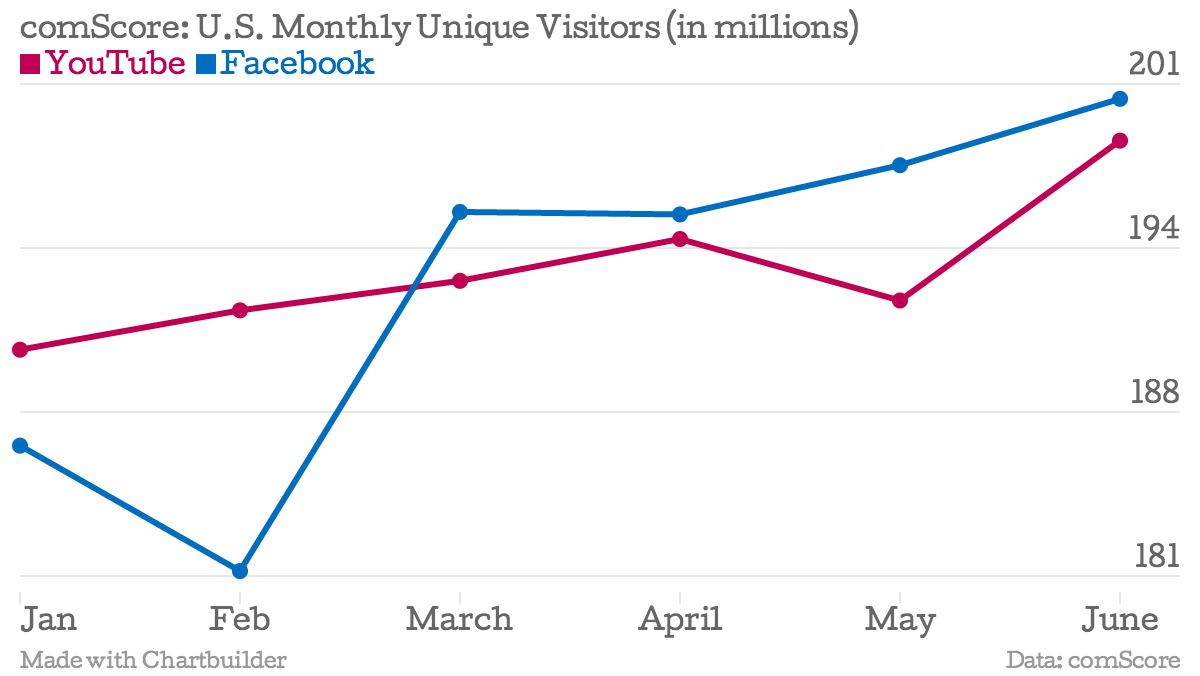 It's clear from these numbers that for any small to medium business, YouTube is a great platform to use as part of your strategy to connect with your current and potential customers.
No matter who your target audience is, you can be sure that you will find the majority of them watching videos on YouTube.
Although some people believe that the golden age of YouTube is over, this platform has been around for a very long time, and if its growth over the years is anything to go by, it will be here for a very long time to come.
Growing Beyond YouTube
I discovered the process of using email marketing to nurture YouTube subscribers when I was searching for an effective way to get my YouTube subscribers into my business funnels.
If you already have a YouTube channel that has hundreds or even thousands of subscribers, then you're certainly doing something right with your audience building tactics.
But, as a content creator, you may find that YouTube is not the best platform for monetization.
While you can make decent income with your videos, there are other ways to maximize the revenue from your subscribers, and one of the best ways of doing that is by using email to help you grow beyond YouTube.
Use Email Marketing to Make Direct Connections
I choose to use email marketing with YouTube because it facilitates one-to-one conversations and helps me build brand affinity. No other channel offers similar benefits when it comes to connecting with your audience.
You can either broadcast emails or use personalized messages to build solid relationships with your audience. There are a variety of email marketing tools to choose from that will allow you to get to know your new subscribers and learn more about your older ones.
With the right email tools, you can also segment your list so you can send even more targeted and personalized content to each of your subscribers.
Because of this direct connection, email subscribers have a higher tangible value than YouTube subscribers.
By using email to build and develop strong relationships with your subscribers, you will be able to leverage all its power to help you meet your monetary objectives.
Email marketing comes with other benefits, as well.
With email, you own your subscribers. When you run a YouTube channel, algorithm changes can affect your subscriber count and video views unexpectedly.
Even worse, if your channel doesn't align with YouTube's policies, it could get shut down literally overnight.
That's why it's a good idea for every YouTuber to create an email list so they have direct access to their audiences' inboxes regardless of what happens with the algorithms.
Ready to start automating your email marketing campaigns?
Book a free call to learn how our team of marketing experts can help you to create high converting email marketing campaigns today.
Growing Your Email List from YouTube in 5 steps
Now that you know the importance of using email to nurture your YouTube subscribers and grow your brand, let's take a look at five powerful strategies that you can use to supercharge your list growth.
Step 1: Create a Lead Magnet to Increase Youtube Subscribers One of the best ways to get subscribers to your list is to offer a lead magnet. This is simply any piece of content or software that is valuable and useful to your audience.
When you offer a free incentive, you will have higher numbers of YouTube viewers who are willing to exchange their information for access.
You can use any type of lead magnet that will resonate with your audience. It doesn't have to be something big - it can be a small but action-packed content piece, such as a PDF checklist, short e-book, white papers, host a free webinar, or premium video content.
Below is an example of a lead magnet I have on my own website. The idea is to capture the users attention and arouse curiosity.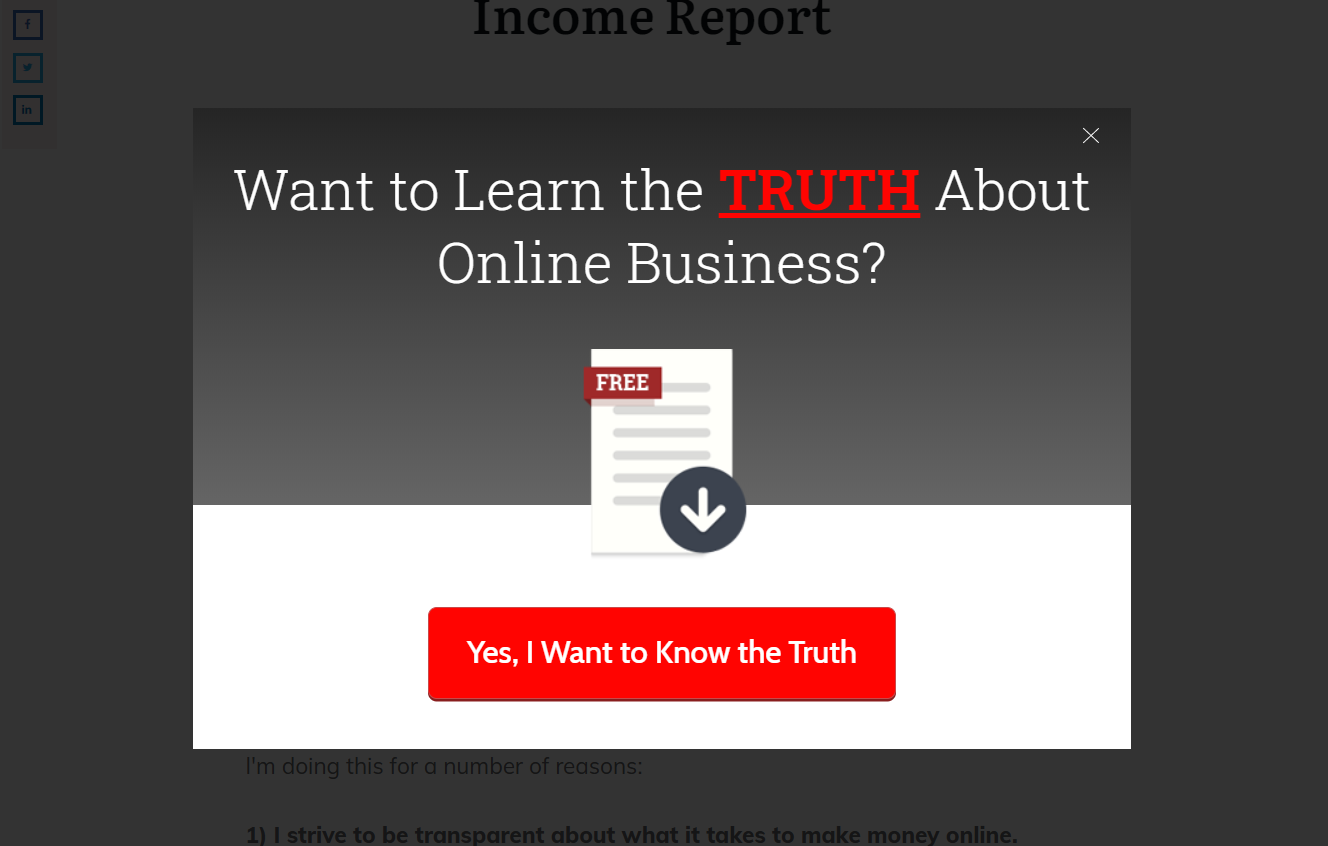 Step 2: Use a Strong Call to Action If you use a lead magnet, make sure your viewers know about it by adding a compelling call to action to promote the lead magnet in all your videos.
You can also use a call to action in your channel header, as in the example below:

Yet another tactic is to include the CTA in the video script. Directly ask your viewers to subscribe to your list at the end of each video. Make sure you tell them the benefits of joining (whether you have a lead magnet to offer or some other benefit).
Step 3: Make It Easy to Subscribe This may seem like a no-brainer, but you'll be surprised how many people overlook this.
If you want to increase your conversions, you must make it as easy as possible for your viewers to subscribe to your list.
You can have the best lead magnet on offer and the most compelling call to action to encourage your viewers to sign up, but if the process of signing up is lengthy or complicated, even your most avid viewers will give up before completing it.
Step 4: Use Cards to Link to Your Website YouTube lets you use cards in videos to link to associated websites. However, you must make sure that the sites that you link to meet YouTube's community guidelines.
To get started with this tactic, you need to first join YouTube's partner program and then associate your website with your Google account.
You can then go to the Video Manager to add cards. This article offers detailed instructions on how to complete this entire process.
In addition to using cards, you can also use links to your website within the video descriptions.
Step 5: Use Annotations With YouTube annotations, you can layer links, text, and hotspots over all your videos. Use these to add links to your lead magnets with strong calls to action to get your audience to subscribe.
Below is an example of an annotation on a YouTube video: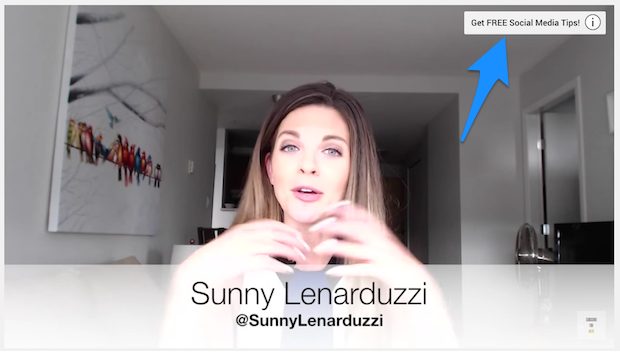 You can also customize the way annotations look to match your other marketing material.
To add an annotation to your video, check out this in-depth article from YouTube which outlines the process in detail.

Engaging YouTube Subscribers with Email
Once you have captured the emails of your YouTube viewers, you will need to create an autoresponder series to welcome them to your list and share some more information about you, your business, and what your new subscribers can expect from the emails you send them.
If they signed up in exchange for a lead magnet, be sure to deliver that first.
Aside from the welcome autoresponder series, you also need to keep in regular contact with your subscribers by sending them great content, as well as broadcasts each time you upload new videos to YouTube.
You can make the broadcasts a lot more personal than the emails that are automatically generated by YouTube.
To make the most of each email, customize and personalize the message and include information about your products and services.
There are many other strategies you can employ to engage the people who sign up to your email list.
I have gained the trust of my audience by first offering immense value before selling my products and services.
Use the tactics listed below to help you engage your YouTube subscribers with email and when you do decide to sell products to them, you will have a receptive audience who are eager to buy your products.
1. Create the Right Content: It's important to do research to ensure that you offer your audience the right type of content to help them find the answers and solutions they need. For instance, you can create how-to content based on your audience's pain points. Make sure your content is not only packed full of value but also that it's something that cannot easily be found elsewhere online.
2. Segment Your Email List: Yet another insanely effective way to keep your subscribers engaged is to segment your email list so that each group gets emails that are more targeted toward their needs and interests.
Find out your subscribers' interests, gender, marital status, profession, age, or any other relevant information and then segment your list accordingly.
This will increase the level of relevancy and personalization of your emails which, in turn, will increase your ROI.
3. Use Exclusive Content: This is among the most effective ways to keep your subscribers feeling special and appreciated.
YouTube subscribers expect to receive all the videos you publish. It's probably one of the main reasons they subscribed to your list.
However, if you create content exclusively for them, this will surprise and delight them and help you to maintain engagement for a long time.
The type of content you create is entirely up to you, but it needs to be extremely valuable and relevant to your subscribers.
Of course, these are just some of the different ways you can use email to transform your YouTube viewers into valuable subscribers.
Truth be told, there are more tactics, but these are some that I've found to be most effective. Implement each of these tips in your own strategy so you can start growing your brand today.
Are there any other tactics you know of for nurturing YouTube subscribers? Let us know in the comments section below!
About the Author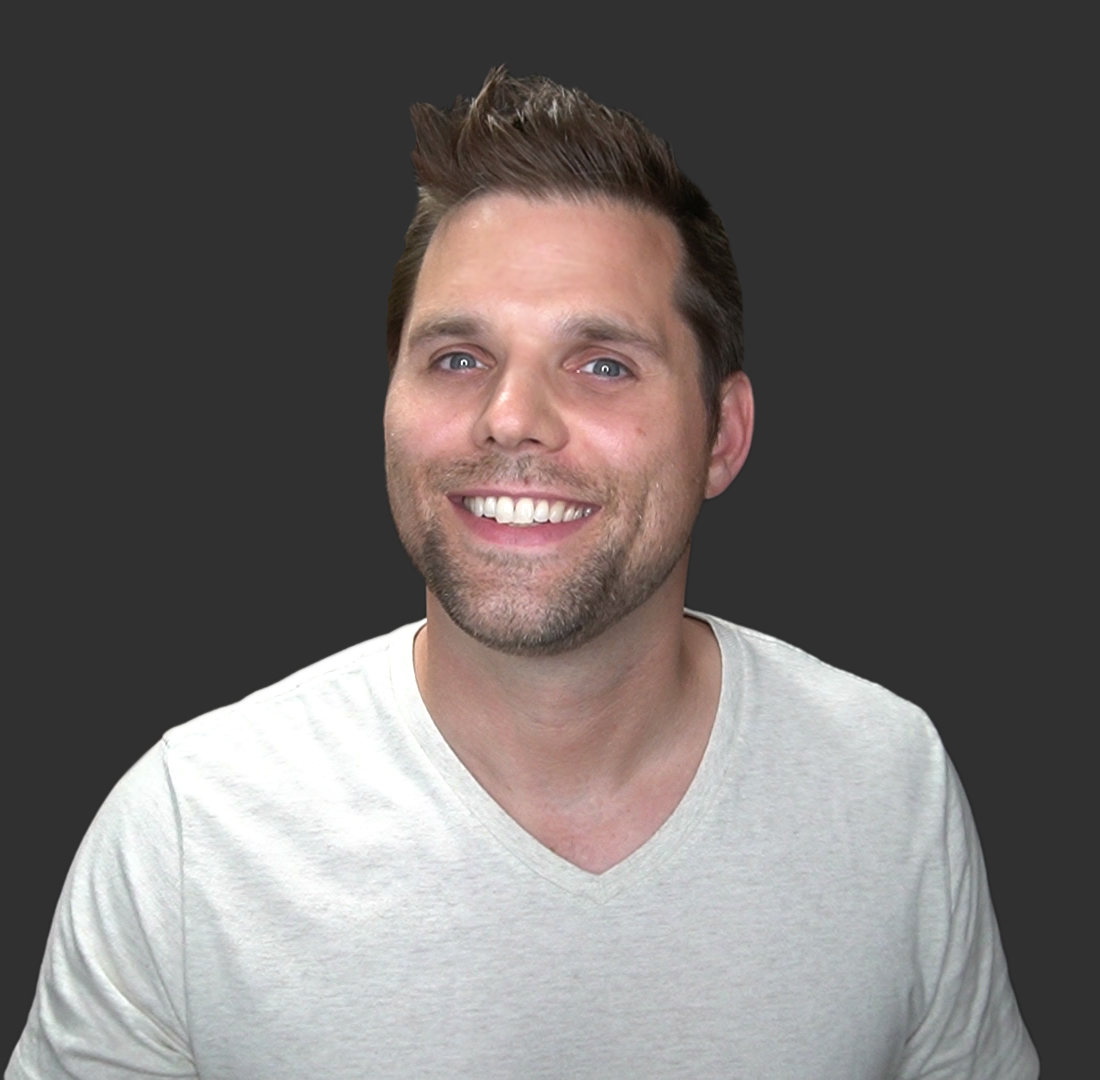 Ron Stefanski is a professor and a successful web entrepreneur who has a passion for helping people create and grow online businesses. Visit his website to learn more: OneHourProfessor.com.