7 Steps to Optimize Email Automation for Increased Sales Conversions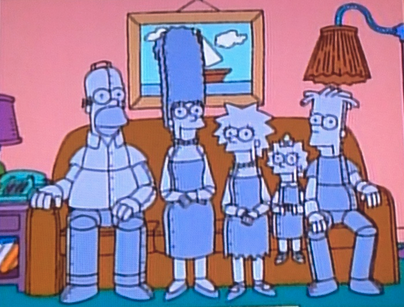 You've put in tons of time and effort to generate leads. You've used social media lead generationtactics and you've run successful landing page campaigns. Now what?
How do you nurture your leads to increase your sales conversions?
Use email marketing automation.
Email marketing automation may not be a new concept in lead nurturing, but alarmingly, only 35% of B2B'shave an automatic email program in place.
In this article, I give you 7 steps to optimize your email marketing automation for sales conversions.
---
To clarify for newbies, email marketing automation is not as impersonal as it sounds - it's actually an incredibly effective relationship builder, if you do it right. Being able to deliver content that's triggered by the behaviour of your leads drives more traffic to your website, increases social engagement, and ultimately brings you higher sales conversions.
With email automation you can:
Continually keep in touch with leads
Develop deeper relationships through engaging content
Keep your business top of mind
Streamline your sales funnel
Creating an optimized automated lead nurturing campaign takes skill, but once you get to know the basics, it's actually not that hard. Not only that, but do it well and you may just achieve - or exceed - your return on investment objectives.
Here's 7 steps you need to take:
1. Plan your campaign
---
To create an effective email marketing automation campaign, you've got to know the outcome you're setting out to achieve. What are your goals? Do you have measurable outcomes? Who are you targeting?
Your goals might be to:
Nurture trust in new leads to progress through your sales funnel
Convert free trial customers into paying clients
Build brand awareness through education and content
Drive traffic to your website
Increase engagement levels on your social sites
Create continued engagement with customers to develop repeat buyers
List out your objectives: This allows you to prove the effectiveness of your automation campaigns.
Identify your prospects: List out demographics, online behaviour and criteria for past interactions with your company. Is your target a new lead or a latent lead? Do they actively engage with you on other social sites?
The better you know your customer, the better you'll be able to create effective, targeted campaigns. In other words, know your client to get more sales conversions.
Tips for planning your campaign:
List our your goals for each of your email marketing automation campaigns
Develop your objectives so you can measure your results
Know your customer by listing out your target markets and creating personas, including their online behaviour
2. Know your customer sales needs
---
It's important to understand the sales process from your customer's perspective too. As you nurture your leads, realize that they might not even know what they need from you. It's your job to bring your customer through the stages of the sales cycle.
On a basic level, there's four steps your consumer goes through:
Need recognition
Awareness
Consideration
Purchase
Determine the needs and wants of your prospects as they go through this cycle.
Let's say you sell mattresses. You can go through each stage of the cycle and ask questions your potential customer might have.
As the mattress seller, your consumer prospects questions for each stage might be:
In need recognition : "Why aren't I sleeping well at night?
In awareness : "I need a new mattress, but what kind?"
In consideration : "I want mattress X or mattress Y. Where can I get the best information, and the best deal?"
In purchase : "Did I make the right choice?"
Tips for knowing your customer sales needs:
Think like your customer and what they need and want.
Determine where they are in the basic sales cycle: need recognition, awareness, consideration, purchase.
Ask questions your prospect would ask in each basic sales stage.
3. Identify paths, but keep it simple
---
Generate a sales nurturing path, based on your goals, your target market, and where a customer is in your sales cycle.
Devise an automated email campaign to send out drip messages to your prospects.
Automated drip campaigns can get complex pretty fast. I've seen businesses attempt to map out diagram paths to include 20 or more variables. While this may be a work of beauty for your analysts and those well versed in the art of decision workflow charts, for practical everyday marketing, start with simple prospect paths.
Keep your automation campaign workflow simple. Some of the simplest drip campaigns are time-based emails, or ones with 1 or 2 variables.
Add personalization tactics (which I'll talk about in the next section) to develop the nurturing you'd get from more complex decision tree charts.
For example:
Set up a triggered email for each email-gated landing page you have.
If an interested prospect downloads your ebook, send out an automatic email.
Nurture your lead on their path with a second pre-set email to be sent out a few days later.
Personalize your emails with mention of the download.
Continue to keep in touch with regular, segmented, personalized emails
Tips for identifying your email marketing automation path:
Create a drip campaign matrix, to best connect with your prospect's nurturing needs
Keep your drip paths simple - overcomplicating can lead to paralysis
Add personalization tactics to deepen the relationship
4. Create your messages
---
Plan out your successive emails, with your end goal in mind. Develop your email series, with each building upon the last.
Keep in mind that you're nurturing your leads with progressive steps and asks:
Your first email might be a "thank you" message. You could include a secondary offer at that time, such as a free ebook or PDF.
Your second email might be a reminder of how to act on your initial offer, and another exclusive piece of content your lead can download. If you're a B2C, you might have an offer such as a 'behind the scenes' video on your Facebook Page - invite leads to Like you to watch it.
Your successive emails should provide opportunities to deepen the connection and develop customer relationships.
Design both the written and visual content. Write your email subject line and body based on your goals and target segments.
Remember that your subject line is one of the most important aspects in actually getting your email opened and read. Read tips on sure-fire subject line formulas.
Your email copy is what converts to a click through. Read tips on writing email copy that converts.
Tips to creating your message:
Plan out your drip campaign emails.
Make each email successive to the next, deepening the ask with your prospects.
Create subject lines and email copy that convert.
5. Develop your landing pages
---
Your landing pages need to be consistent with your email messages. Cohesive messaging and images will increase your conversion rates.
If you use a particular visual in your email CTA, make sure you use it above the fold on your landing page.
Determine how many landing pages you need , and develop them. You could use landing page templates (which Wishpond will be offering very soon), to make your creatives a whole lot easier.
Be sure to make your landing pages with the fundamentals and conversion principles in mind.
Tips to developing your landing pages:
Determine how many landing pages you need, to A/B test, or create successive click-throughs.
Keep your landing pages consistent with your email messages.
Use landing page templates to make building your HTML and creatives easier.
6. A/B test, track and measure results
---
You really need to be testing your emails to create a fully optimized automated email marketing campaign.
Test your emails at every stage of your campaign.
A/B test your:
Subject lines
Email content
CTA
Email trigger
Time and day sends
Frequency
Measure your results with a tracking system to analyze your conversion rates over a period of time. Set up UTM campaign codes, or measure with your analytics system (such as Google analytics).
Track your results for Key Performance Indicators (KPI's) such as:
delivery rate
view rate
open rate
click-through rate
sales conversion
Measuring your metrics and analyzing your results will optimize your conversion rates going forward. Use your research to continuously improve your profits.
Tips to successfully test and measure your results:
A/B test a number of variables in your automated email marketing campaigns (such as subject line, trigger landing page, and your CTA).
Set up UTM tracking codes, and other measuring metrics to track your results.
Measure and analyze your results to optimize your conversion rates and continuously improve.
7. Optimize and repeat
---
The beauty of email campaigns is that they're easy to tweak. They're not all that expensive to repeat either.
You can test your email automation campaigns continuously.
You can optimize your email by:
Frequency
Time and day
Subject line and body copy
"From" line
CTA
And tons more
The bonus too, is that you can change all of these elements even when your campaign is live. When you've got your emails optimized, you can pretty much let them run on their own - saving you and your sales team a lot of nurturing effort. That's the whole point of automation, right?
Monitor your results on a weekly or regular basis. Watch your sales conversions grow!
Tips to optimizing and repeating your email automation:
Continually optimize your email automation lead nurturing campaigns.
Once you begin achieving the results you need, continue to run the automated emails.
Watch your sales conversions grow.
Conclusion
---
Nurture your leads through highly optimized email automation campaigns. Continue to monitor your results, tweak your messages, and convert your leads into increased website traffic, more social engagement, and sales.
Read more about email marketing success:
Have you run email automation campaigns? What successes did you have? Share your tips and comments below.
Written by Krista Bunskoek @ Wishpond