How Marketing Software Can Transform Your Online Business
In the modern era, marketing has evolved. There is now "traditional" marketing, and then there is the almost entirely different field of digital marketing. The former uses methods like flyers, TV, and radio while the latter relies on the Internet, smartphones, social media , and more.
How do companies navigate the new frontier? With new tools. A dossier by Statista points out that 21% of U.S. companies have a marketing technology from a single vendor. Meanwhile, 4% said that they developed their own technology stack.
These companies vary widely in their use of such technology: there are those who employ it to better understand customers while there are those who use it mainly for email marketing.
Regardless, marketing software offers numerous benefits. It can transform your online business, including in your lead generation and management, your audience engagement and referral management.
Benefits of Using Marketing Software
1. It can help you gather more leads
In the State of Inbound 2018 report by HubSpot, they discovered that 69% of companies make it a top priority to convert their leads into paying customers. However, finding leads and getting more website traffic are real challenges for 61% of the surveyed businesses.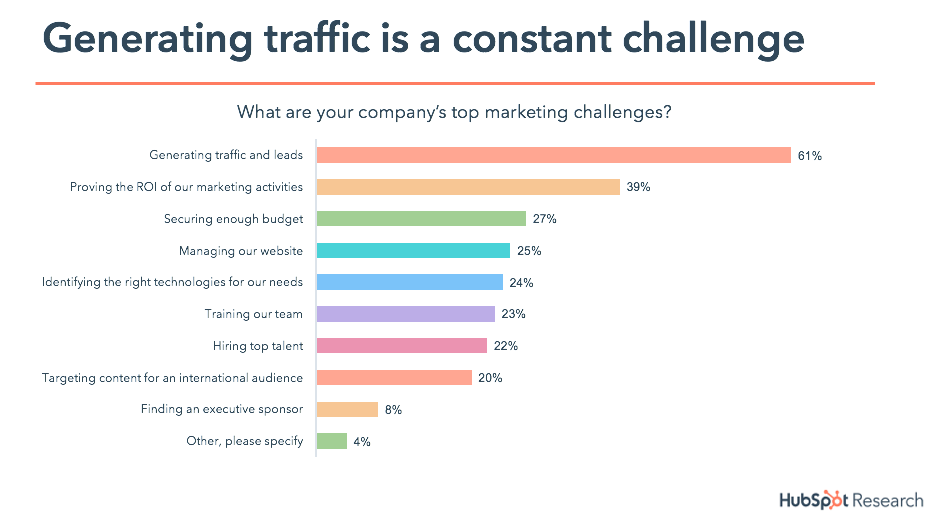 Sixty-one percent of companies surveyed said it is challenging to convert leads.
You may have faced the same problem in your organization as well.
While it can be difficult to overcome, there are ways to manage this so that you can achieve your lead generation and conversion goals. One way of doing so is by investing marketing software.
It can cover everything from landing pages, forms, and popups to email communications and lead management. Powerful examples also go beyond those by offering marketing automation, contests and promotions, and referral programs.
But we digress. With a marketing suite's landing pages, pop ups, and forms, you can gather data from your website visitors and introduce them to your services and products. But even though these tools have the same purpose, they have different approaches.
For one, a landing page serves to introduce a certain product or service to a prospective client. It is separate from your main website and is where your customers arrive from a marketing or advertising source.
Meanwhile, popups are those banners that appear when a user enters your website, or right before they're about to leave. You can use these to offer them exclusive discounts if they provide their email address or other contact details.
Lastly, you can use static forms to collect information before allowing website visitors to access a resource. This way, you can collect data to help personalize offers and fine-tune your customer experience while providing them with what they require.
When you have a complete marketing application, you can put these tools up on your website and other domains. You can even control how they look and how long they are accessible to customers. This is especially beneficial if you have time-sensitive or exclusive offers, so you may want to update the contents of your marketing tools often.
2. It can aid you in increasing audience engagement
Your marketing tactics do not have to be bland. You can make them more enjoyable by hosting contests and sweepstakes.
Contests are a time-tested strategy, and is only growing in popularity because of social media and the internet. These can help you grow your fanbase on Facebook, Twitter, Instagram, and other platforms as well as keep your followers engaged.
More than that, your audience is more willing to share their information in a contest. Since people are enticed by the possibility of a prize, they would be more willing to provide actionable information like their email address.
You can also take the opportunity to create a buzz around your brand. Since your followers or fans would be interested in having their entry win, especially if it is a vote-to-win or a like-based contest, they are likely to share their submission to their circle. This way, you can gain high traffic on your social media accounts or to your website.
Marketing management software is a solution for this. As mentioned earlier, robust marketing programs include a wide variety of functionalities, one of which is a contest and promotion management function. This will enable you to set up contests at the right time (and even reuse them in the future!)
3. It gets you plenty of referrals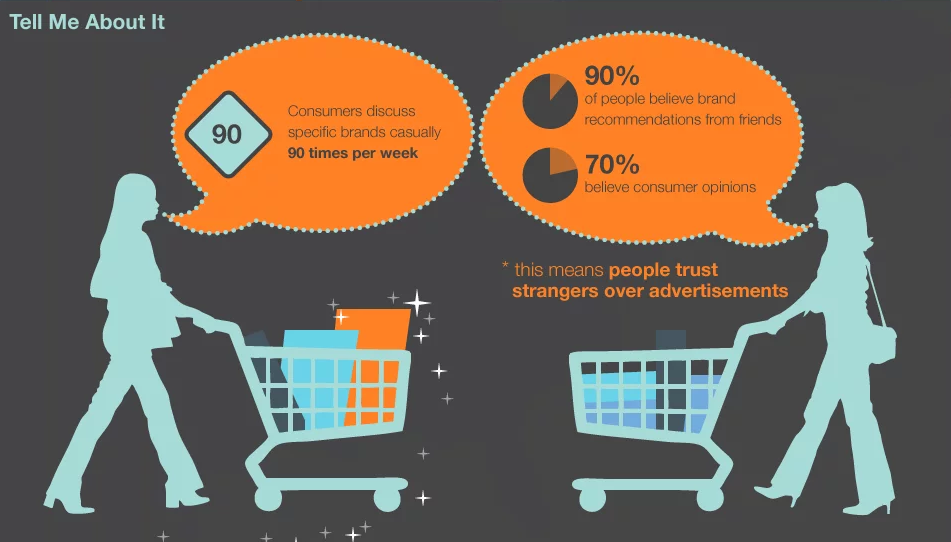 Traditionally, people exchanged information about brands in person. Now, word of mouth marketing has spread to digital platforms.
This is a fact that HubSpot shares in an infographic -- 90% of the respondents said they would trust the brand recommendations of their family and friends while 70% would believe the opinions of other consumers.
But if you do not want to rely on word of mouth marketing alone and would like to drive higher growth, you can set up a referral program. This promises a reward to the customer when they spread the word about a brand's product or service, so they are more likely to talk about your business with other people.
This is also advantageous for your company because, as a research paper submitted to the Wharton School of Business showed, referral customers have a lifetime value that is 16% higher compared to non-referrals.
A referral program also leads to greater customer engagement, enhanced customer loyalty, and boosted revenue.
If you have no idea where to start, you can begin with a digital marketing software for agencies. This is most likely to include a referral program in its toolbox to empower businesses to be creative in retaining and gaining customers.
4. It lets you nurture leads automatically
While it is easy to mistake it for email marketing, there is more to marketing automation than that. It also includes forwarding hot leads to various members of the sales team as soon as they enter the system. Plus, it promotes the flow of information between integrated solutions.
By adopting this innovation, you can reap benefits such as customized message targeting, enhanced customer experience, and top quality leads. Companies that use marketing automation consider these to be the top three advantages.
Putting various stages of your marketing process on autopilot enables you to act on opportunities as soon as they arise. This is exemplified by the automatic distribution of leads to sales team members—they can strike while the iron is hot when you have automated lead management.
Moreover, you can trigger emails to be sent to newly acquired leads to engage them as soon as they sign up for your website, promo, contest, resource, and more. This way, you can raise your chances of converting them. Additionally, you can utilize features for effective push notifications to prompt clients to take a certain action or alert them of your marketing campaigns.
Choosing the best marketing partner
When you are looking at a long marketing software list, it is easy to feel overwhelmed. But if you know exactly what you are looking for, you can easily trim the list to the top ten or maybe top five potential vendors.
What are the things you should keep in mind when looking for the best marketing application though? Number one, of course, would be your budget. Once you have that settled, you can move on to the next item on the checklist. It could be the tools and features a solution provides or it could be the quality of customer support they offer.
Whatever the case, you have to keep in mind that great marketing technology would be comprehensive in its capabilities, empowers you to be creative in your marketing and promotions, allows you to create a network with your customers and their circle, and makes your lead management efficient.
A good place to start is with checking out Wishpond's feature set that offers four crucial marketing tools -- landing pages, popup and forms, contests and promos, and marketing automation -- in a single platform. Not only that, Wishpond's plans are scalable and affordable to meet different business needs from those who are starting out and prioritizing business growth to businesses that prefer a tailored solution.