6 High-Quality Product Landing Page Designs & Tools to Use
When customers shop online, they don't have the luxury of trying or testing products before making a final purchase. Between product images, cost, and shipping, there's another factor that can stop your customers from adding your items to cart, your product page.
Forbes found that 88% of shoppers characterize detailed product content as being extremely important to their purchasing decisions. People depend on detailed product landing pages to decide if this is the product for them.
Today we're going beyond writing a good product description, and we're going to talk about high-quality product landing page features that successful brands use to increase conversions.
---
1. Use Stunning Landing Page Images
If you're wondering why no one's buying your products, the first place you should start looking, after you've checked your ecommerce marketing funnel, is your product image or lack thereof on your product landing page.
Earlier, we said that when people shop online, they put most of their trust in the fact that the owner will display trustworthy images, emphasis on images.
Having one image on your product landing page doesn't do the trick anymore. People are more online shopping savvy than they were ten years ago.
This is why around 85% of consumers conduct online research before making a purchase online.
A significant asset to a high-quality product landing page is that it offers shoppers multiple views and angles of the product so the customer can get a proper visual representation of what's to come in their order.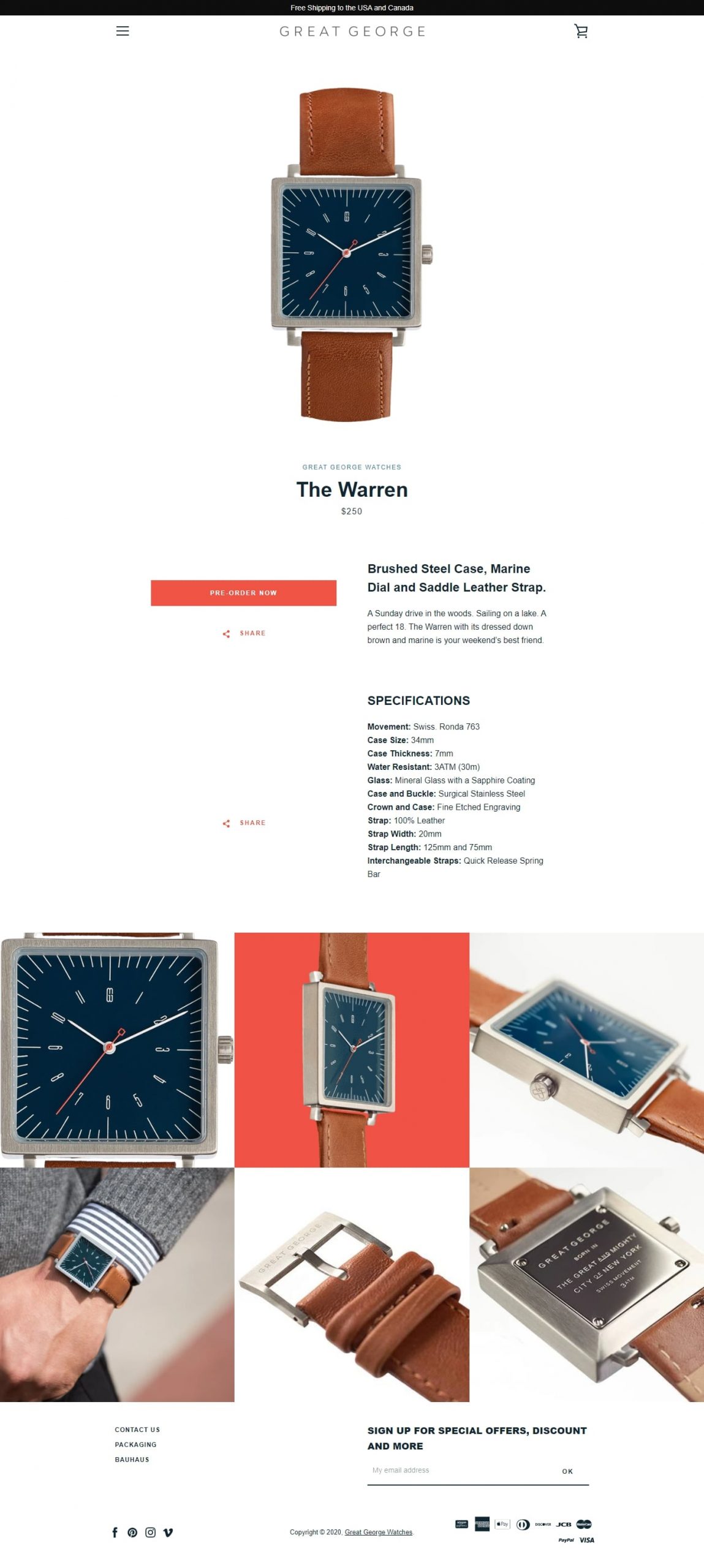 Pro Tip: Add a zoom and clickable link feature to your product images. Tech Jury found that 58% of marketers include clickable graphics in their landing pages. These features can lead them to a review or other aspects of your product landing page that can upsell your product.
2. Add Effortless Navigation and User Interface
Design Resources found that 94% of all first impressions on a website are design-related.
How your website is designed, and the user interface of your website and product page can drastically affect how customers perceive you and if they'd like to purchase from you.
Then it shouldn't surprise you to know that customers will decide in 10 seconds or less whether they trust your company based on the design of your website. And almost half of all users say website design is the number one factor that shapes their opinion on the credibility of the business.
Product Landing Page Example: TLuxe
So what is effortless navigation and user interface? It's allowing your design and landing page to do the following:
Be eye-catching while staying true to your brand; this includes the careful use of color psychology. What colors your CTA buttons, text and images should be on your page.

Having a website that's easy to use, allowing customers to move from point A to B without jumping through hoops. They can easily and effortlessly add items to cart, scroll through pages, and navigate their way around your page without fumbling.

Taking a look at the layout of your product page, whether you'll do the traditional layout or something new. It should still be treated as a sales funnel with the sequence: product image >details >reviews > testimonials/UGC >additional information.
Keep these in mind when you're looking at your product landing page design as well as 38% of people will stop visiting a website if its design is sloppy and unattractive.

3. Use Upselling Features for a Better Shopping Experience
A high-quality product uses personalization and a targeted value proposition. If this sounds like mumbo jumbo to you, don't worry, I'll explain.
eCommerce personalization means showing individualized offers, product recommendations, and other content to your visitors based on their previous actions, demographics, and other personal data.
For example, if a customer is looking at your handbag, then add outfits they can add to their cart right on the product landing page.
Product Landing Page Example: Forever21

Adding a "complete the look" or "related products" feature allows you to upsell multiple products easily to customers all in one place!
Product Landing Page Example: Tanner Goods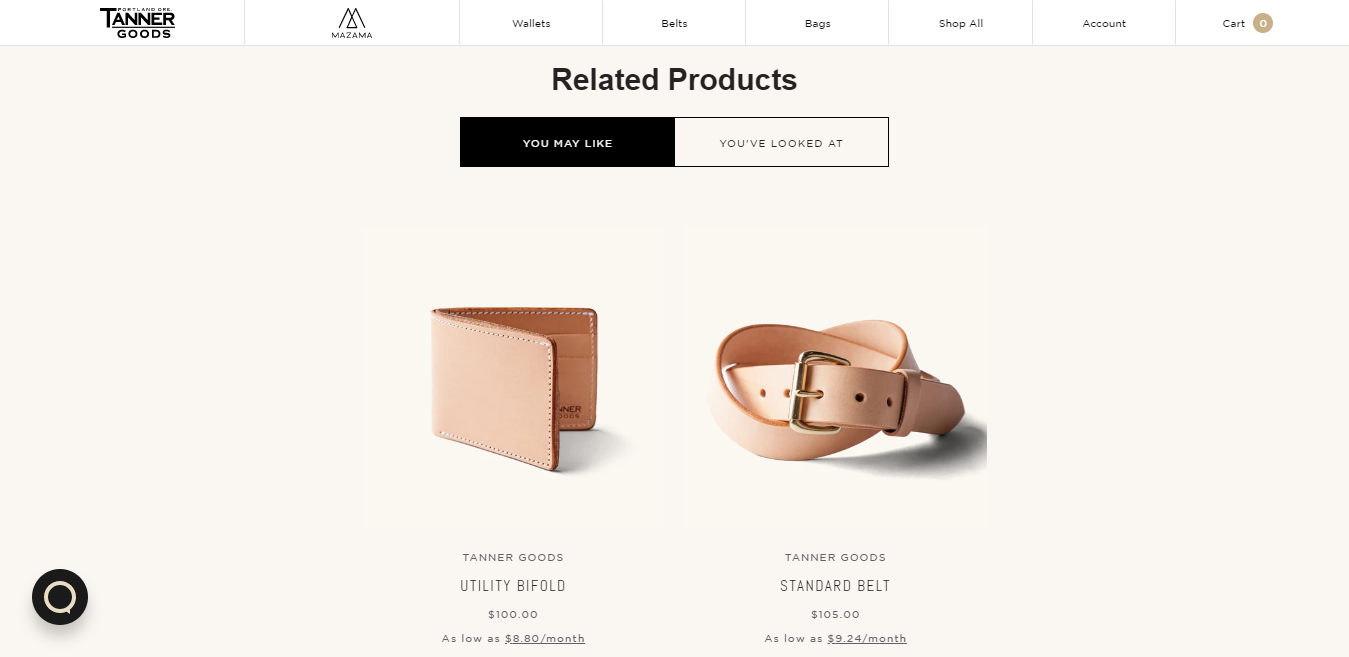 Another popular and effective upselling design you can show off on your product landing page is to add a "Why Not Try" or "Often Bought With" section below your product description for customers to see items personalized based on their search history quickly.
Product Landing Page Example: TopShop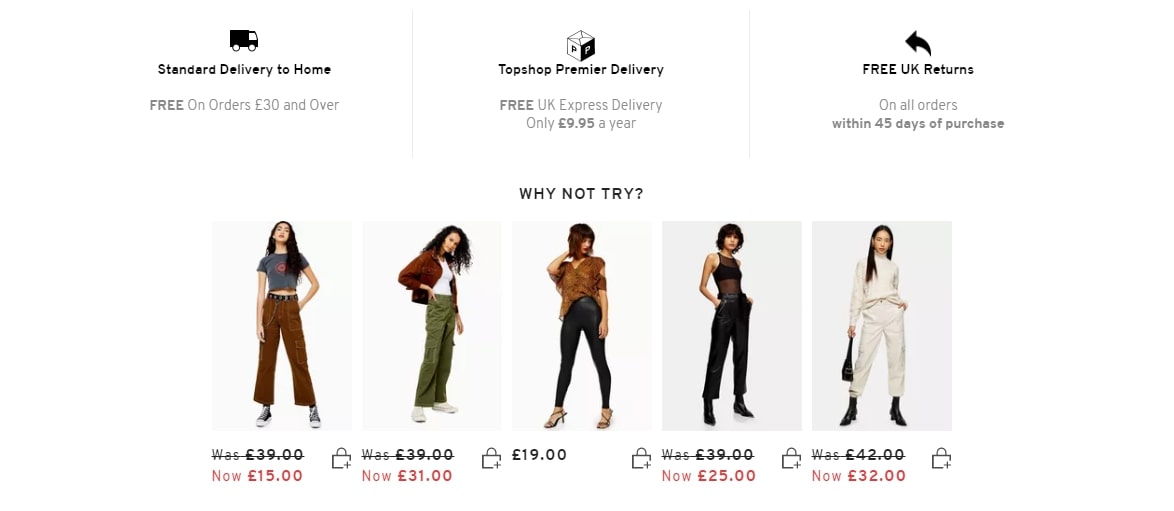 Feel free for E-Commerce Personalization: A Complete Guide (2019)
4. Add Video to Increase Conversions
Videos will make up 80% of all online search, people are consuming more video content faster and in larger quantities than ever before.
Video allows you to share far more information in a few seconds when compared to static images. Wordstream found that using videos on landing pages will increase conversions by 86%.
Video allows you to show off your product from various angles and being worn by a model so customers can visualize what the product looks like in real life.
You can also embed DIY or "How to" videos on your website to help customers understand how to use your products effectively.
5. Add Clear and Concise Details to Your Page
Next to product images, shoppers will be reading your product details on your product landing page.
If you want to build trust with customers, you should add a bit more details, rather than size: small, tell the story behind the brand, material, and craftsmanship of it all. The more details you offer users more credibility your product or eCommerce store
Product Landing Page Example: Sole Rebels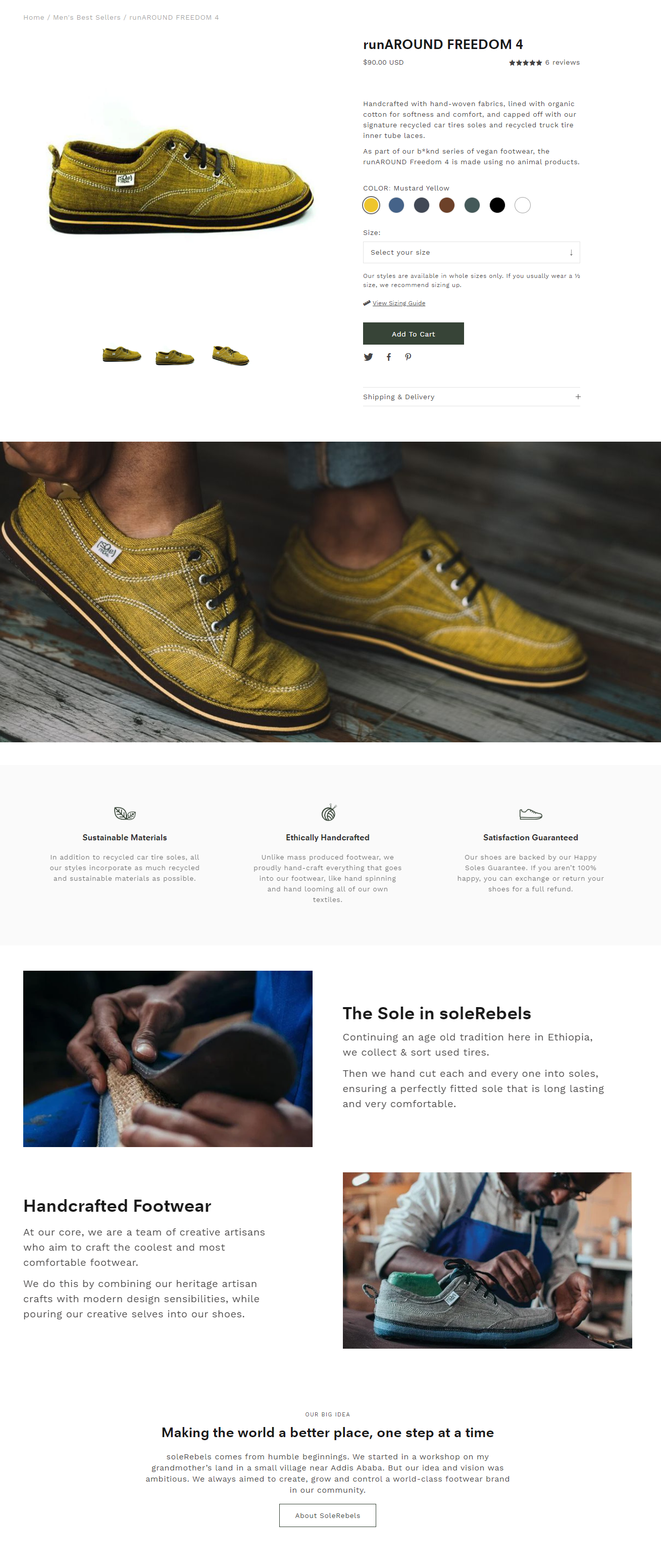 6. Add Customer Reviews to Your Product Page
It wouldn't be a product landing page article if I didn't mention one of the best features, customer reviews.
Spiegel Research Center found that displaying reviews for higher-priced products can increase conversion rates by 380%. If that doesn't convince you, here are some more facts to prove how important it is to have reviews on your product landing page:
Nearly 95% of shoppers read online reviews before making a purchase.

Around 72% of customers don't take action until they have read reviews.

Purchase likelihood improves 15% when buyers read verified buyer reviews over anonymous reviews.
Product Landing Page Example: BioLite Energy
Landing Page Builders & Tools
1. Wishpond Landing Page Builder
Wishpond has a responsive, modern, and powerful landing page interface. It creates a landing page from start to finish with ease using a simple drag-and-drop editor or use pre-designed templates made for each niche, with no need for advanced design or programming knowledge.
Our landing page builder allows you to select groups of objects and move them anywhere on the page for maximum flexibility. Try advanced features like copying, aligning groups of objects, and more.
View data like conversion rates, improvements, probability of winning, leads generated, and more! Allowing you to pause, edit, and adjust to get the most out of your landing page campaigns, saving you time and money.

2. ReCharge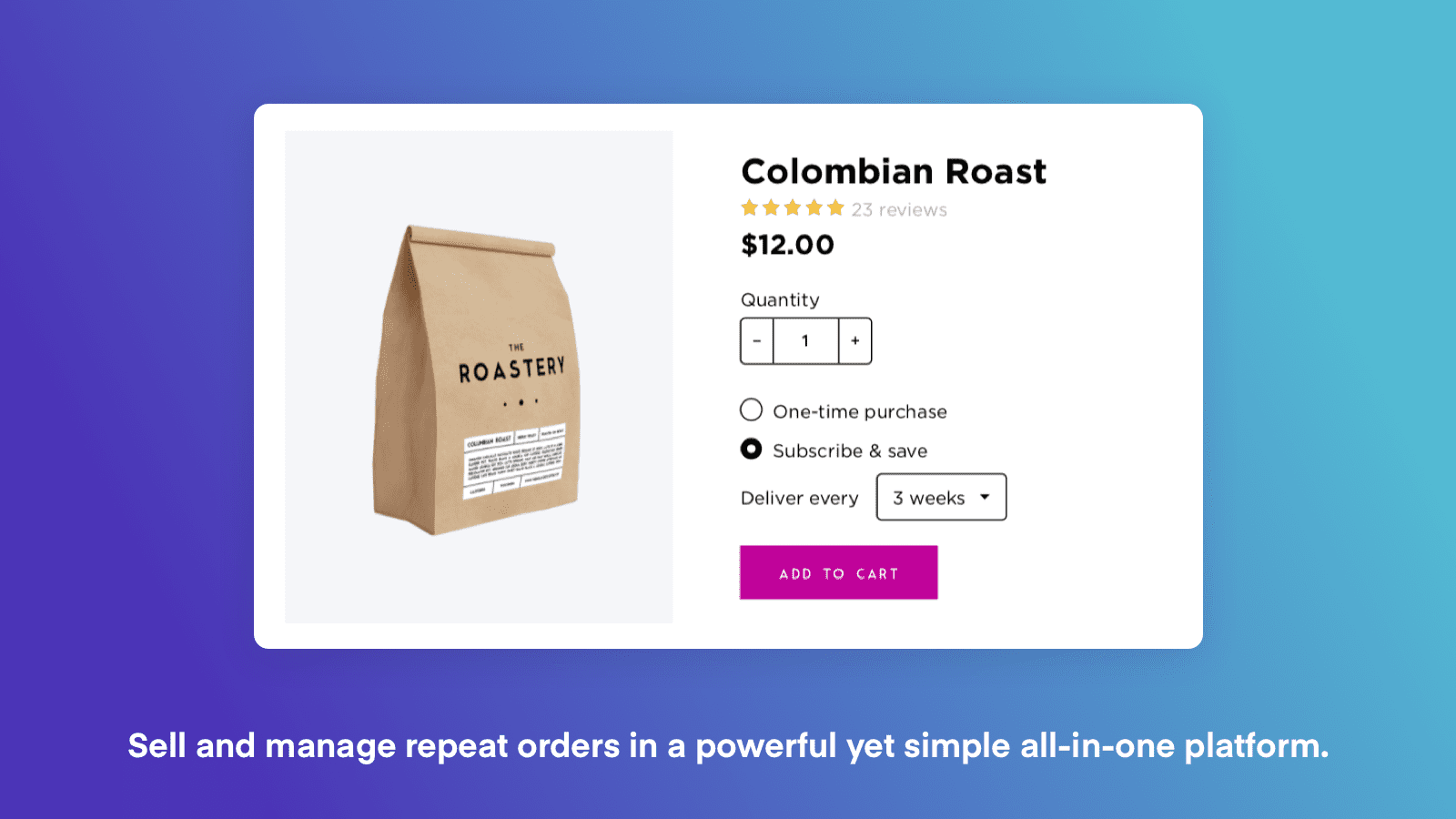 ReCharge provides the features you need to do just that. With this app, you can turn your product into a monthly subscription with a "Subscribe & Save" option on your product page.
ReCharge also gives your customer control over their monthly subscription, update delivery dates, plan settings, and product change so your customers feel in control and are less likely to cancel their subscriptions.
If you're not using Shopify Plus, then you won't be able to ReCharge for recurring your billing until you upgrade your account.
This app also works with Smile, Klaviyo, Zapier, Mailchimp, Refersion, and Loyalty Lion.
3. Google Analytics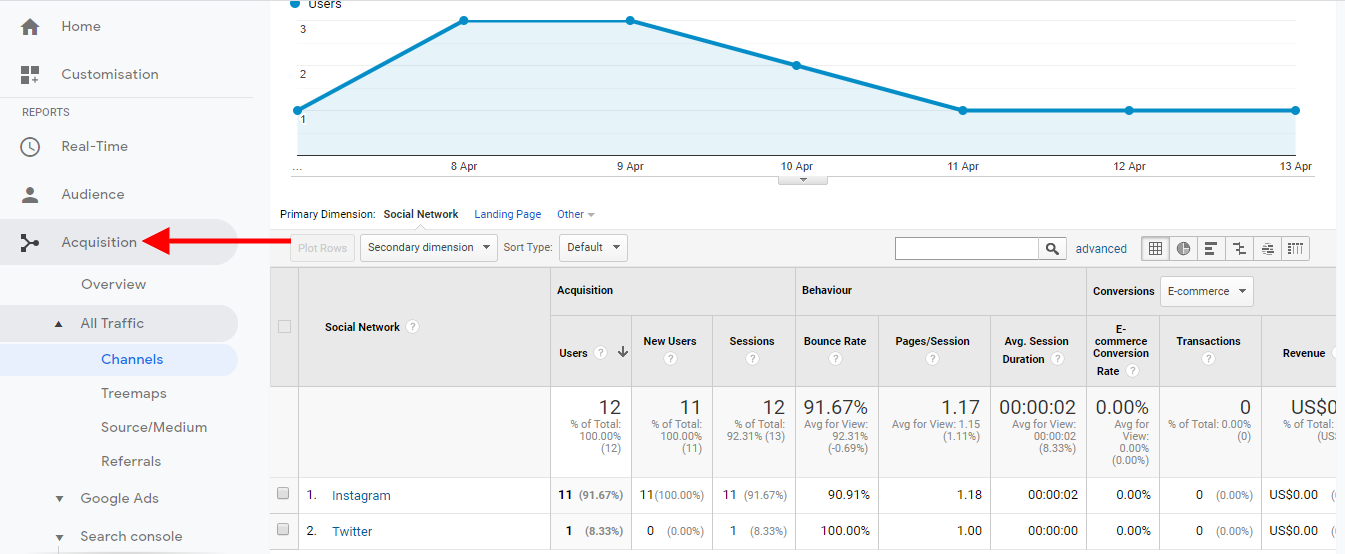 Google Analytics allows you to access detailed information regarding your online store's traffic and sales. Track which landing pages and sources of the campaigns people interact with to complete a purchase.
Giving detailed data to see which funnels are the most effective and which aren't so you can do A/B testing.
The second step would be to set up your Google Analytics eCommerce tracking on your website to help you accurately track your sales. From there, you can use the "Conversion" tab to view your "Goals", "Sales Performance," and "Transactions" reports.
4. HotJar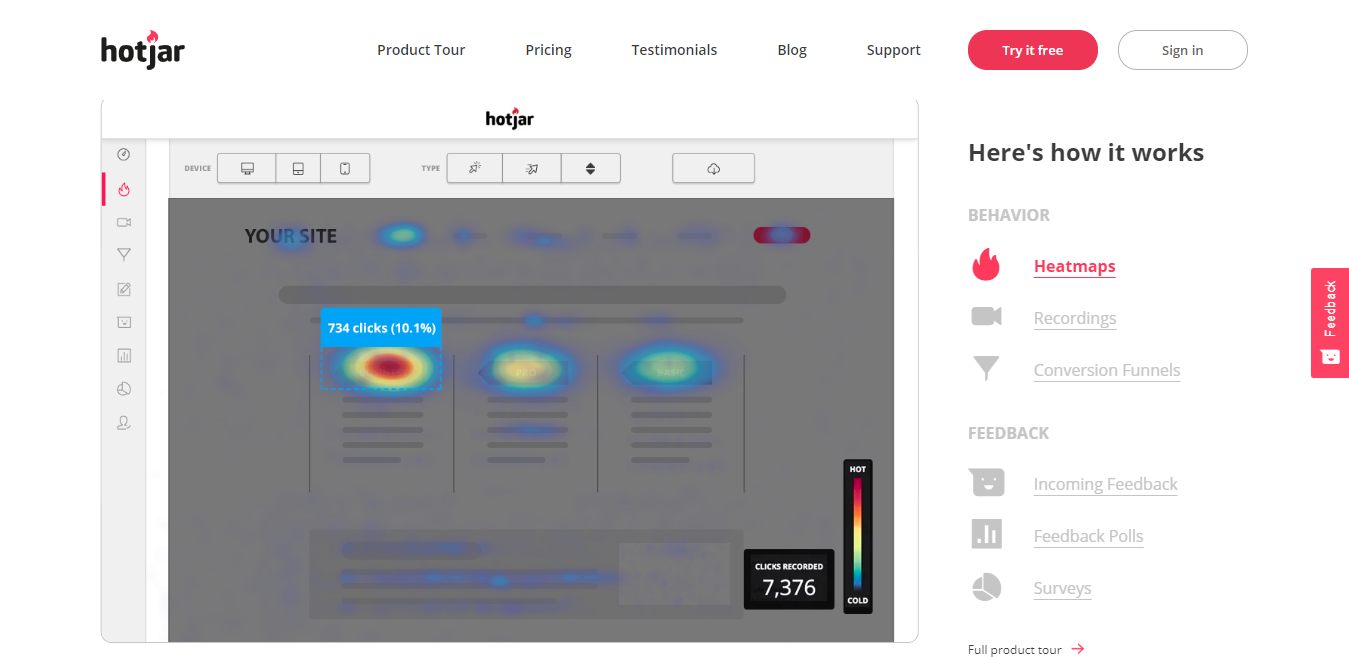 Hotjar helps users to grasp customer data, behavior, or actions.
In contrast, traditional data reports may find it difficult to identify patterns or conceptualize buyer behavior. Visual data is something your company needs to ensure your landing pages and website are fully optimized to increase sales.
With Hotjar, you can use heap maps, visitor recordings, conversion funnel audit, form analysis, feedback polls, and more, to capture visual data.
5. Venngage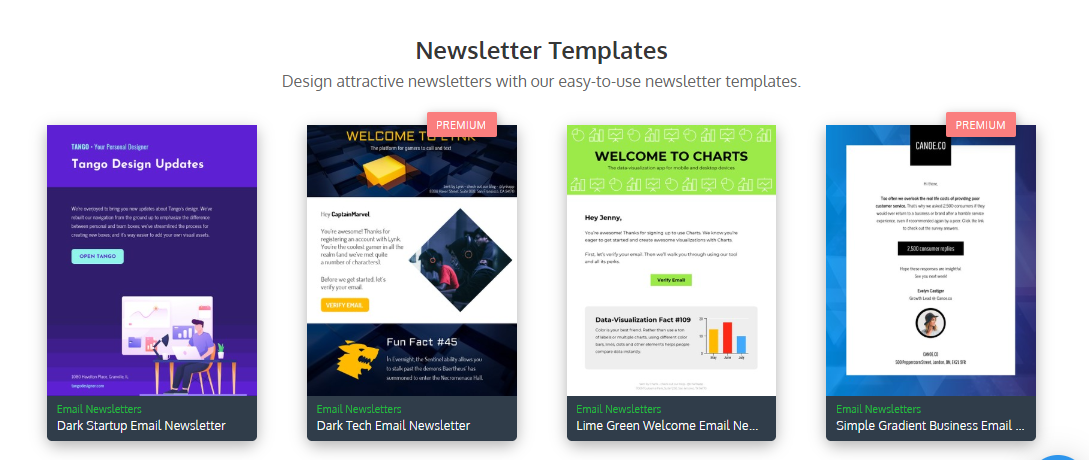 When it comes to creating visuals for blog posts, webinars, elearning, lead gen, and more, Venngage has got you covered.
Venngage is an online design software that makes it easy for people who aren't designers (like myself) to create professional, quality designs on a fraction of the budget that it would cost to hire a freelance designer.
Venngage offers an extensive library of ready-made templates for all of your visual content needs, including:
Infographics
Presentations
Visual reports
Mind maps
Newsletters
6. Referral Candy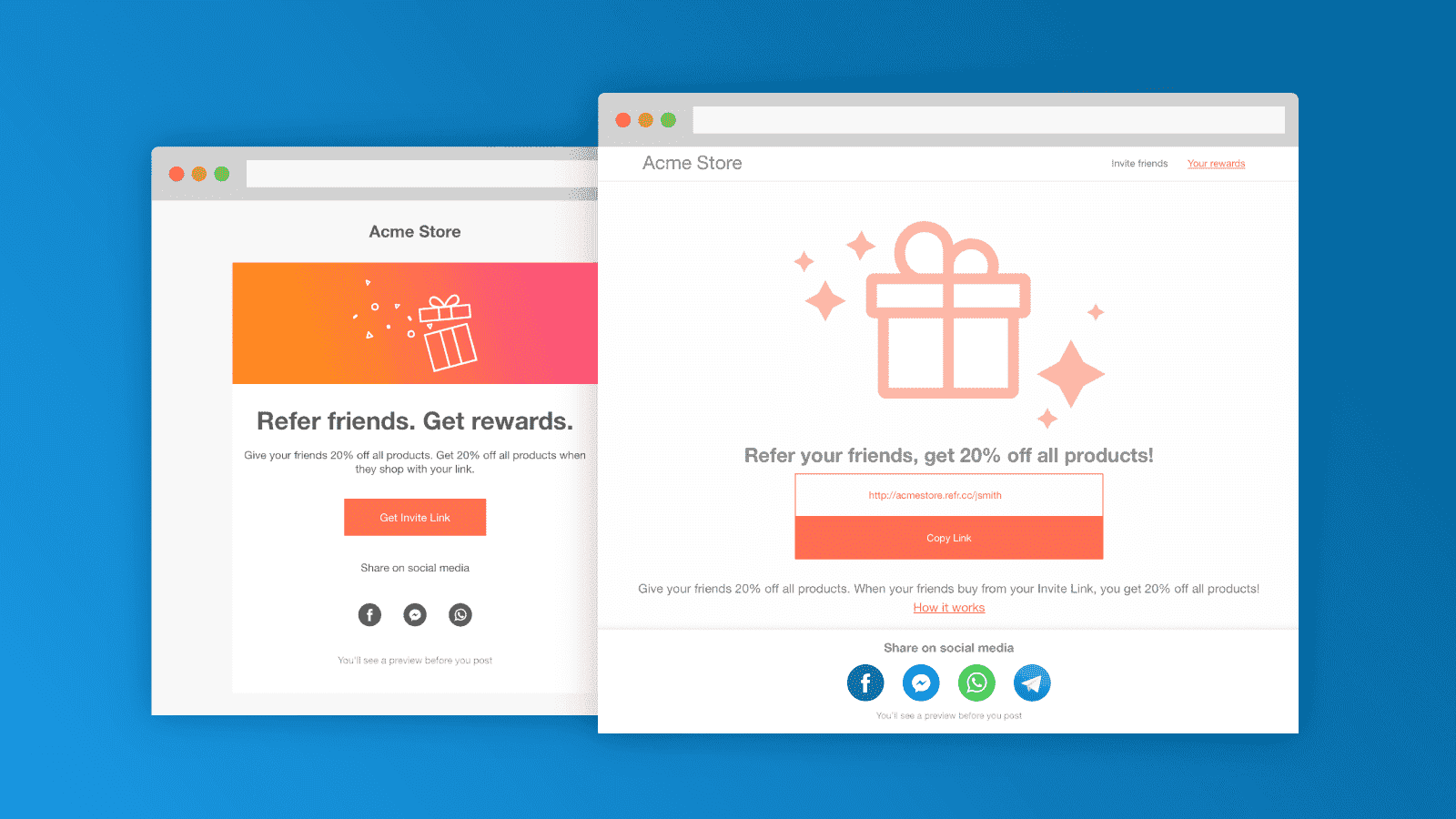 Referral Candy allows you to reward your customers for referring friends and family to your store so you can turn your customers into brand ambassadors for half the cost of hiring one.
With Referral Candy, you don't have to limit yourself to just product discounts but specials, delivery rewards, or a special gift to sweeten the deal.
You can customize the limit for referrals, create automatic reward deliveries via email, reminders, and use your analytics dashboard to track how many customers are receiving and using your rewards.
Summary
No one ever really starts with a great landing page and landing page tools; it takes time, experimenting, and testing to see what works best for your customers.
Take into consideration that if you use any of these tips or tools, you'll still need to practice A/B testing.
The eCommerce landscape is always changing, and so is customer behavior. It's up to you to put in the work to stay up to date with your customer needs.
If you need help along the way, be sure to book a free personalized webinar with one of Wishpond's amazing marketing experts today.
Related Articles