6 Sure-Fire Ways to Increase Your Blog Affiliate Marketing Revenue
If you're looking for ways to monetize your blog, you should give affiliate marketing a try. As it doesn't take up too much of your time. You don't have to spend time creating a product or offering a service and creating funnels to promote them.
If executed properly, affiliate marketing can get you a decent amount of revenue. According to a report from AffStat, 34.5% of affiliate marketers earn $20,000 a year and 12.7% make $75,000 or more.
There are also top bloggers like Pat Flynn who make six figures a year.
Depending on the goals you have, you can either make a little passive income on the side or immerse yourself into it full time to generate large figures.
Therefore, to help you get started I have put together this guide to increasing your affiliate marketing revenue through blogging...
1. Find out what products your audience wants:
The only way you can learn what type of products your readers will buy is if you ask them. So, start by creating a survey to find out what type of products they use and what type of products they want to buy.
You should also learn about how much they are willing to spend on them and what type of content they usually consume. As you can then decide how to present the product and get them to buy.
For setting up and running the survey you can use a tool like Aida Form.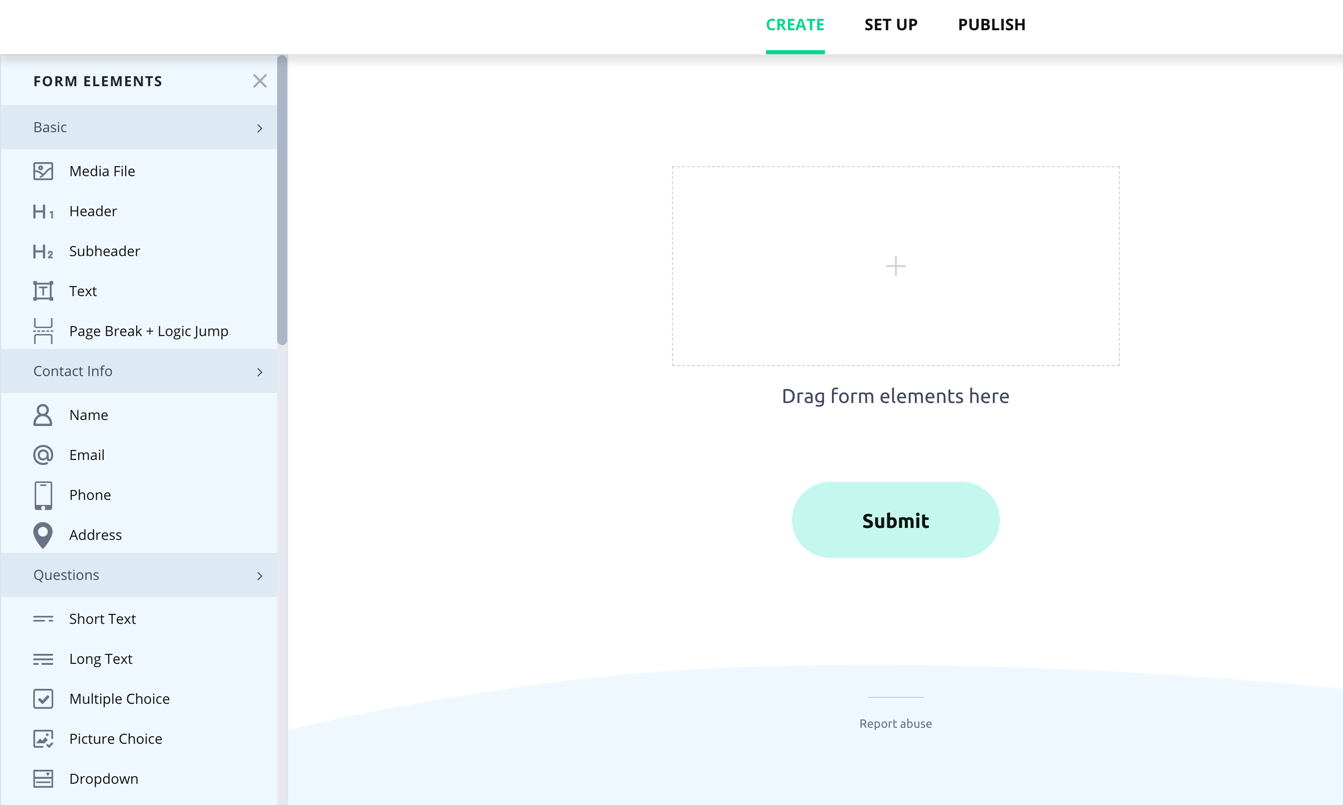 If you want to get even more details, you can contact people who gave the most detailed answers in the survey and interview them.
2. Start promoting products you already use:
The best products to promote are the ones that you already use that your audience would be interested in too. If you like them, they will probably like them too.
So, if the company offers an affiliate program, sign up for it and begin promoting their products. Focus on promoting products from companies that offer you the best deals i.e. a higher percentage of the sales.
For example, if you are promoting beauty products like creams, it might be best to steer away from Amazon right now as they have cut their affiliate commission percentage to 3%. Instead, you can promote products from a site like FeelUnique where the rates are higher.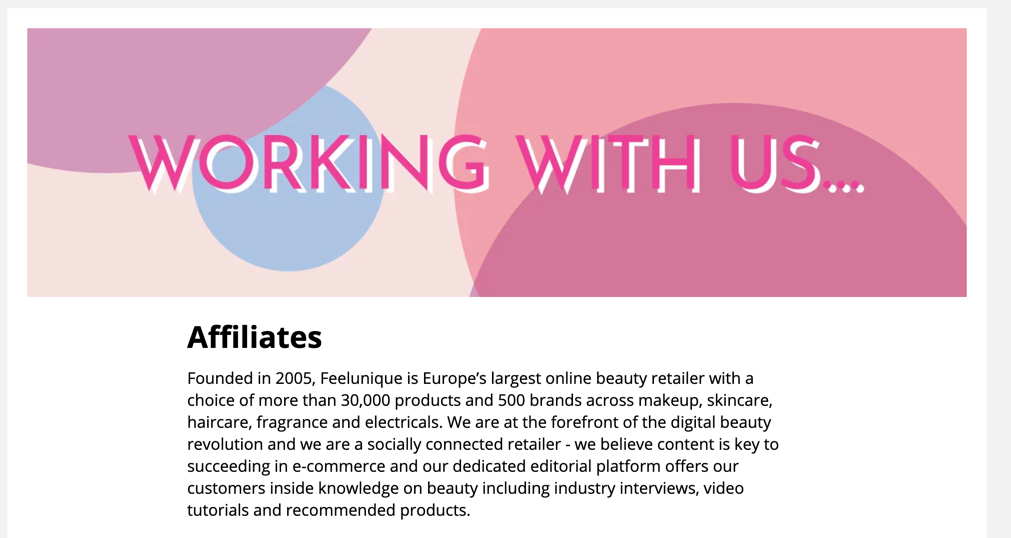 And if you promote Saas products and other digital products your commission rates can go even higher. For example, the Wishpond affiliate program has a recurring commission rate of 30%. But you should only promote a product like this if it is within your niche and is something your audience wants.
3. Find more products:
While you begin promoting products you already use, you should also constantly look for companies that offer better products and a larger commission. As you need to be promoting a lot of products to earn more revenue.
But before you get these products, you should buy them yourself and test them out to see if they are up to the mark. Don't just test out the products themselves, but also check how they are delivered, presented and managed.
By this, I mean that you should see how they are packed, delivered, and how good their customer support is.
When people buy a product you recommend, they are doing so because they trust you. This is why you should only recommend the best products out there. You need to make sure you live up to the trust they place upon you. This is very important.
Also, if you fail, they won't buy a product you recommend again.
To find these programs you can use an affiliate marketing network like ShareASale or Commission Junction.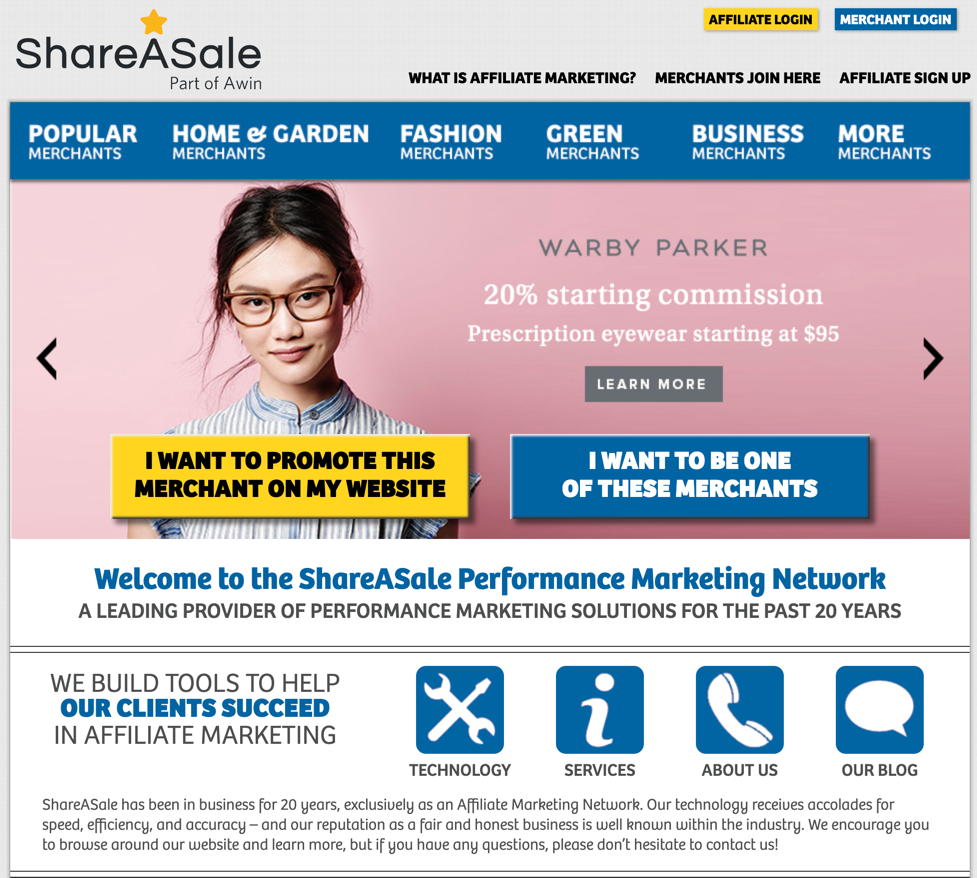 You should be able to find affiliate programs for any niche on sites like these. Some of them also provide various metrics that can help you predict the conversion rate and potential revenue.
4. Write product list posts and reviews:
Most people just recommend products by mentioning the product and linking to it (using their affiliate link) in their regular blog posts. This will get some sales, but it won't be enough.
To get a good number of sales, you need to write product list posts and reviews.
As when someone is reading a how-to post or a 'reasons why' post they are usually looking for a quick solution/answer to a question they have.
They aren't interested in buying anything. An example is my post on How to Write a Blog Post.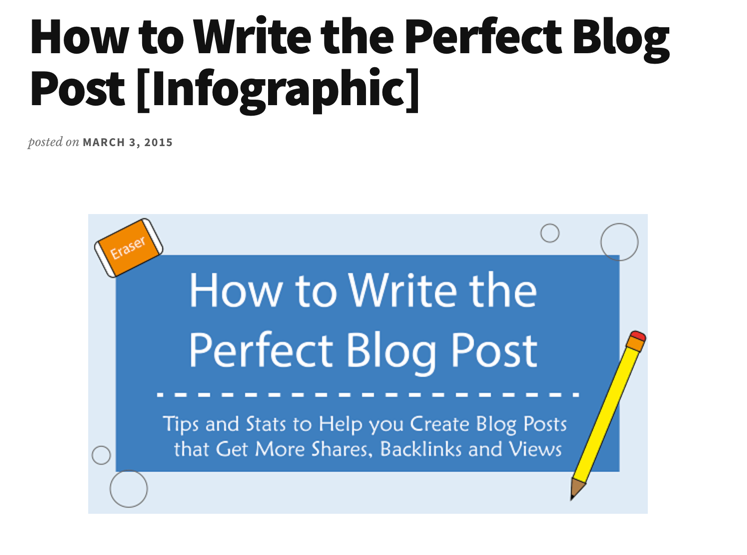 When a visitor reads this post, they are probably writing a blog post at that moment and need something quick to help them immediately.
They don't want to check out products that will deviate them from their goal. Some might be interested, but most won't buy the products mentioned in a post like this.
But when a person is reading an ''X best products' post like this post on The Best Blogging Tools they have a different intent.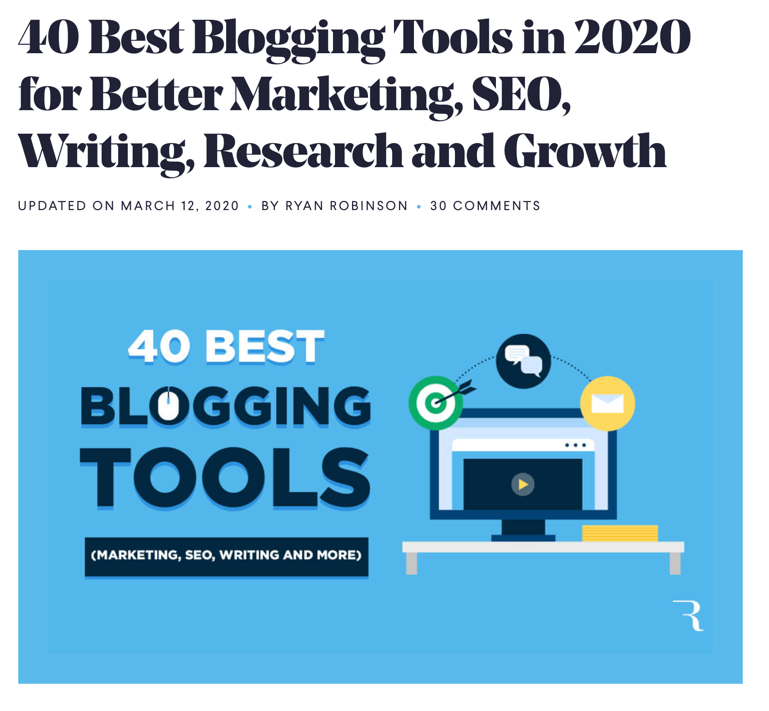 At that moment they want to either sign up for a free blogging tool or buy one. Hence, these types of posts will generate more sales.
And then there are review posts like this one on WP Rocket which is a plugin for Wordpress blogs.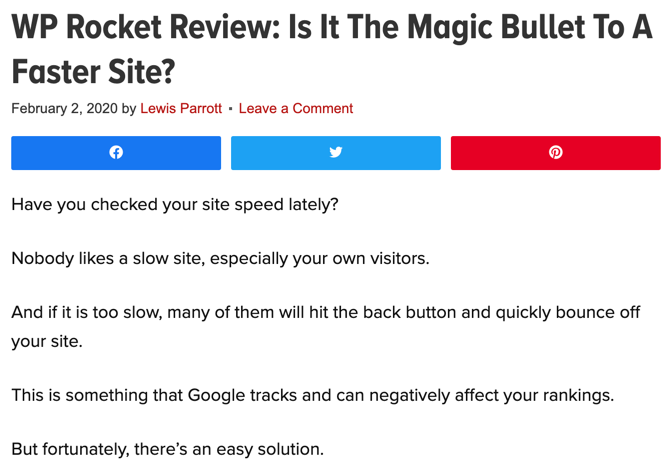 When people read posts like this one they are ready to buy that specific product but are on the fence. So, a post like this will generate even more sales as they are ready to buy just that one product.
This is why if you want to get more sales, you should write reviews and product list posts too. It's also important to write how-to posts as they are less promotional and work better for nurturing your audience. Readers don't always like it when blogs are too promotional.
How-to posts can also work well when you are trying to attract clients. An example is the blog post What Can Link Builders Learn About Cold Emails from Salespeople?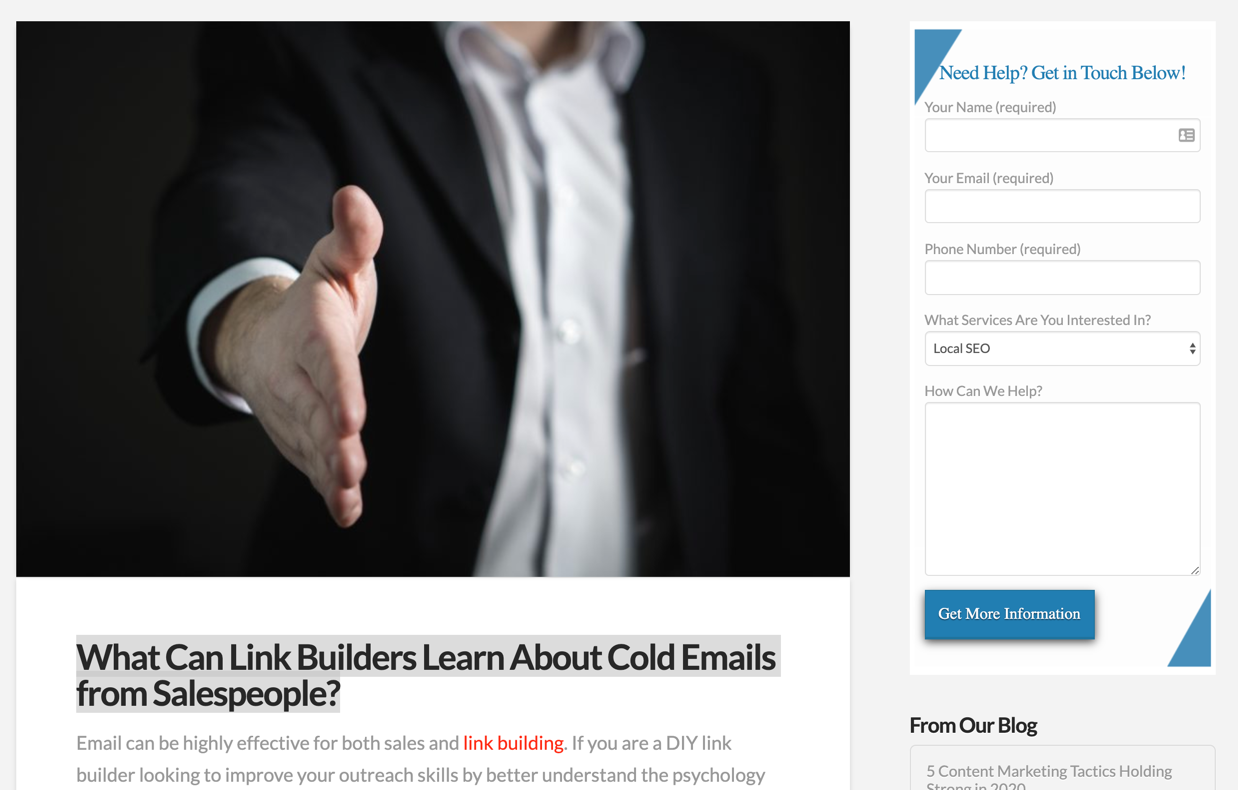 Someone reading this post is probably a link builder or wants to become one or might be in the market for one. So a post like this can help the site attract clients. But make sure you optimize the blog for booking consultation calls. As you can see in the above screenshot, they have a contact form on the right sidebar. This makes it easy for potential clients to contact them.
Consultation can be a nice way to make some extra money along with your affiliate marketing efforts, especially if you have a new blog. As it can take a while to gain enough traffic to get a decent number of affiliate sales every month.
You should also link to reviews in your how-to posts and other tutorial type posts when you mention the products.
As some of the people reading your regular posts will want to buy the product, but they will be on the fence. Your review can convince them to make the purchase.
5. Optimize your blog for email conversions:
Following the above methods will help you generate some sales. But if you want to get even more sales you need to focus on getting more email subscribers.
As email can help acquire more customers than blogging/content marketing.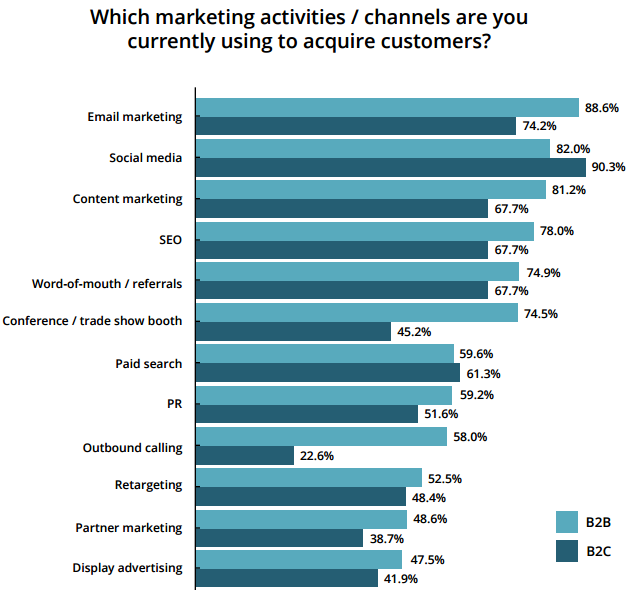 So, make sure you create a lead magnet and ask people to sign up for it in exchange for their email address. And once you get their email address, you can nurture them and recommend more relevant affiliate products and reviews to read.
Ready to start automating your email marketing?
Book a free call to learn how our team of marketing experts can help you create high converting email marketing campaigns today.
7. Promote your blog posts:
After you publish your reviews and list posts and have optimized them for conversion, you can begin promoting them. You can do this by sharing them on social media organically and asking influencers out there to share them. Another technique you can use to drive social traffic is ads.
But you should meticulously track the data as the traffic you send from your ads should be converting to affiliate sales and email subscribers. If they don't, it is a waste of money.
Another way to drive organic traffic is through SEO. So, optimize your website with keywords and build some quality links.
Once you generate a good amount of sales for a company you should reach out to them and get a better deal.
This could be a bigger percentage of the sale or a discount code that will entice more people to buy.
Conclusion:
This is the step by step process you should use to generate more revenue from your affiliate marketing efforts. As you can see it takes a bit of effort and a lot of time to generate a good amount of sales.
But it will get easier to scale later when you have a blog that generates a lot of traffic. Having a large email list will also help.
This is why I recommend that you offer some consulting services at the beginning to help support your affiliate marketing goals. This is very important especially if you don't have another source of income.
About the Author: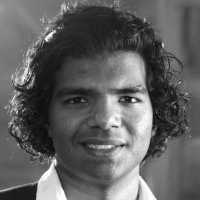 Mitt Ray is the founder of Social Marketing Writing, where you can download 100 Free Social Media Background Images.