5 Amazing Ways Influencers Can Boost Your Email Marketing ROI
Everything about marketing that long used to be only about products and services has changed since decades. Now, people buy relationships and stories.
That's where influencers come to play. With a massive following on social media, influencers are changing the way we approach modern marketing.
In the words of marketing guru Jeff Bullas,
"Influence marketing is an art and science. Art is the crafting and creating of content that adds value to people's lives, personally or for their business. The science is the tactics and tools of building tribes and followers on the big social networks."
When you look at the Rakuten's 2019 Influencer Marketing Global Survey Report, it makes sense why influencer marketing is a game-changer:
65% of people learn about a new product or brand through a social media influencer at least once a week.
87% of clients were truly motivated by their favorite influencers to purchase a product.
74% of buyers were ready to spend at least $629 on the products shared by the social media influencers.
31% of people recommend an influencer to their family and friends at least once a week.
Email marketing, on the other hand, is one of the most reliable marketing channels used by businesses worldwide.
This traditional approach still works, helping you reap as high as $41 for every dollar spent on it.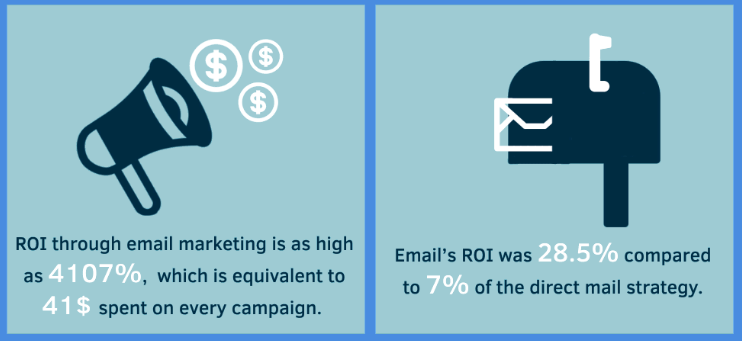 However, to take things further, we can combine email marketing with influencer marketing strategies.
This results in a quick boost in email marketing ROI, and the effectiveness of the overall strategy. In short, we should get influencers to help our business develop content for email marketing campaigns.
Before beginning with the influencer marketing strategies, finding the right person to associate with your brand is essential.
You do not always have to pick the one with a large number of followers. It may not serve your business well if they are unable to reach the right audience. Moreover, it might hurt your brand reputation.
So, it is incredibly crucial to stay vigilant while choosing the right influencer for your business. Ensure the influencer has a persona and value that is equivalent to your brand mission. It should make sense for them to endorse your products or services to their followers.
---
To help you out, we have curated five ways in which email marketers can make the best use of influencer marketing:
1. Go for an Ideal Micro-Influencer
They say bigger is always better. But, here in the case of influencer marketing, we consider the opposite to be true.
According to marketing experts, the micro-influencers or an influencer with a smaller (up to 10K) audience are capable of producing the best results for businesses. With more clicks and higher ROI, they generally have more robust and genuine engagement.
As per Mobile Marketer's research report, the engagement level gets better with fewer followers.
Influencers with 10,000 or more followers have a 3.6% engagement.
Influencers between 5,000 and 10,000 followers have 6.3% engagement.
Influencers with 1,000 to 5,000 audiences have an 8.8% engagement rate.
Luckily, micro-influencers are available in almost every business category. No matter what you sell, be it a business software or random goods, there is likely to be dozens of micro-influencers to choose from.
Moreover, the price they charge for collaboration is much smaller when compared to other celebrities on social media.
The cost of micro-influencers can vary between $80 and $500 per piece of content. However, note that these prices are not set in stone. It is subjected to vary.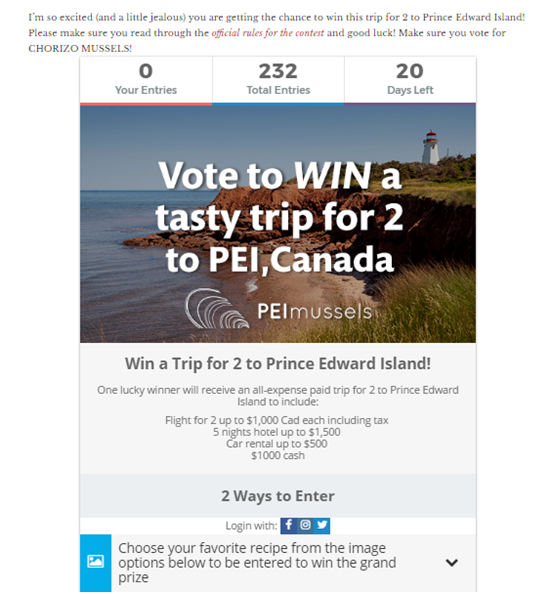 In the example above, Mussel Industry Council of Prince Edward Island featured micro-influencer Jessica —a food blogging enthusiast known for her creativity and cooking skills.
She hosted an email contest where participants had to pick their favorite recipes cooked utilizing the fresh Prince Edward Island mussels.
The recipes were cooked by some of the micro-influential food bloggers, including Jessica. By voting, participants can win a free trip to the island.

2. Highlight Customer Ratings and Reviews
The next step is to create a well laid-out strategy once you have picked an influencer for your brand. Influencers can help promote your product in multiple ways, be it in the form of how-to videos, graphics, reviews, or general articles.
While they all are effective, we always recommend you to focus on reviews as they are more likely to be rewarding.
Reviews leave a good impact when they come from a known and respectable person.
It can undoubtedly boost brand awareness, bring you more visitors, and enhance the sales rate.
In fact, according to G2.com, 92% of B2B buyers are more likely to purchase after going through a trusted review.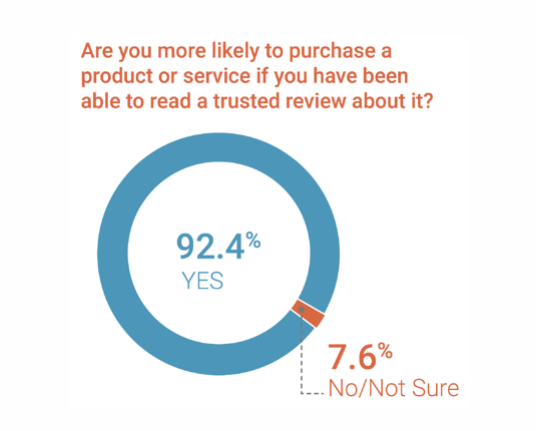 Using influencer marketing to showcase your brand review is a win-win situation for both your firm as well as an influencer.
That is, by promoting the products of top giants, influencers can quickly increase their followings and gain an additional boost to their status.
So, the next question is – how to display these reviews from your brand influencers? Reviews can be shown in different forms, including videos and photos that are easy to share through emails. See what works best for your firm.
Have a look at this example by Eight Sleep. They have some fantastic product emails.
But, what drew me to this message was their product review by some of the top influencers. It is an excellent way to prove the product's worth in a targeted market and generate good ROI.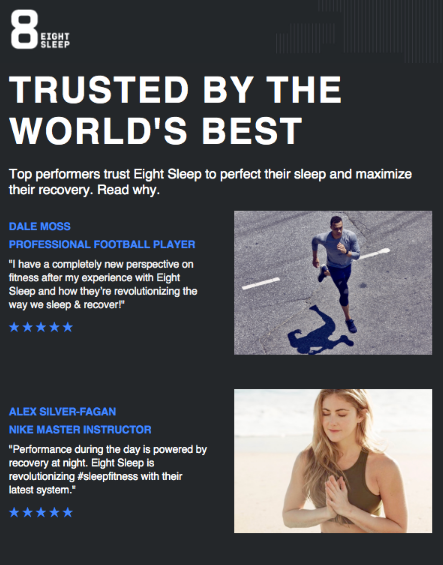 3. Ask Influencers to Promote Your Campaign
The followers of your micro-influencers are found on social media. It is the right platform to promote your email campaigns and raise brand awareness.
So, tell the influencers to share the news of their collaboration with your brand in all different profiles they own. After all if you do not ask them to share it, how will people know you?
Covington and Co., collaborated with Instagram influencer @hollandwithlove to promote their product to the engaging followers. Here, the influencer clearly states about their collaboration with this clothing company.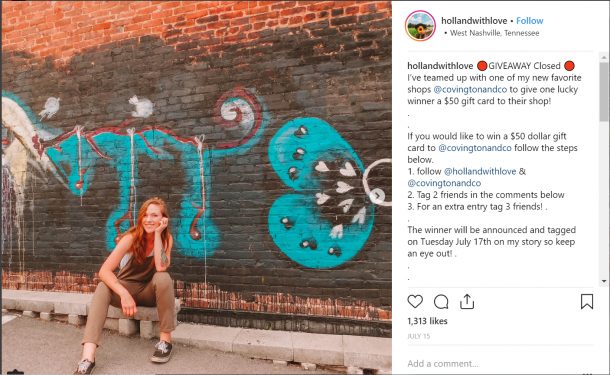 In addition, you can ask them to invite their followers to subscribe to your email newsletters so that they can read other related content from your brand. This is a much better call to action (CTA) than any message that you add on your landing pages.
4. Ask Influencers to Share Stories in Own Words
Storytelling is the most powerful tool to share the brand message and receive a strong emotional response from the audience.
A compelling story can stick in the reader's mind, especially when it comes from their favorite social media influencers. It is similar to reading a celebrity interview, and who does not love to read it?
Sometimes, even if the story is not relatable, people tend to read it because they are doors into different worlds.
Therefore, ask influencers to use this art of storytelling in their platforms. Companies can use these stories to generate email newsletter signups and witness a good number of open rates.
However, while generating newsletters, the foremost challenge is to create a catchy subject line.
A simple way is to include the name of the influencer in the subject line that creates instant engagement.
For instance, the subject line - "Find out how our business solutions helped Jack Robbins" ought to appeal more than just stating, "Our business helped many people." When you use the name, it makes the story more believable.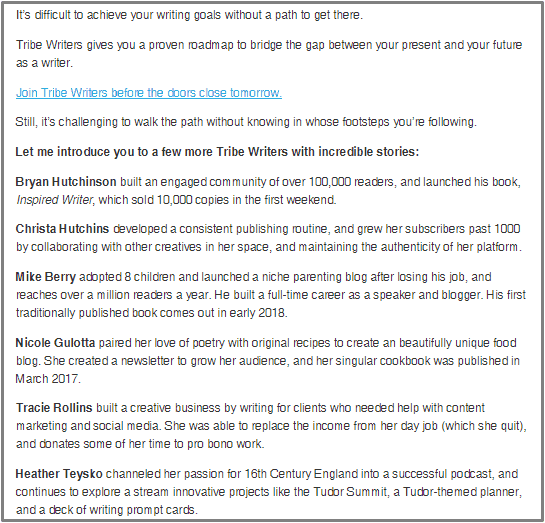 The above email from Tribe Writers includes the stories from some of the well-known contributors.
Ready to start automating your email marketing campaigns?
Book a free call to learn how our team of marketing experts can help you to create high converting email marketing campaigns today.
5. Consistency is the Key
Lastly, make sure your posts are sent out by influencers consistently. Consistency is a vital element for the success of influencer email marketing.
Followers will not subscribe to a newsletter only to receive a single email by their favorite influencers.
So, make consistency as an integral part of your strategy. Promise and deliver a series of messages over a scheduled time frame to make your campaign popular.
Here's what consistency can do for your brand:
Your audience will know when to expect your message. This makes them feel valued and, importantly, forms a layer of trust between you both.
Most of the followers will remain on your list if you follow a specific email pattern, be it time, design, or content.
People will likely spend more money with you, and thereby increasing sales and profitability.
With the above advantages, arrange the terms of consistency with the influencer you work with, so they keep providing the content on time. To help you out, we have curated some of the ways to be consistent with the influencer email marketing strategies:
Create a brand voice style guide. Get your team members and influencers involved in this process and identify the tone of voice your company wants to utilize in every communication channel, be it on email, Instagram, or direct messages.
Try to have your CTAs and images reflect the aforementioned tone of voice.
Ensure your email content or influencer's social media post is consistent with your brand's mission and goals.
Stick to a regular publishing calendar. Either share your content on Tuesdays, Fridays, and Sundays, or only on Mondays. Identify what works for your segment and ask your influencers to follow it methodically.
Nothing will help you build a relationship more than consistency – this is true in all areas of marketing.
Conclusion
Now we know that email marketing is no longer about crafting a beautiful piece of the newsletter for subscribers. Similarly, influencer marketing is not just about a shout out for your brand. A carefully combined influencer and email marketing strategies can do wonders for your brand.
It will generate brand awareness and drive high-quality leads for your business. It boosts the number of conversions and reinforces customer loyalty. In short, all of this helps in producing high ROI.
About the Author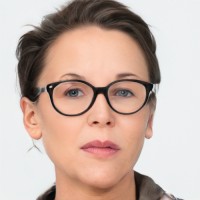 Diana Morris is Marketing Professional with over 8 years of Experience. She is interested in blogging and helps Small businesses with innovative ideas that keep pulling in newness and creativity. Currently, she heads the marketing team at BizInfor, a b2b database solution firm providing various services like data cleansing, data appending, lead generation email lists, etc.