10 Best Brand Management Tools To Improve Your eCommerce CRO
Most eCommerce shoppers are open to buying more than the product they originally came to your site for. But you will only be able to tempt customers to add a few extra bargains to their basket if your site is optimized for conversion.
Conversion rate optimization (CRO) increases the number of visitors to a site that will ultimately make a purchase, or carry out any action you want them too.
The average CRO for sites is around 2.35%, which equates to around 1 in 40 visitors. If you can improve that percentage you could increase your CRO by 3-5 times.
Intriguing, right?
With those dollar signs in your eyes, it's about time you took a closer look at your CRO. Instead of providing long-term strategies that will help but will take some time, here are some shortcuts instead: the 10 best brand management tools that will help you improve CRO.
---
1.Wishpond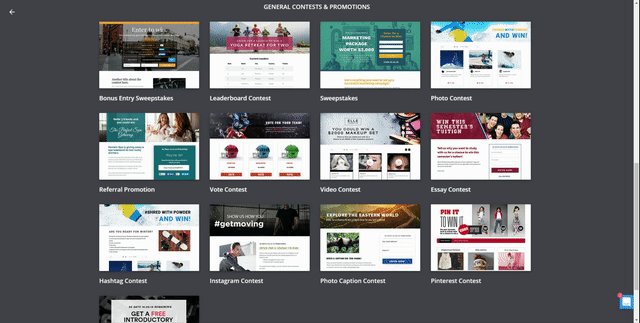 If you are a startup company with limited budget, then you will understand the importance of choosing tools wisely. If you need a tool that will help your CRO in more ways than one, Wishpond is an excellent choice.
As Wishpond states themselves, they can give you everything to grow your business. Some of the key features which are particularly important in improving CRO are the abandoned cart emails, which can help recover sales, pop-ups to convert more traffic on your website, and an advanced lead management tool that can help you effectively target your best leads.

2. Paperform's Quiz Maker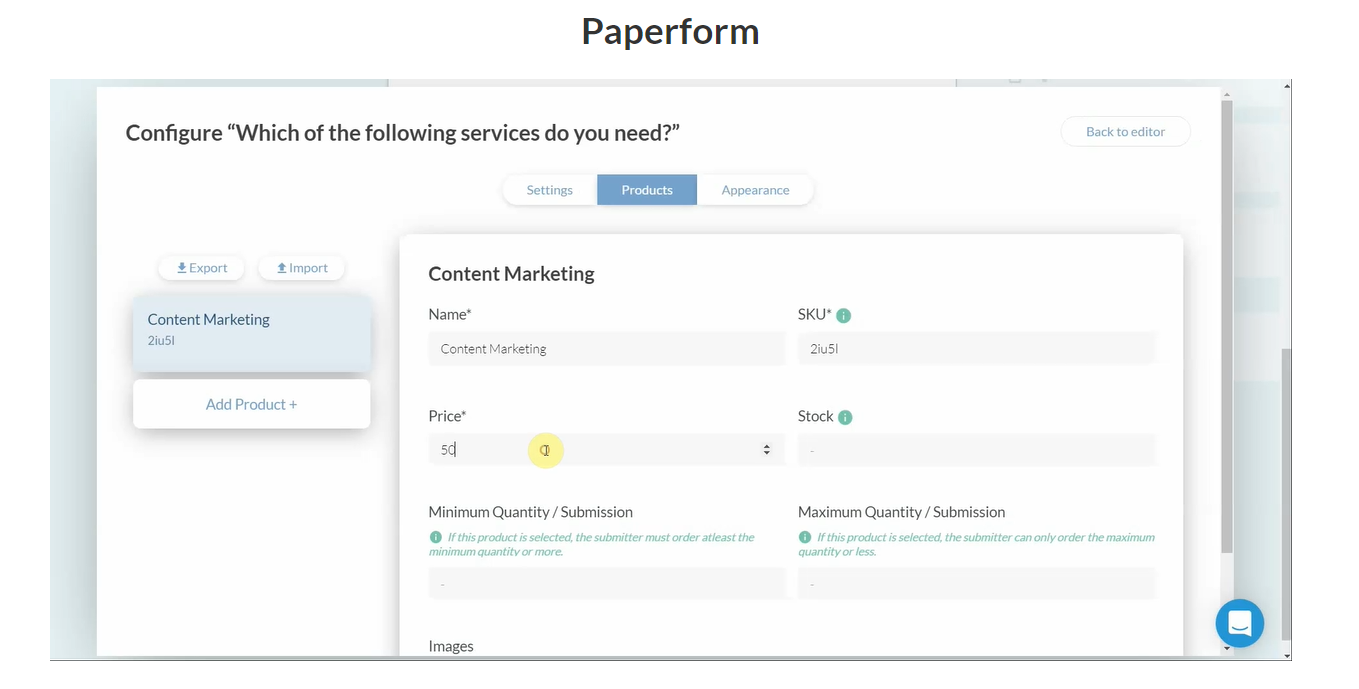 If you really want to improve conversion, especially in relation to social media, then you need to work on engagement.
Ever thought about making quizzes for your audience? This might not be such an obvious choice but Paper Form's quiz maker helps brands customize questions and quiz design using stylish forms.
People love to quiz themselves, so publishing a few head-scratching questions should direct even more web traffic to your site.
Quizzes are particularly great for fashion eCommerce sites, as personalization quizzes can inspire shoppers to find new clothes and trends that match their style. Most industries can use quizzes in this way; simply put a few personality questions to customers and then show them which products match them best.
3. Latana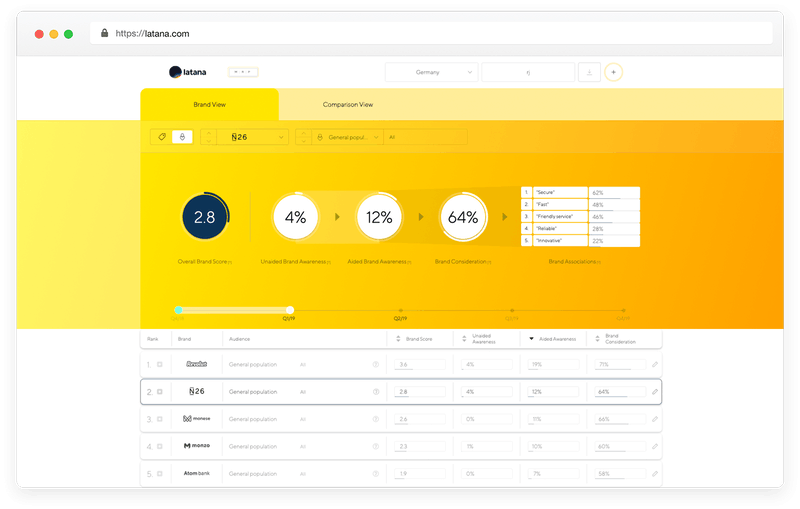 Consumers purchase from companies where they feel a connection with their brand. And to improve CRO through branding, a company needs analytics where they can gain useful insights into how their target audience feels about their brand.
Latana is AI-powered brand tracking software that provides regular insightful insights that will go deep into your brand.
All you need to do is indicate which target audience, brands, and markets you're interested in analyzing, and then the software will do the rest. What's most important here is that Latana shows you how your target audience converts through the brand funnel.
It will help you recognize where things are going right, pain points, and, thanks to the comparison function, understand how the competition is performing with the same audience.
4. AB Tasty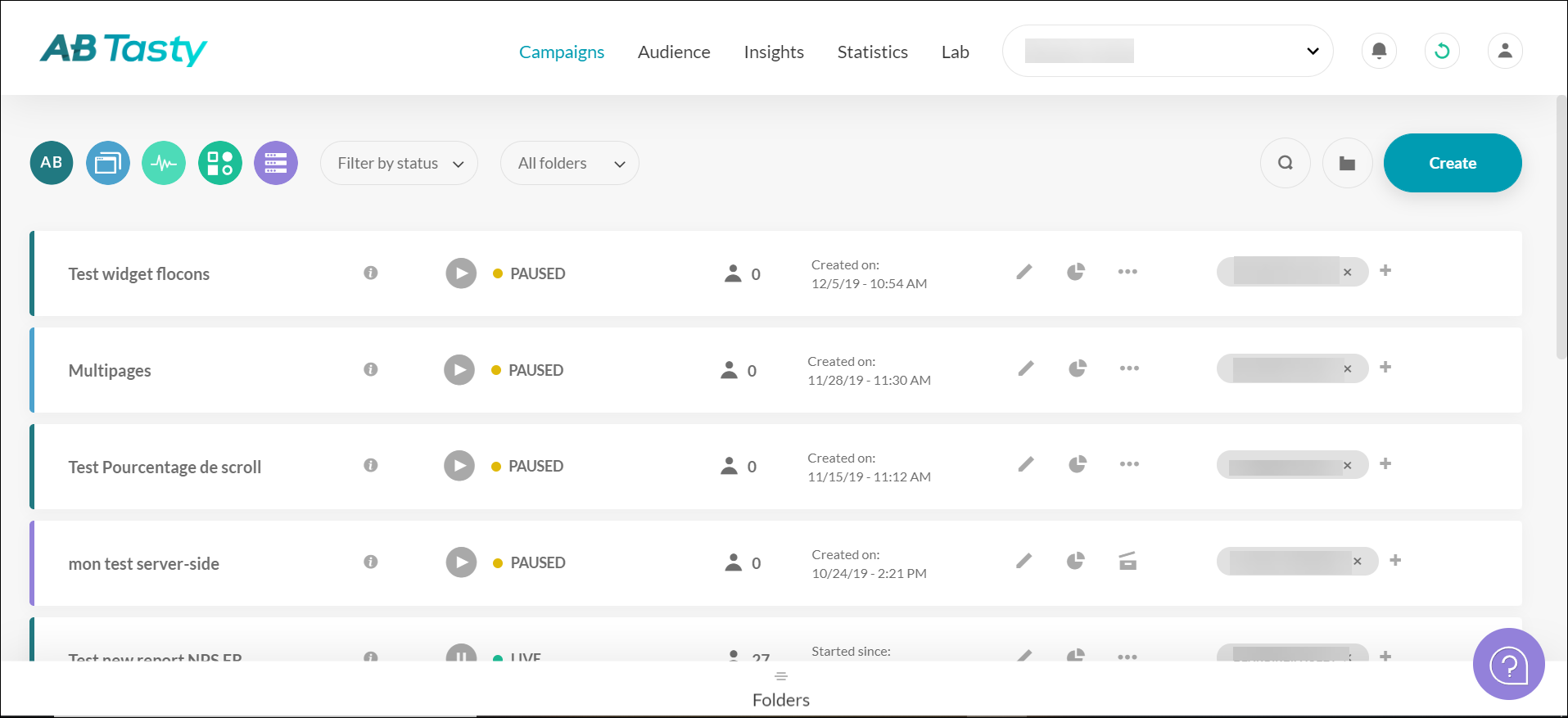 You need to know that your customers are having a good experience when dealing with your brand. If they aren't, they won't convert and will ultimately migrate to your competitors in search of a better and easier experience.
Once you've launched your website and eCommerce platform, there's no way of knowing how the overall experience is for web users unless you test it yourself.
AB Tasty is a tool for marketing and production teams that gives them the chance to test and optimize the customer environment.
Using its server-side experimentation and AI-powered personalization, you can get to grips with your brand's user experience and ensure it's up to scratch. That means customers will easily find the products they're after and there's a far smaller chance of them getting frustrated with your site and going off to competitor brands.
5. Brand Mentions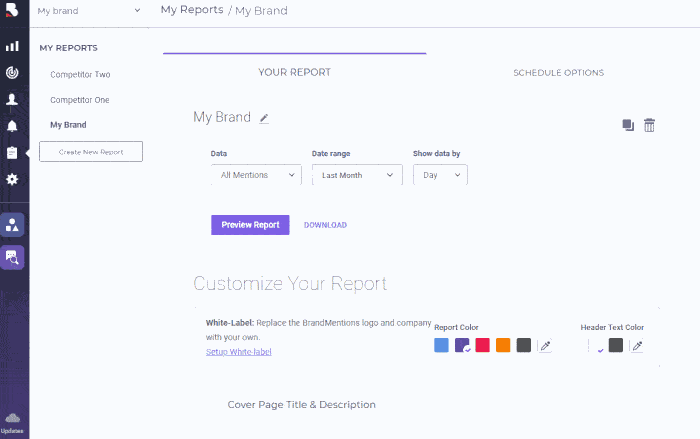 Hashtag marketing is one of the newest ways to increase conversion rates, with studies showing that posts with relevant hashtags resulted in a 70.14% increase in likes compared to those without hashtags. All it involves is some careful monitoring of social channels. After this initial monitoring, you can use the data collected to analyze what all those whisperings mean and how you can use them to improve CRO.
No doubt you already have a social media presence and are using hashtags, but are you analyzing results for better conversion?
Brand Mention's hashtag tracker gives you the chance to monitor your hashtags to see how they're doing. It's also super simple to track trending tags to see which ones are the most relevant for your brand to join in with.
For instance, if you follow all of the latest viral tags, you might notice one that suits your brand and that your audience is interacting with. Jumping on board this kind of hashtag could quickly raise your profile amongst those in your target audience. They might not have seen any of your previous marketing or branding before, so here's one extra way to target them.
Ready to start automating your email marketing campaigns?
Book a free call to learn how our team of marketing experts can help you to create high converting email marketing campaigns today.
6. Mouseflow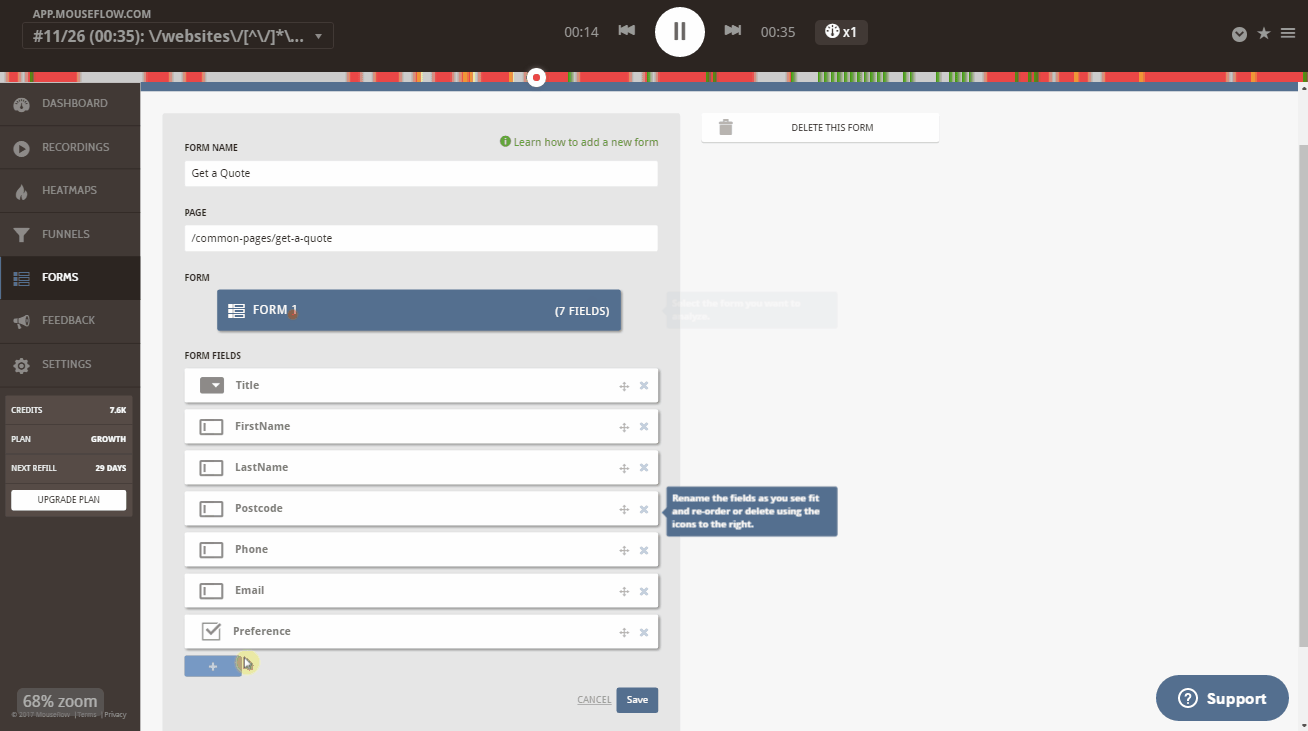 If your brand is having a hard time converting web users, then Mouseflow could be the missing piece of your puzzle.
This tool lets you see users' behavior by replaying the entire customer experience on your site. You'll be able to see any sticking points that are preventing conversions. This will take all the guesswork out of figuring out what's hindering your conversion rate, such as Javascript errors and broken navigation, so you'll have a clear idea of how to optimize.
7. Ethnio
When it comes to testing your brand's UX experience, testing on your target audience is the way to go, as this will show you what the people who you're aiming your brand at will think about your site.
If they have an easy time navigating around and quickly find what they're looking for, then there's a strong chance they'll convert and make a purchase.
If you struggle to find the right people for your tests, it's a good idea to sign up to Ethnio, which does all the research recruiting for UX testers. So you and your team can focus on setting up tests and analyzing data rather than getting caught up with who is actually taking part!
8. WebEngage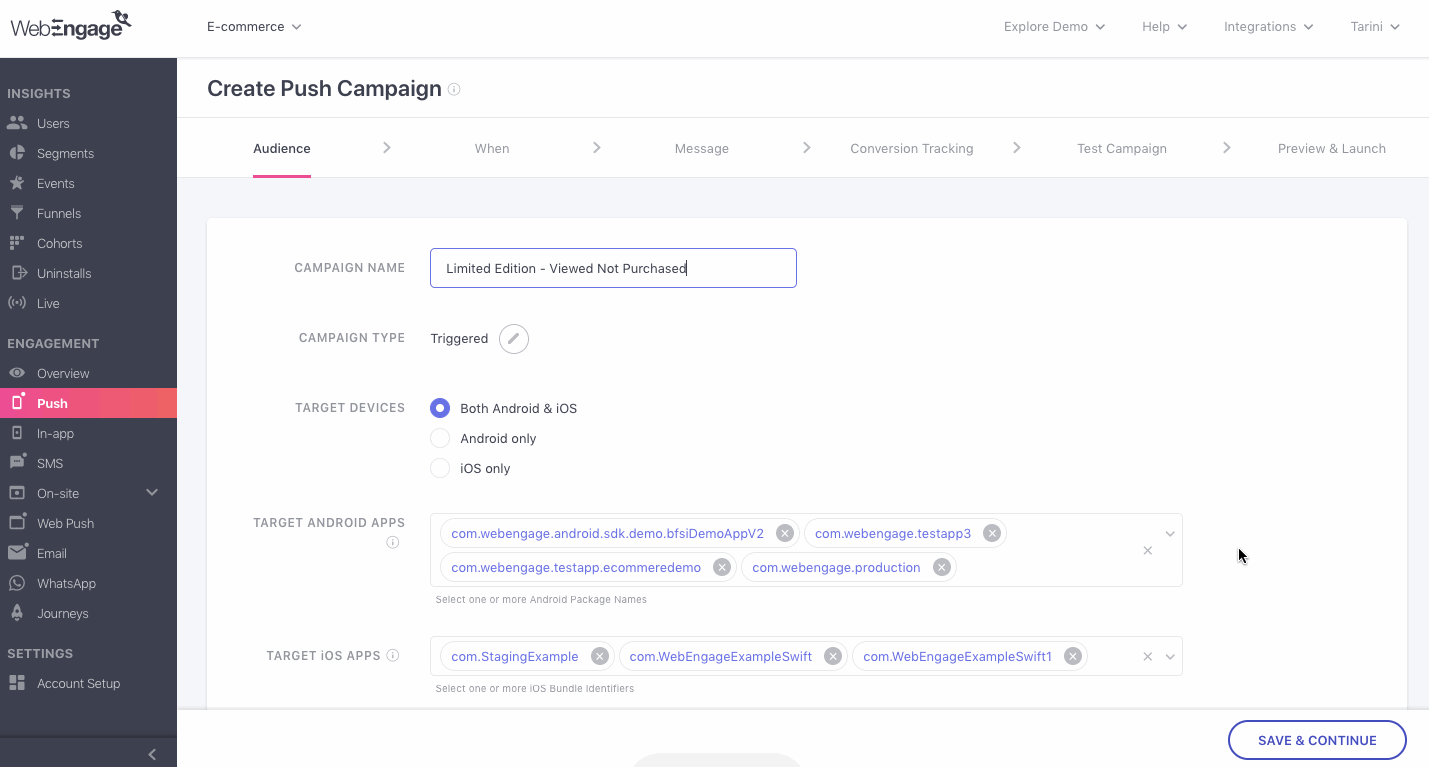 Conversion rates increase significantly with personalized pages. WebEngage knows that personalized communications are key in bringing new customers on board and can help you get yours just right.
From creating contextual campaigns to improving engagement through push notifications and in-app messages, there are numerous ways to use this creative tool.
WebEngage also features a brilliant analytics section, so you will be able to see insights into which personalization efforts are working and which could do with going back to the drawing board.
After using this tool, you and your whole marketing team should come away with a very clear idea of how to keep your audience as engaged as possible!
9. Woopra
Knowledge is power when it comes to CRO. With this in mind, it's worth signing up to use Woopra. The team at Woopra know that sifting through data and analytics can be super time-consuming, so they've created this efficient tool that does all the hard work for you.
Tracking and unifying brand data is made easier than before, and this can then be used to analyze the customer journey, retention, segmentation, and so many other useful aspects of your eCommerce campaigns.
Once you've got this snapshot of data, you'll see your conversion rate clearly and will see the best ways to increase engagement and CRO, whether that's buying a product, downloading a PDF, or subscribing to a newsletter.
10.Hotjar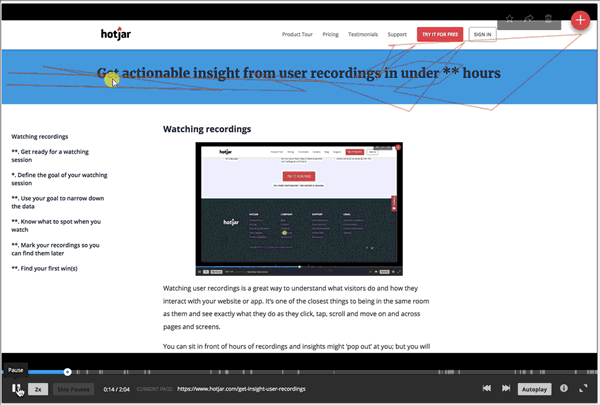 Hotjar analyzes your site without giving you any confusing numbers. Instead, it'll serve you up a website heatmap so you can instantly see which parts of the site are popular with web users.
Used by marketers, product teams, and UX designers, this tool cleverly removes any guessing and badly interpreted data.
Hotjar can also show you where, if anywhere, customers drop off along your funnel. Tightening the overall sales funnel will help move consumers along the process, easily transforming them from web user to customer.
All of these tools make the process of CRO easy. You'll find they massively reduce the man-hours of manually combing the web for data and then picking through it to analyze.
Once you've worked on the CRO, you'll then find that web users become active customers and sales start to increase. A good CRO means you'll end up spending less to get those sales, too.
Final Thoughts
So, what's next? First of all, have another scan through this list of brand management tools to see which could be the best bet for your site and CRO efforts.
Take a look with your team to get their input too. After all, they'll be the ones that are actually working with these tools.
Most in this list feature free trials, so you might want to try before you buy. During the trial, you'll see exactly how the tool works and whether the benefits will work both for website commerce and your overall CRO. Once you've test-driven a few, see which provides you the most bang for your buck.
When you do notice an improvement in your eCommerce CRO, don't just stop there. Continued efforts will prevent any future dips and will see your site become incredibly efficient in converting web traffic into sales.