5 Ways to Attract More Customers with Ecommerce Video Marketing
The advent and sprouting growth of video-based social media, stories, and live streaming turned video marketing into more than an optional promotion strategy. Right now, an ecommerce development team can no longer afford to miss out on engaging with audiences via video content - otherwise, they lose traction and revenue.
Since thousands of videos are released online every second, it's extremely hard to stay relevant and hold people's attention. To succeed, business owners need to watch and incorporate video marketing ecommerce trends into their content strategies.
Video Marketing Statistics: What You Need to Know
To build successful video marketing strategies, you need to understand your audience's watching habits, the platforms, and tools people use to engage with branded video content, as well as the content formats they are most responsive to.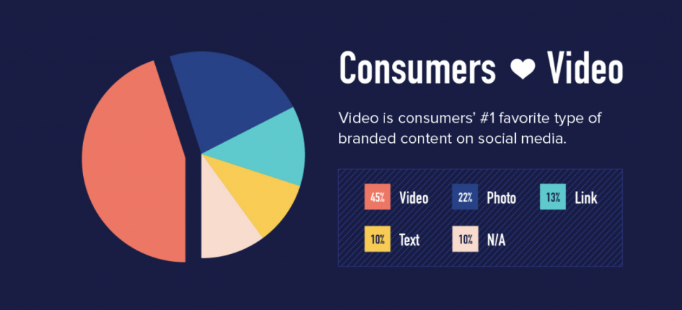 If you are new to video marketing, the following statistics will help you understand where the field is currently at and how to take advantage of the latest trend when connecting with audiences.
Over 80% of companies use eCommerce video marketing to reach and communicate with target audiences;
Videos are responsible for almost 90% of the overall custom ecommerce website traffic;
Vertical videos are gaining more traction - in fact, 82% find it off-putting to have to watch clips in different screen orientations.
One billion video hours are played on Youtube every day.
How-to searches are a dominant trend on Youtube - they account for 70% of all queries.
5 Video Marketing Trends You Can't Miss Out On
The competition for every view on Youtube is fierce right now, as there is an ongoing rivalry between non-corporate and branded content.
While large-scale brands manage to find their following thanks to high promotion budgets, small business owners are confused as to how they should cater to online viewers.
To stay afloat in the market, you have to be one step ahead of your competitors. To be a pioneer in implementing new content formats, take these emerging trends into account as you layout video marketing promotion strategies.
Ecommerce Video Trend: Authenticity & Relevance Go Hand in Hand
Brands used to conquer the eCommerce video market with big budgets and huge production teams - but that didn't last. Marketers realized that buying the audience's trust with fancy transitions and expensive sets is not the right strategy - instead, they needed to become relatable, which implied less scripted content, lower footage quality, and not being afraid to show their imperfections.
Media companies and businesses started writing relatable scripts, referencing memes and pop culture. Such a leveled environment is good news for small business owners that are limited by budget constraints.
In today's video era creativity and authenticity will get you farther than high production quality ever would.
In modern video marketing, Dove is one of the most active authenticity advocates. The brand chose a cause - helping women break through the stigma of conventional beauty standards, and is enforcing it in short and emotional spots. Their famous 'Choose Beautiful' campaigns are one of the most authentic and original brand videos ever made.
Takeaway: If you are wondering how to produce authentic content, start by defining your company's values and mission and think how every piece of content you release promotes the chosen cause. This way, a business manager will be able to make a stronger connection with prospective customers on the grounds of relatability.
Ecommerce Video Trend: Instagram Videos Are Growing
Youtube and Facebook used to be the big dogs when it came to video content. Now, Instagram challenges and rivals both successfully. With the introduction of stories, a concept sharing of short day-to-day videos went viral.
For example, according to Animoto's annual survey, 48% of online shoppers purchased something thanks to an Instagram eCommerce video or story.
Businesses struggled to find decent applications for Instagram stories - it turns out, however, there's no better strategy than using stories to show behind-the-scenes footage and give brand followers a chance to see the company as its people rather than its image or brand value.
National Geographic, for one, uses Instagram stories to post engaging quizzes and encourage people to test their knowledge of history and geography.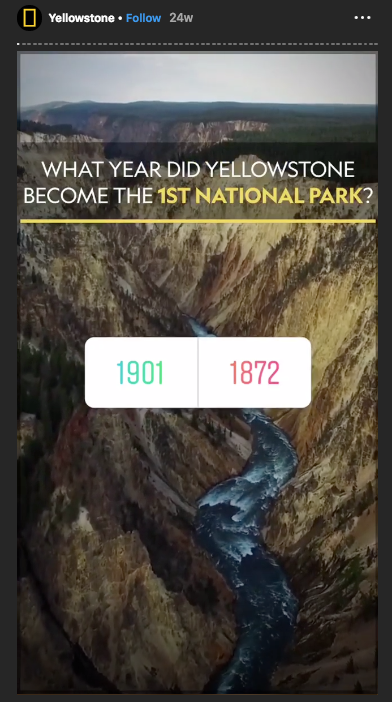 A make-up brand, Urban Decay, posts the best looks users publish on Instagram. This encourages people to generate more content for the brand. Users who don't post themselves rely on Instagram stories for daily makeup inspiration.
https://www.instagram.com/p/B73xs2zpvPd/?utmsource=igwebcopylink
Takeaway: Using Instagram stories is all about building a daily connection with social media followers. Focus on using the platform to increase engagement with the brand's account and offer audiences additional value - new information, motivational content, etc.
Ecommerce Video Trend: Video is a Big B2B Marketing Tool
There's a popular misconception of video being exclusively a B2C marketing tool. However, LinkedIn released intriguing statistics on the matter, revealing that B2B video content was shared 20 times more actively than articles or photo posts.
According to the platform, video ads had 50% higher view rates and considerably higher conversions.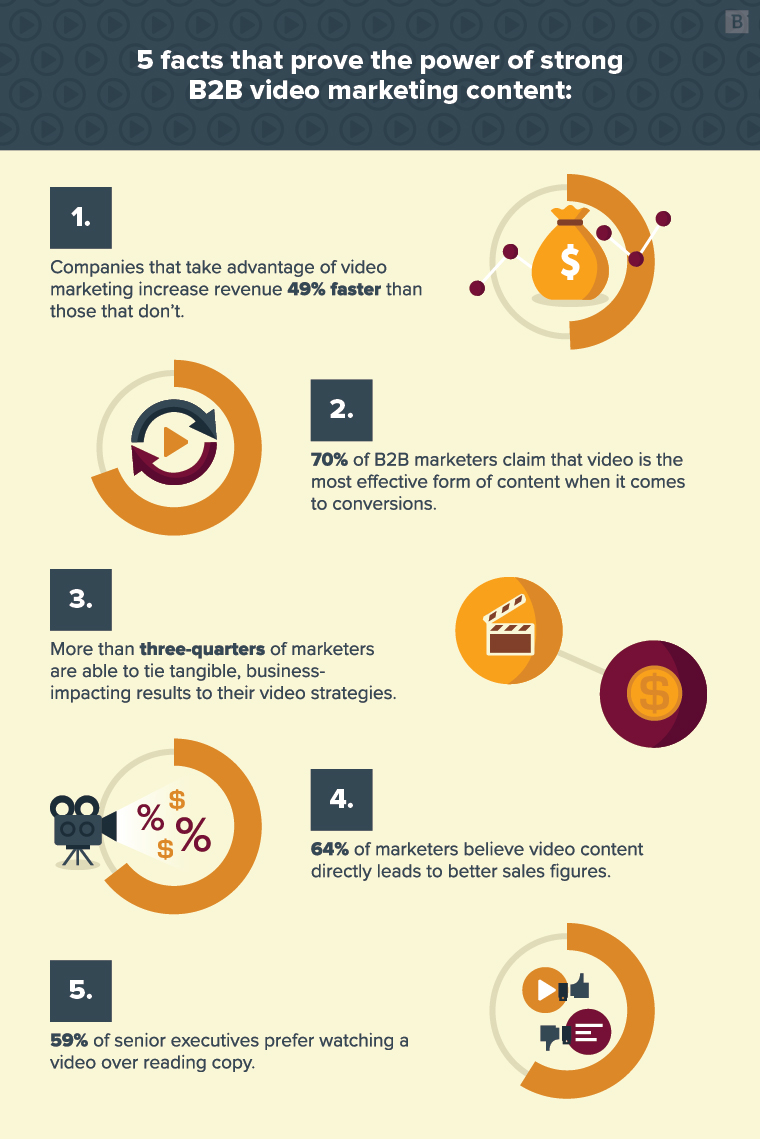 Thus, people who run B2B eCommerce website platforms should consider jumping on the bandwagon of video marketing. There's plenty of room for growth since the competition in business-to-business domains is not as strict as it is in B2C.
Although B2B business owners are challenged to produce emotional and relatable content, using the video medium to its best extent is possible. Take a look at the spot Slack released - it doesn't lack the qualities of an explainer, walking business owners through the basic feature of the platform. However, the writing and production managed to promote the tool in a playful and engaging way.
Takeaway: There's a market for B2B video content. To leverage upon it successfully, know your audience well. Don't focus on promoting the product as much as presenting your brand as a whole. Be witty and playful - having a distinct tone of voice will help B2B companies connect with customers not only on rational but on an emotional basis as well.
Ecommerce Video Trend: Silent Videos on the Rise
Autoplay is dominating the web now. Introduced initially by Facebook, they were later picked up by Youtube and Instagram. Turns out, people find watching videos with no sound on extremely convenient.
Marketing managers need to adapt to the tendency. Those that do get an impressive pay-off. Buzzfeed, for one, films silent, hyperlapse-based cooking videos with captions that generate over 500 million monthly views.
Takeaway: Silent videos are the new black on social media. To reach audiences successfully, they need to have captions, be short, easy to understand and contain valuable (or emotional) information. When releasing videos, add subtitles and make sure the visual is comprehensive even if there's no backing track.
Ecommerce Video Trend: Create More Engaging Content
As for now, there's hardly a viable market for VR, AR, and 360 videos. The network speed is too low to allow mobile users to watch such a video anywhere. However, the diffusion of 5G will likely turn things around. As our devices become more powerful and the Internet speed catches up, video content will evolve similarly to how Magento eCommerce development tools once did.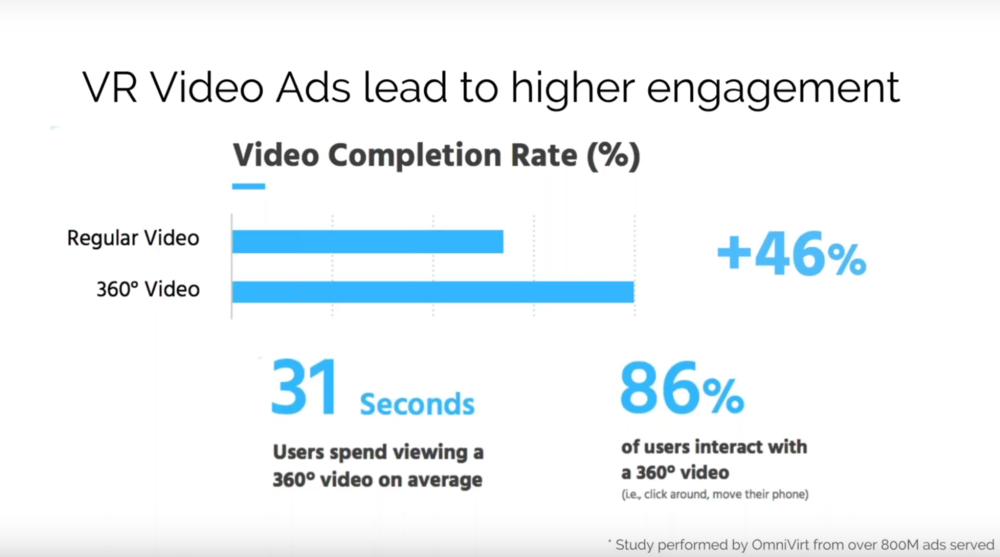 Immersive content should be creative and original as well, to get high exposure. Take inspiration from projects like Google Doodles that landed the company multiple social media mentions and a Grammy nomination.
Takeaway: To know that you are ready to film in VR, take your time to learn more about the peculiarities of production and hire experienced talent to create creative and affordable immersive videos. Before filming, test your 360-degree video concept. Producing immersive videos is expensive and time-consuming - make sure the idea you are working on is worth your time, budget, and effort.
Top 5 Video Marketing Tools
It's easier to produce, release, and promote videos when you use dedicated tools. There are platforms that facilitate and automate every asset of video marketing - brainstorming, scripting, production, post-production, release, and promotion. Here are the top 5 tools marketers rely on heavily.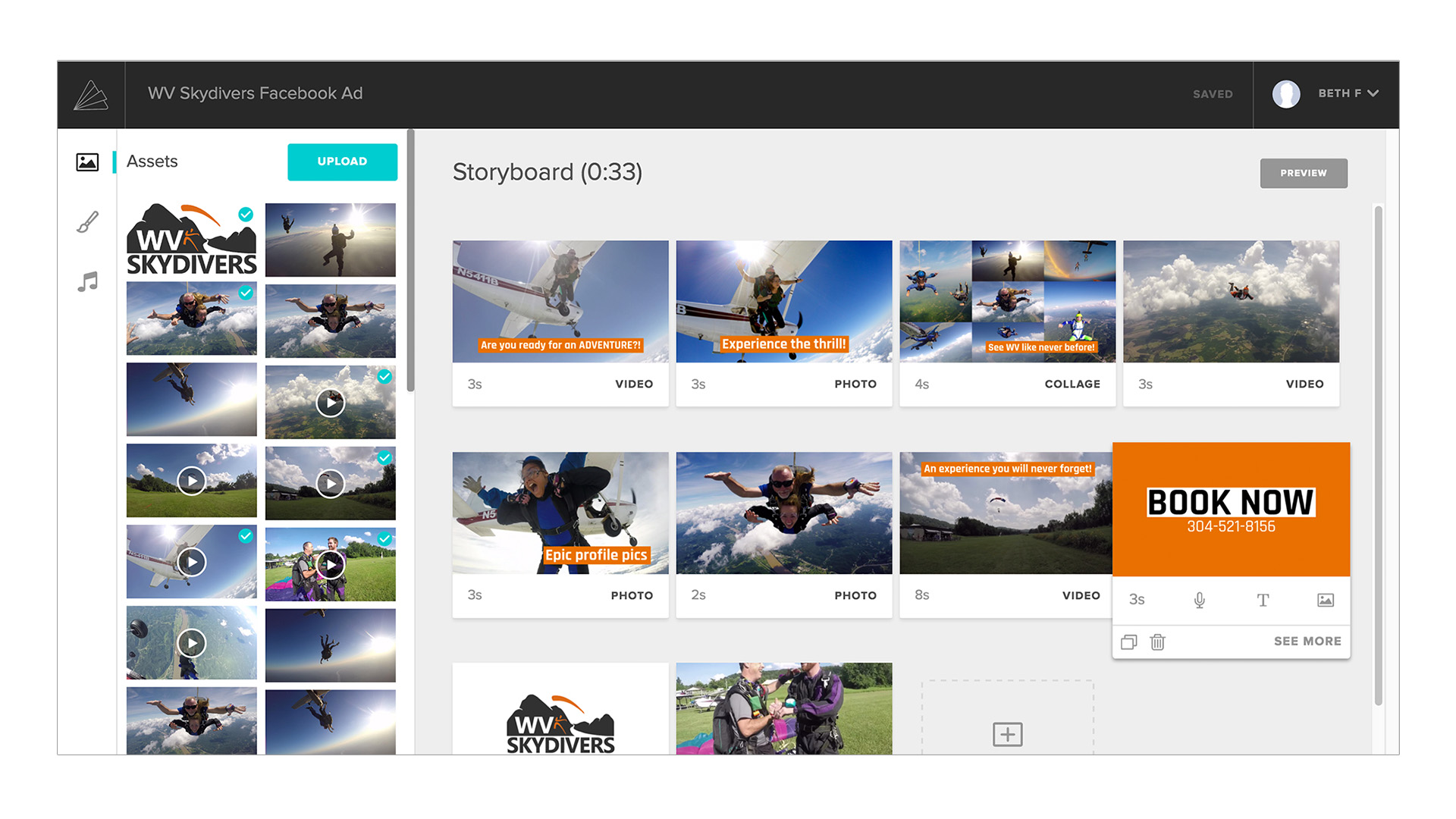 Animoto is a full video production suite that helps creators from all over the world produce entertaining, educational, and business-oriented video content.
Main features:
Over 50 built-in editable video templates
A lot of room for personalization - add custom fonts, colors, photos, and music to a video
Users can protect their videos as intellectual property by adding a brand-logo watermark to the footage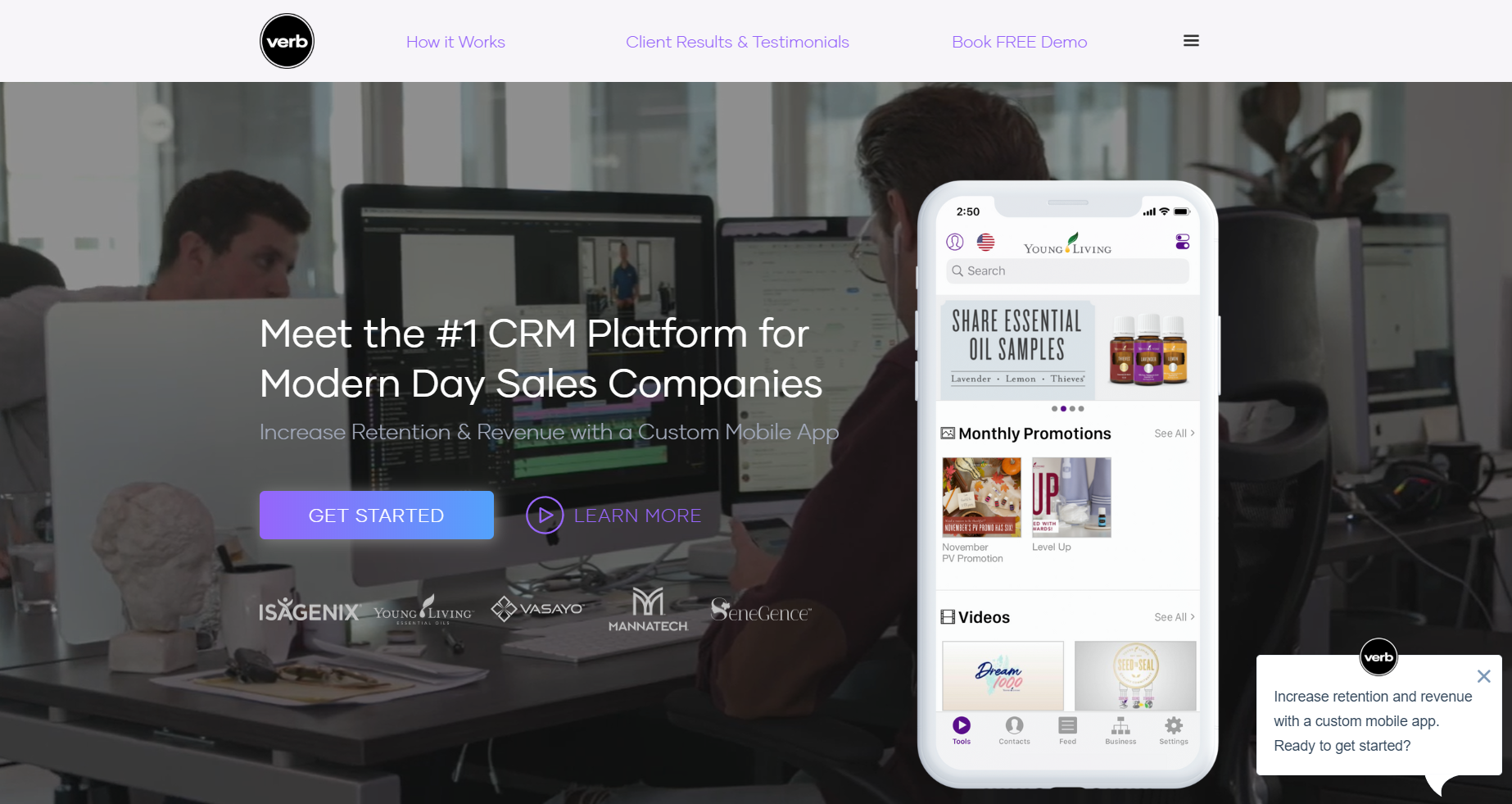 The platform offers video marketers promotion tools for distributing interactive videos. You will be able to track the progress of your marketing campaign and find out what types of content resonate with audiences on a deeper level.
Main features:
A built-in CRM for interactive video management
Dedicated platforms for creating educative and B2B content
A built-in space or live streaming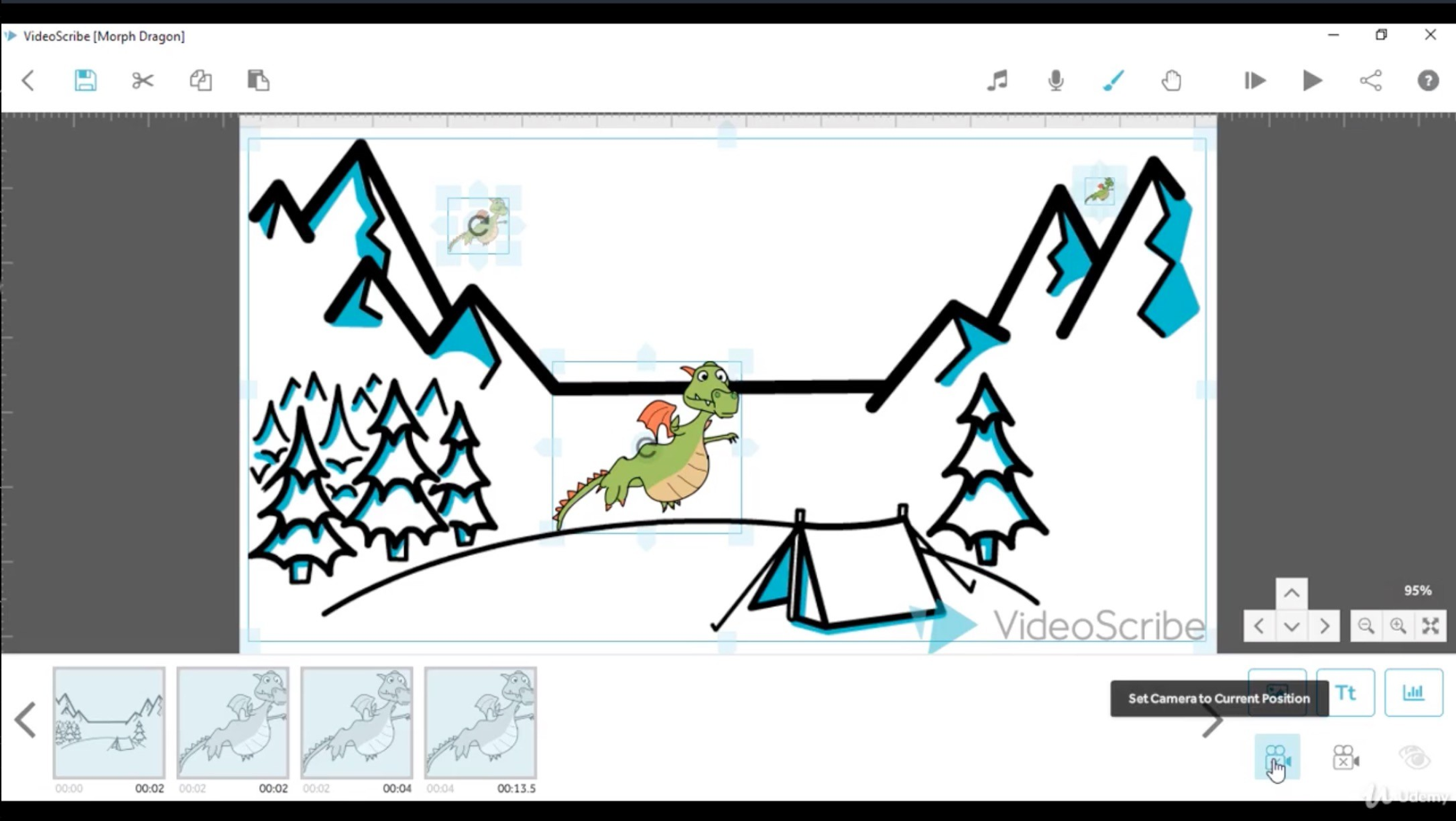 VideoScribe is an easy-to-use interactive ecommerce video maker. Here, people with no animation experience can create beautiful how-tos or explainer videos.
Main features:
Easy to use interface
Wide range of video templates
A free version
Advanced exporting options to ensure the video fits any social media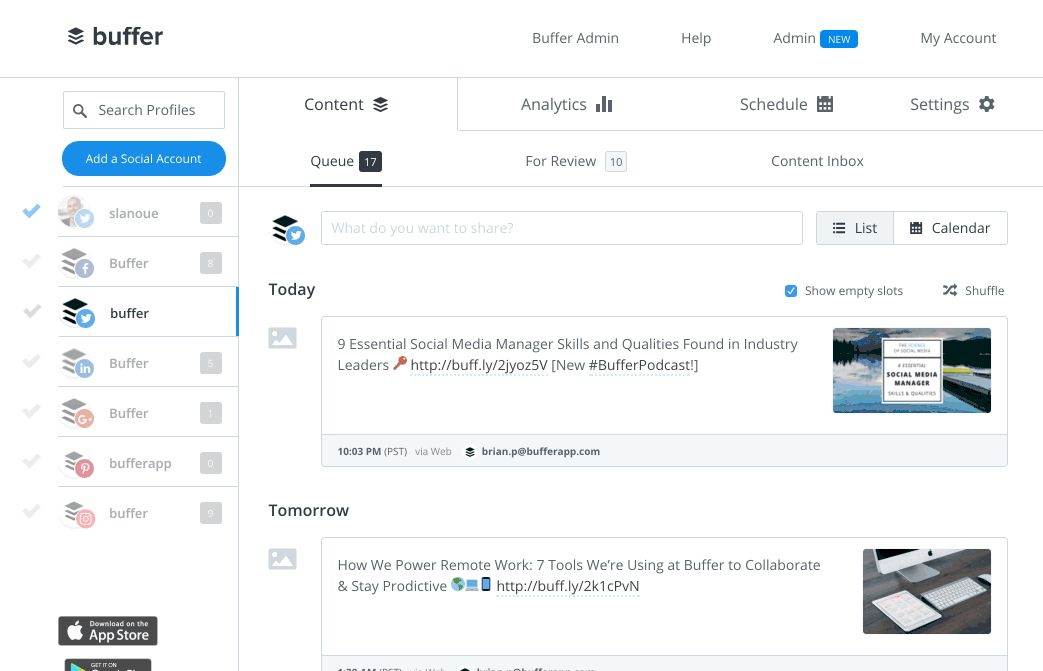 The platform reigns supreme in the social media management realm. It has a wide range of tools video marketers can benefit from - tracking video engagement, releasing content in batches, scheduling posts, etc.
Main features:
Tools for content planning
Analytics dashboards
Simultaneous posting
Scheduled posting
Collaborative management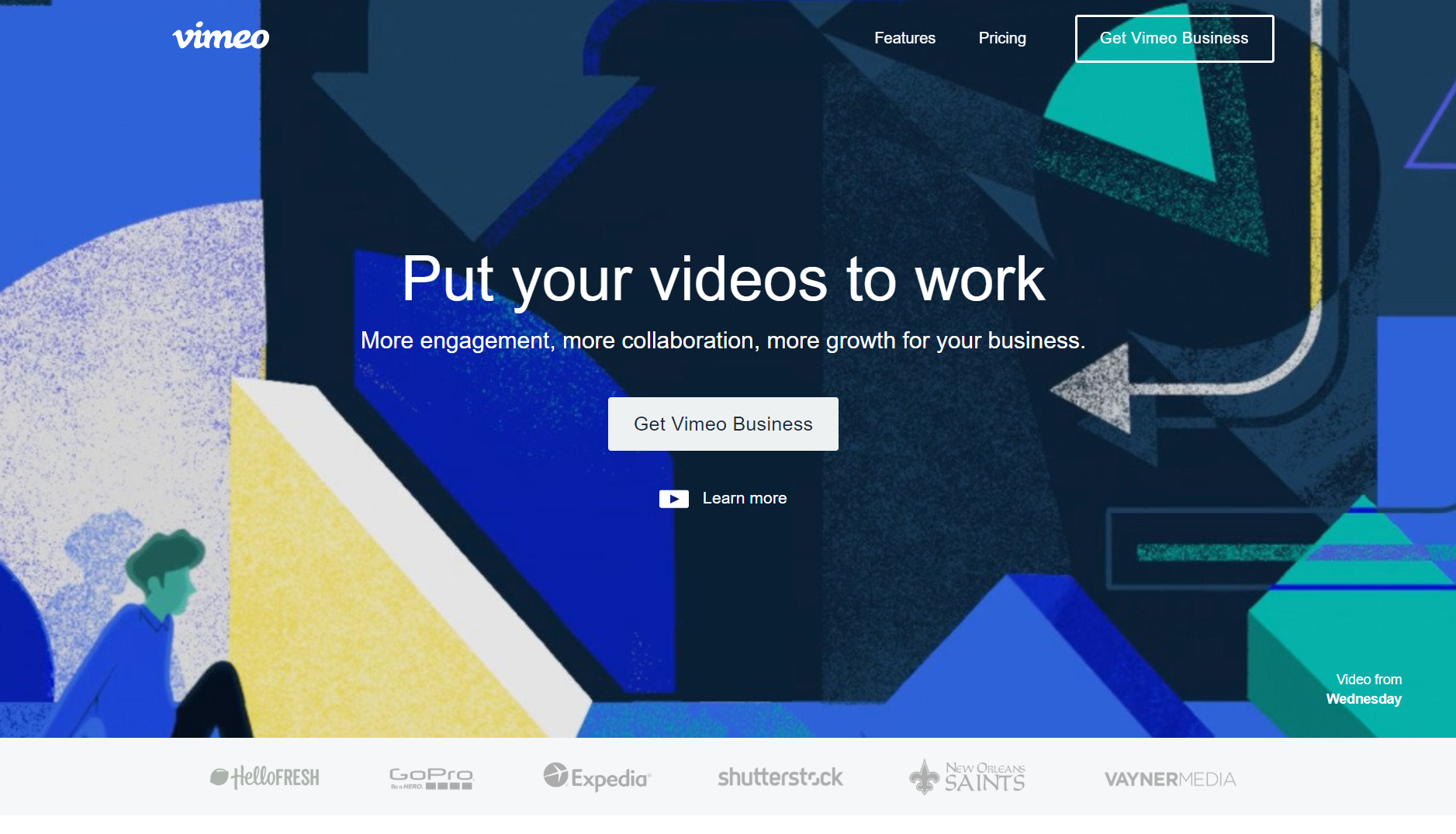 Vimeo Business allows marketing managers to create, edit, and release videos in a single place - you will be able to track the team's every action and ensure the eCommerce marketing strategy is completed according to plan. Also, thanks to advanced analytics dashboards, you will know exactly how much traction a given clip generates.
Main features:
No storage restriction
Advanced data access settings
Tools for publishing videos on Youtube, Facebook, Instagram, and other social media platforms
A suite for managing 360-degree videos
Conclusion
Video marketing is booming right now - in the next 5-7 years, videos will be a chief way for B2B and eCommerce development companies to find new customers. As a business manager, you need to make the most out of the trend and communicate with viewers efficiently.
Make sure to stay authentic to the company's values in the content you produce - this way, you will attract loyal followers.
Take advantage of new tools social media platforms offer - they help increase engagement and build an active community around the company. Adapt to users' habits - such as watching videos with no sound on - and make sure your content has captions.
Explore B2B video marketing trends - B2B video markets are still emerging, you have a good chance of making a mark. Using new technologies - such as 360-degree view and VR immersion also helps promote the company as an innovator.
By following these video marketing trends, you will be able to connect with prospective users efficiently and increase the company's conversion rates.
About the Author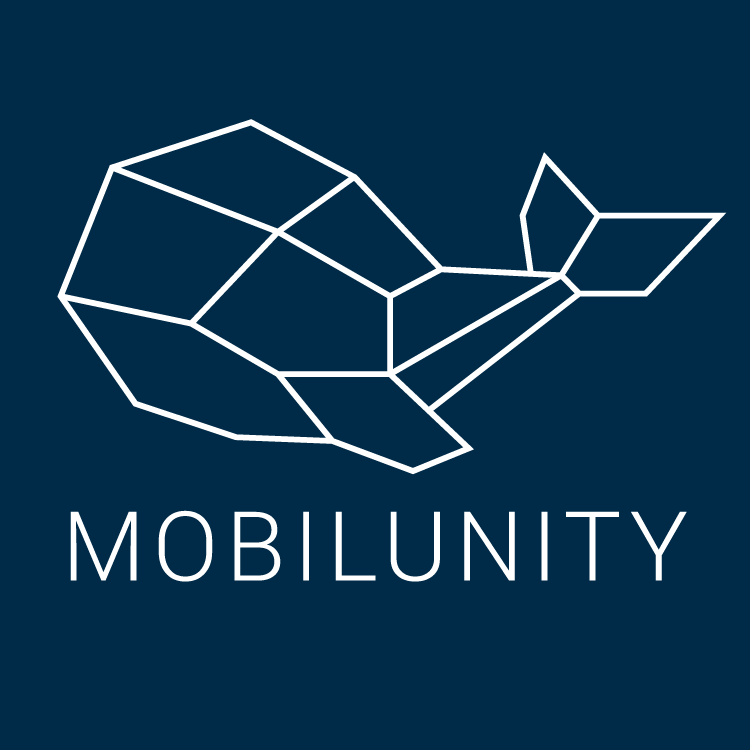 Anastasia Stefanuk is a passionate writer and Information Technology enthusiast. She works as a Content Manager at Mobilunity, a provider of dedicated development teams around the globe. Anastasia keeps abreast of the latest news in all areas of technology, Agile project management, and software product growth hacking, at the same time sharing her experience online to help tech startups and companies to be up-to-date.