3 Easy & Fun Instagram Story Contests to Increase Followers
So you have a rocking website and maybe even started a blog and social media channels to grow a loyal audience.
But maybe your engagement just isn't what it used to be or you're tired of hearing crickets each time you press "publish". If this is the case, it may mean it's time to consider other mediums to stay at the top of your audience's mind.
Growing your social media following can be challenging. But keeping your fans engaged? That's the real test for businesses trying to sell on social media.
Businesses that publish weak, uninspired content are hurting their bottom line. Their customers are losing interest, because the business is failing to deliver on social - all of which are key to enhancing the customer experience.
When people follow a page, they're expecting to be entertained. Businesses need to create content that is on-brand and delights their customers in unexpected ways.
One way to do this is by executing Instagram Story contests to reward your loyal fans.
Social media contests can be a fun, engaging way to connect with your fans while also getting valuable data.
Marketers can execute contests to discover an engaged segment of fans that they can use to create a custom audience for retargeting campaigns.
With the popularity of Instagram Stories, businesses are turning to the platform to connect and reward their fans with prizes and giveaways. Not only are more companies shifting to working in virtual teams, but customers are also turning to social media now more than ever…
Making it essential that you have a strategy to meet your audience where they are and reap the benefits.
Before we look at a few Instagram Story contest formats, let's examine why the platform is so effective for engaging fans.
---
Leveraging Instagram Stories to Engage Customers
Instagram Stories are becoming more popular by the day.
As of last year, Instagram Stories had 500 million daily active users (DAU) and was growing by 20% every six months.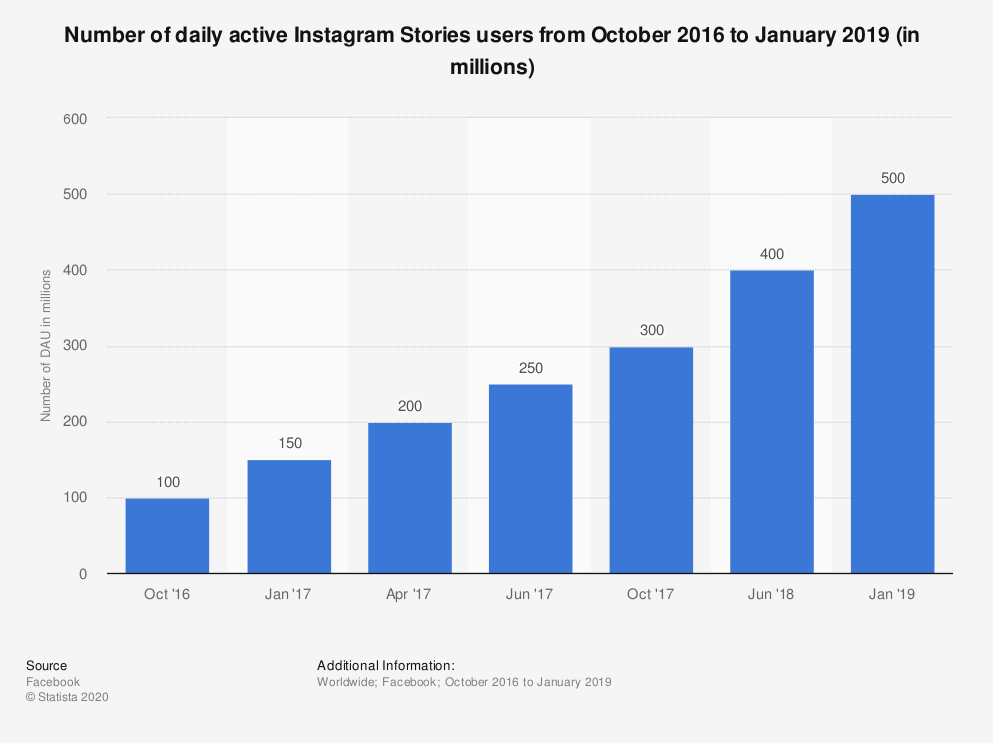 In addition, Instagram Stories bring a new level of customized content to Instagram.
Businesses can publish photos or videos to their story with tagged locations, hashtags, music, polls, forms, and other added features.
Business profiles that have more than 10,000 followers are able to add a link to their story. When a link is included, fans can swipe up to be taken to the website.
This was a feature that fans have wanted for years. Approximately 15% of fans have used the swipe up feature on a branded Instagram Story before.
On Instagram, you need to focus on producing high-quality, visual content. This can be intimidating for businesses with limited employees or resources.
Don't worry. There are plenty of low-cost video production agencies that can help you craft hours and hours of footage to use on Instagram:
It's essential to invest in high-quality content. It will drive your engagement and convert more customers.
In addition to video content, you can work with freelance designers to develop branding guidelines to follow on your story contests: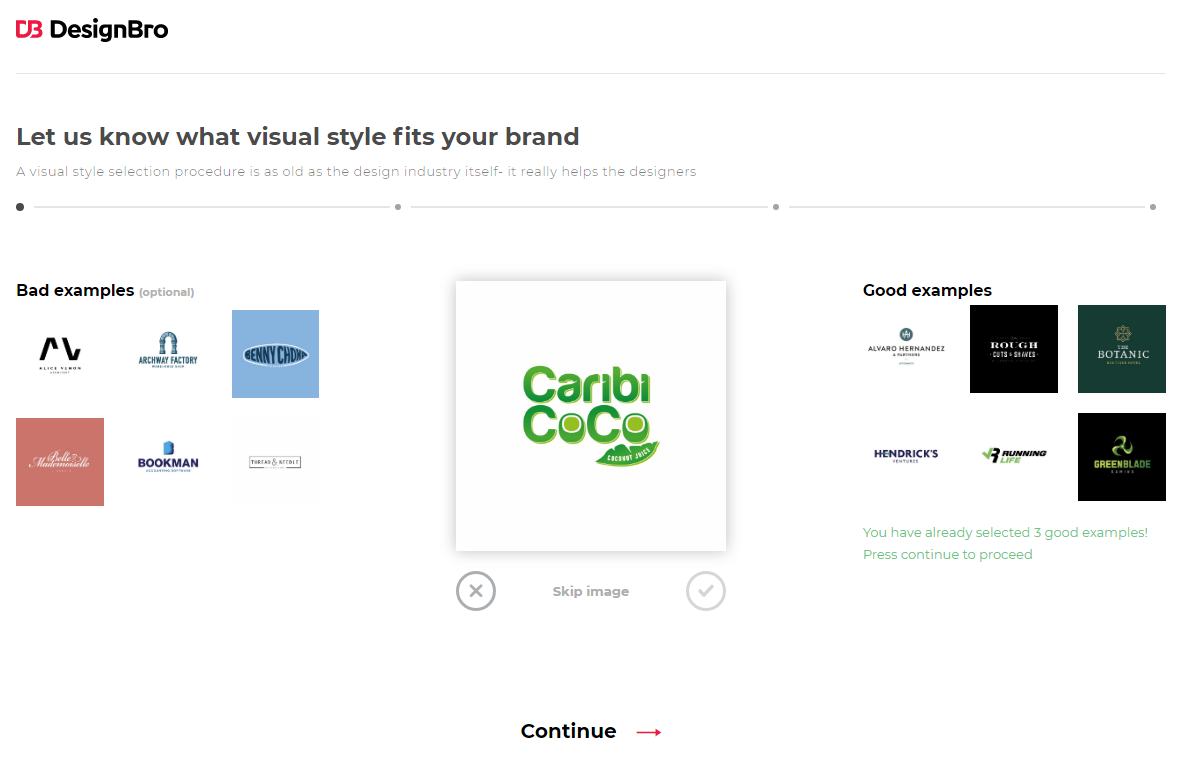 With such a large user base and so many features, it's no wonder businesses are turning to Instagram Stories to engage customers.
To get started, I highly suggest using an online whiteboard platform to brainstorm ideas (such as the ones shared below) and to brainstorm with your team.
Need some inspiration? Let's look at some of the types of contests businesses are launching on the platform.
1. Create a Simple Sweepstakes
Zoma, a mattress brand, launched their #SleeptoWin giveaway last year to showcase their product and engage their Instagram audience: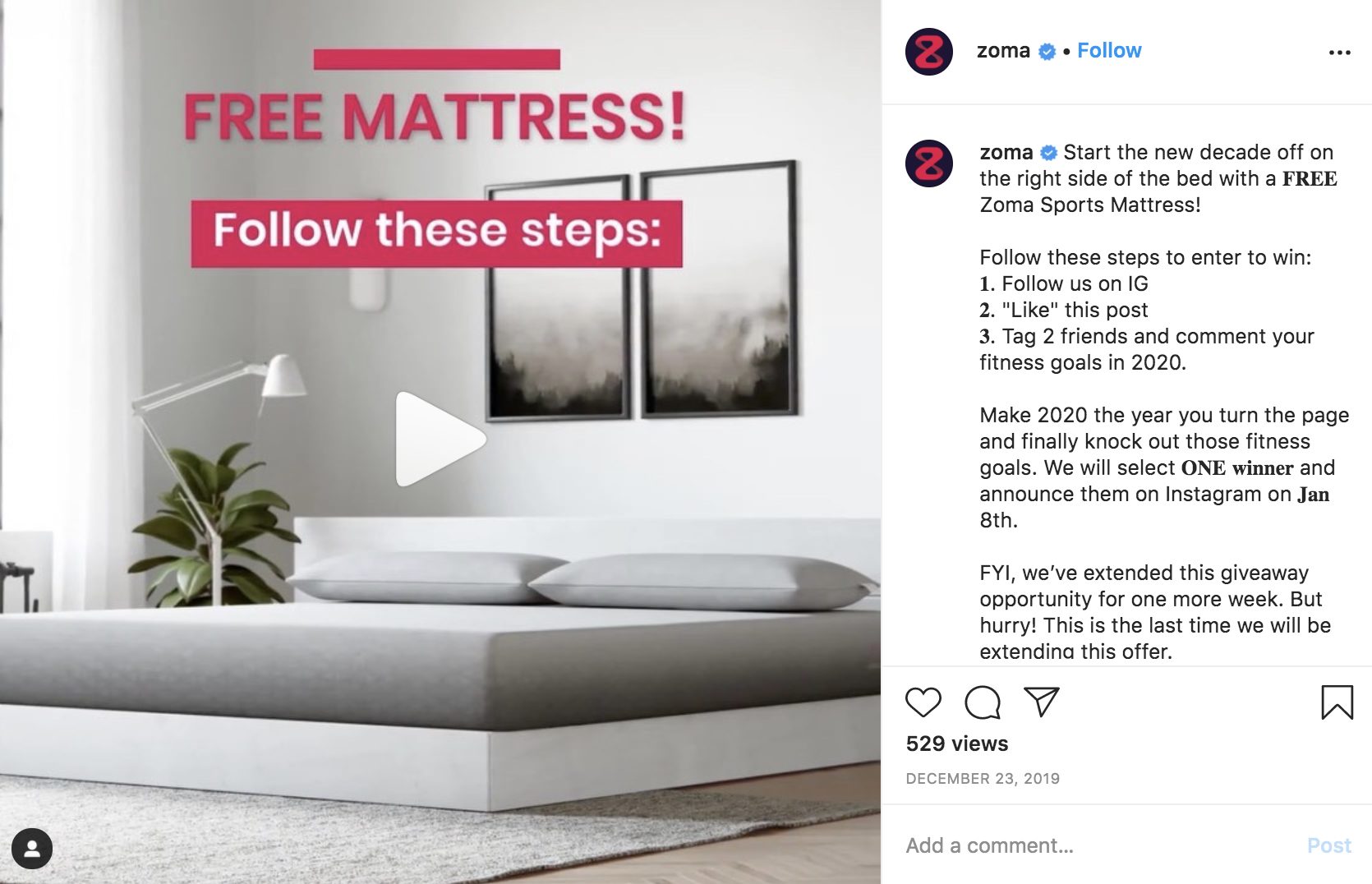 The contest invited fans to:
Follow their Instagram page
Like the post
Tag two friends and post their fitness goals
One winner would be selected to receive a free mattress. That's it! Because it's so simple, you're bound to get a lot of entrants.
You should know, though, that those three steps were picked strategically.
The reason for the first step of liking the page should be obvious. It helps grow the business' following and gives the company a chance to remarket to the customer.
Users were asked to "like" the post, because previously, user activity would appear in their followers' Discover tab. This has recently been changed, but liking the post will still drive business' engagement numbers and expose the post to more of their followers organically.
Finally, tagging two friends helps expose more target customers to the brand.
Zoma promoted the contest with a short video that showcased their product and had a text overlay explaining the contest instructions. They shared this in their post and story feed.
Short, quick social media videos like that one are easy to make even if you aren't an experienced videographer. There is plenty of video editing software that beginners can hack their way through to produce simple social video assets.
The video promotion on Instagram was only one aspect of the digital campaign, though. The #SleeptoWin campaign leveraged social media influencers and existing customers to share testimonials and their experiences with the product.
This content was shared on the company's Instagram Story feed to promote the contest and the Zoma brand. Those Stories are now saved on the Zoma Instagram's featured stories section, so users can access them at any time.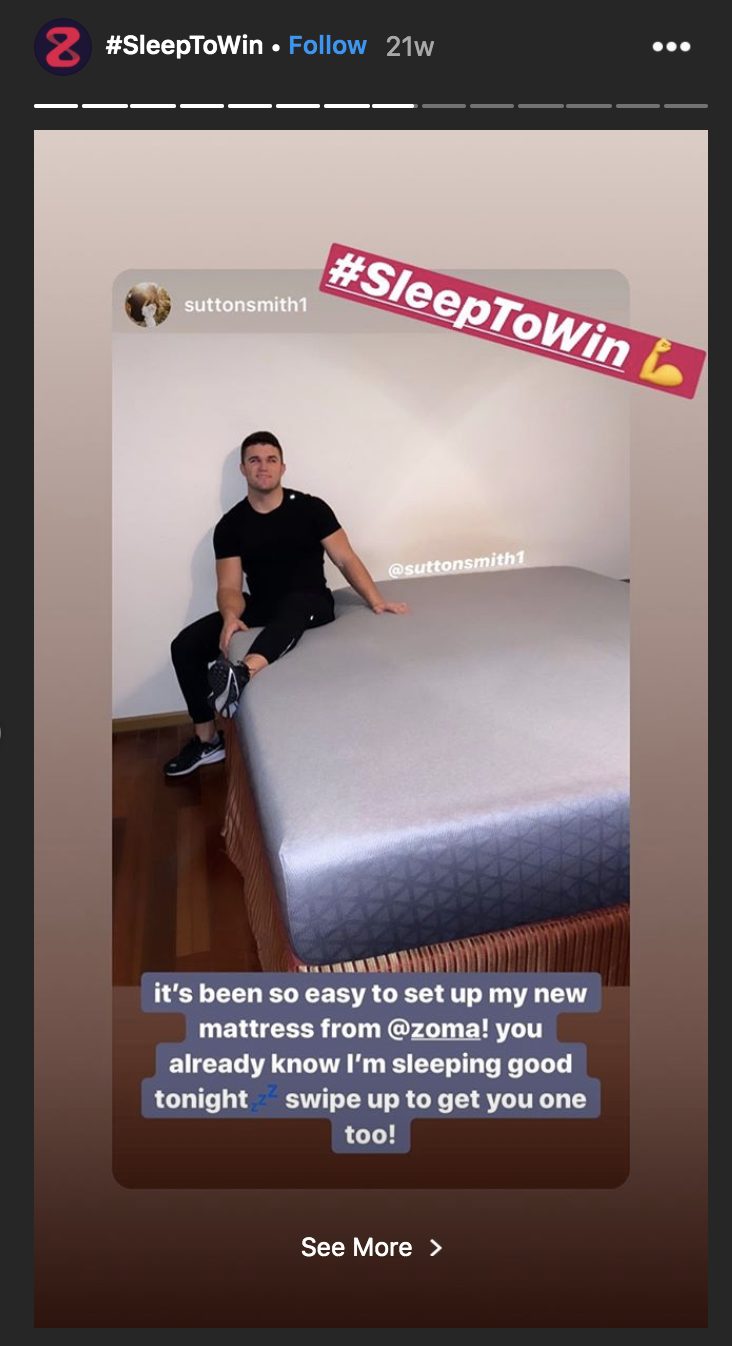 Collectively, Zoma's #SleeptoWin campaign showcased their products' best features, excited their loyal followers, and compiled a list of eager fans that want to try the mattress.
You can even run a similar campaign across your other platforms as well such as Facebook and Twitter. If you decide to go that route, there are plenty of tools to manage your various social networks under one roof.
Need help with your next Instagram contest?
Book a free call to learn how our team of contest experts can help you create high converting Instagram contests today.
2. User-Generated Content Giveaways
Perhaps you want to have your customers do more than add a comment in exchange for the chance to win a free product.
That's where a user-generated content giveaway comes into play. In this style of giveaway, brands ask fans to create a video or tag them in a photo of them using their product.
Fans need to be creative to publish the best content that will stand out from competitors. This provides the company with a wealth of user-generated content that they can use in various other marketing campaigns.
To encourage your fans to post user-generated content, add the instructions and contest hashtag to your Instagram bio — just like Gili Sports did.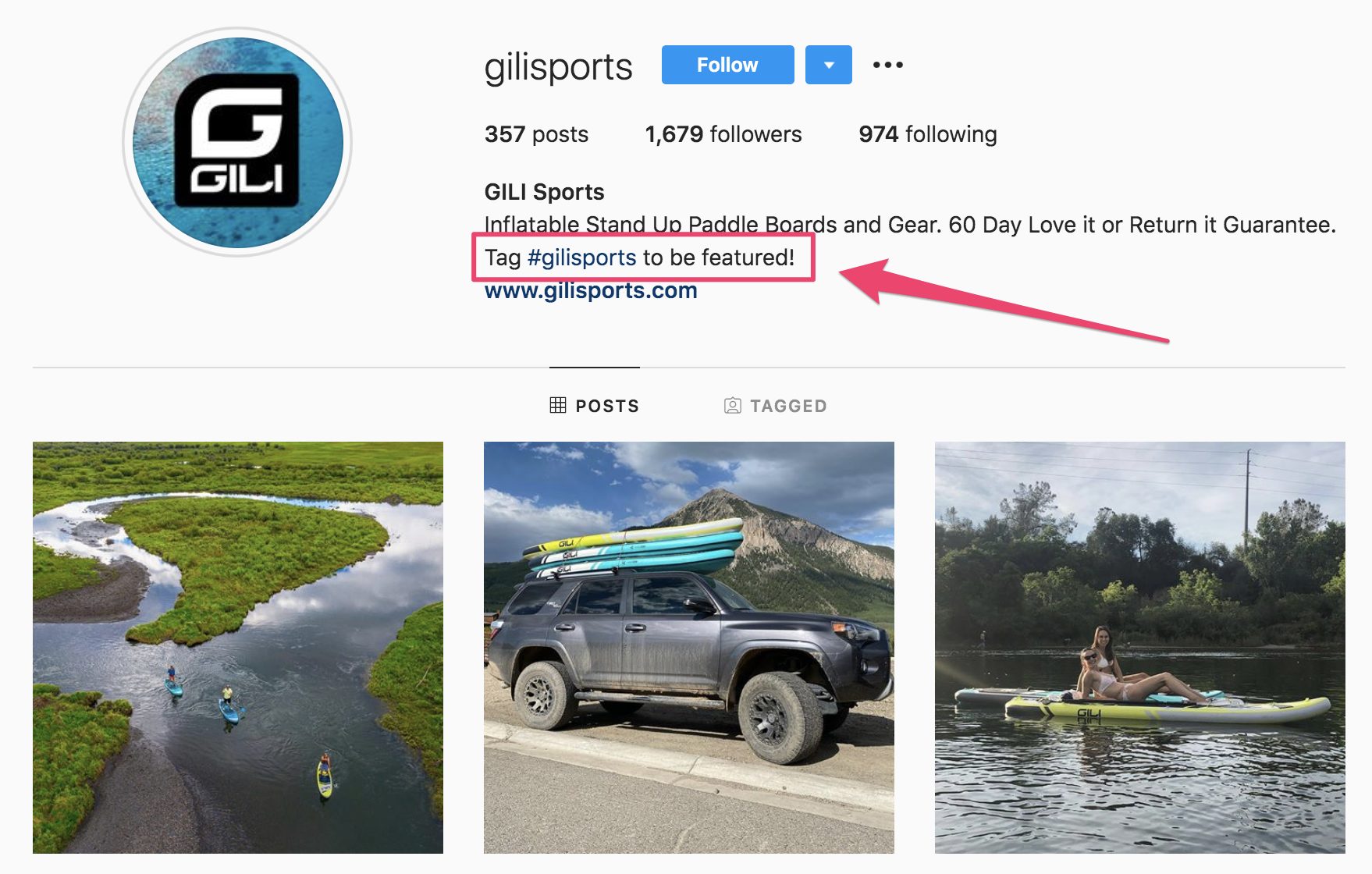 There are various hashtag generator tools you can use to help come up with unique hashtags for your brand, if you haven't established any already.
Then, when your fans share their content, you can add it to your story and amplify it in your story.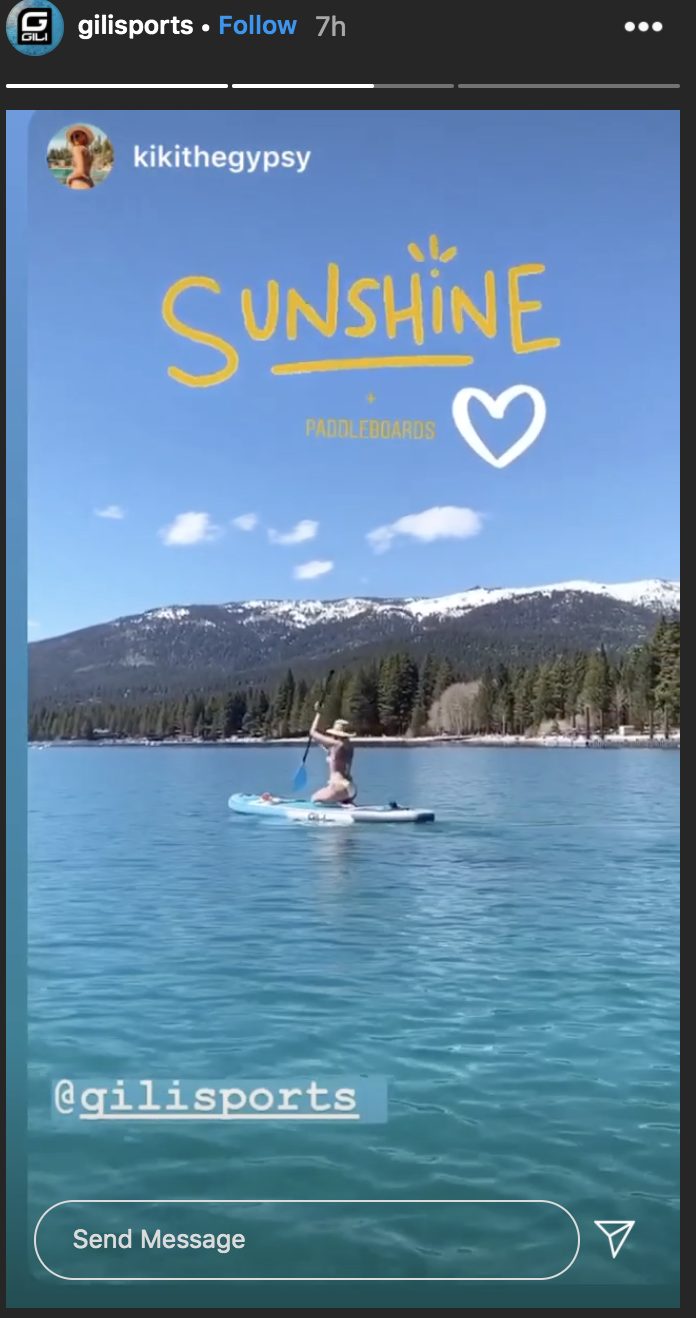 Depending on what is required to be in the photo or video to enter the contest, this can be a great opportunity to encourage fans to show how they would use your product in its natural environment.
User-generated content will connect with other customers in ways that company-owned product videos can't. Their unbiased reviews and passion for your product will directly impact your company.
To get as many potential customers participating in the contest as possible, enlist the help of influencers that align with your brand.
By having them participate in the contest, it will expose the campaign to their followers, while growing brand awareness for your company as well.
3. Form Fill Contests
Instagram continuously adds new features that businesses can include in their stories. One useful feature is the questions form that businesses can add to photos and videos.
With the questions form, businesses can ask a specific question or write a statement in the box.
Fans can respond directly to the form that appears in the story. The business will be able to see the responses. If you're worried about who is going to respond to those responses to provide an even better experience, try incorporating a chatbot tool to automate your responses.
With a form on your story, Instagram can essentially function as a landing page designed for data collection.
All fans need to do to enter is add text to the form on your story, and Instagram will provide you with all the responses. Then, you can share the ones you like and select a winner.
In the example below, the followers who correctly guessed the location of the brands next pop-up store won a prize.
To enter, all they had to do was add their guess into the question box on the story.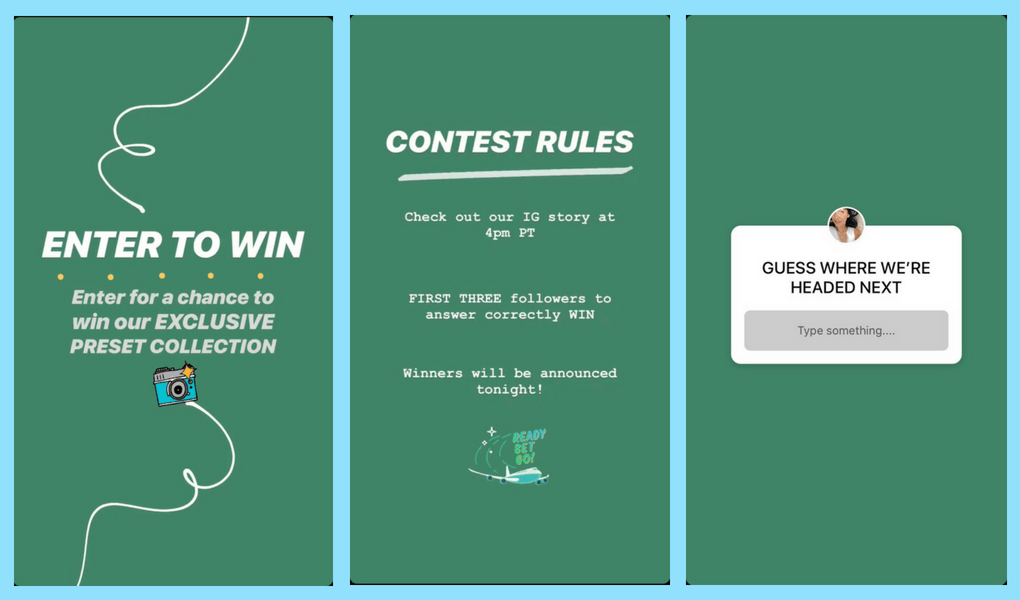 The brand could sort through the guesses and customize the winning one with a background photo and text before publishing it to their feed.
Just be sure to use a spelling or grammar tool like Grammarly so that your content makes sense and is easy to read by your audience. Otherwise, good luck getting engagement when no one understands the message you're trying to get across!
Conclusion
When businesses focus on growing their fan bases, sometimes engaging fans falls to the wayside.
Instagram Stories are a simple and effective way for businesses to publish engaging content that their customers want to see.
There's so many features built into Instagram Stories, which makes the platform ripe for contests. Three of the most popular formats are simple sweepstakes, user-generated content giveaways, and form fill contests.
By promoting contests in your Instagram Stories, you'll delight existing fans while bringing a whole new segment of fans to your page.
About the Author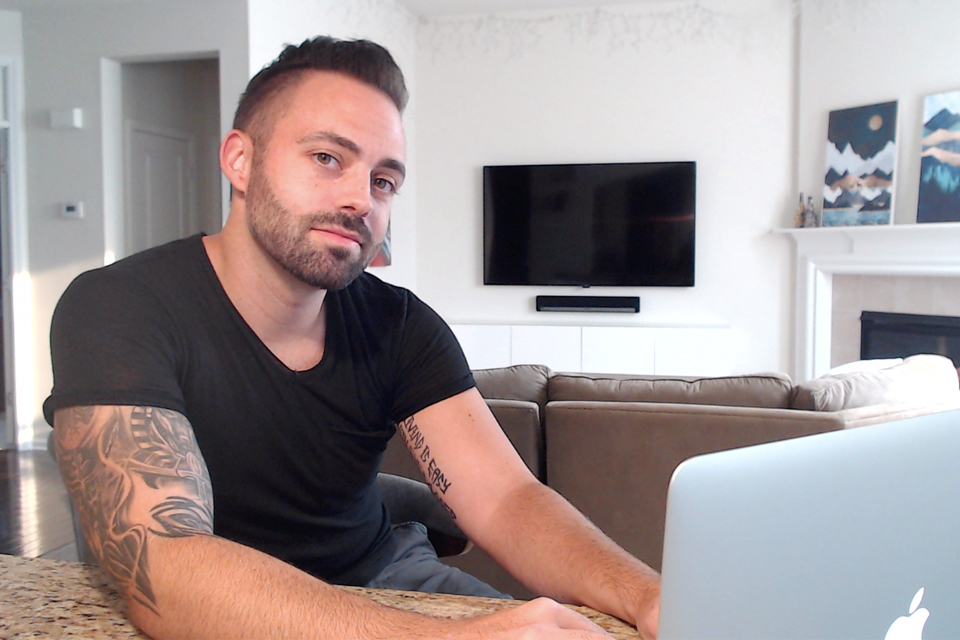 With over 500,000 monthly readers, Adam Enfroy's mission is to teach the next generation of online entrepreneurs how to scale their influence at startup speed.