8 Marketing Techniques That Generate Credibility For Your Small Business
Being a small business owner is certainly an adventurous and glorious ride, but it's also a path fraught with difficulties. Hardly a day goes by when some sort of obstacle doesn't need to be overcome. And, being a small business without the marketing and operational budget of a big company has its unique challenges.
Building trust and credibility is a specific challenge that new businesses will especially be faced with. So, in this post, we'll try to answer the "how can you inspire a first-time visitor to convert" question by examining eight different marketing techniques you can deploy.
Let's dive right in.

1. Publish Meaningful Content in Your Blog
You've heard this one many times before. Blogging for business has been popular for a very long while. However, what you should be doing is so much more than the mere "publish some blog posts regularly, and you'll get noticed" tactic.
To inspire trust (and rank better in search engines), you need to write about topics that:
are relevant to your audience
provide real value, actionable advice, and credible information
speak to your audience and their specific pain points
For instance: writing a post about pancakes if you are in the shoe business will not help you at all. Writing a very poor post on choosing the right sole for your type of feet won't be helpful either.
A brand that does blog posts well is Ahrefs. In this post on building a go-to-market (GTM) strategy, they are helpful, insightful, and detailed. Naturally, the topic is something that interests their huge audience.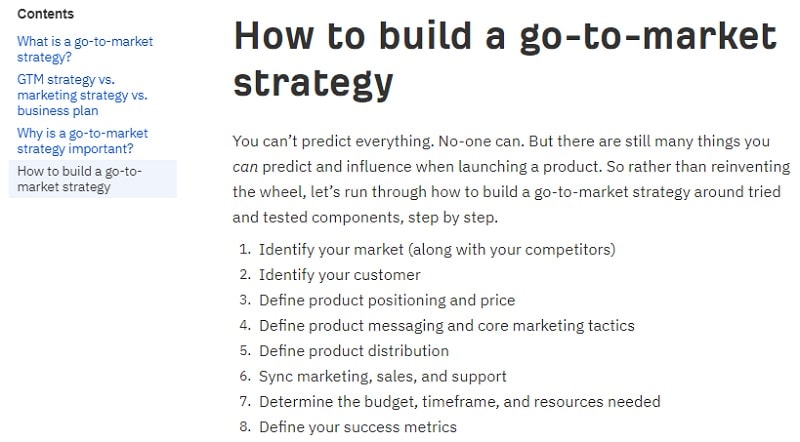 2. Make Reasonable Promises
Customers will likely not trust a brand that makes all kinds of wild promises and claims to be able to solve complex issues in one fell swoop. The more salesy you sound, the less trustworthy you're likely to be.
When you do make promises, make sure you can live up to them. Or, better yet, refrain from making any promises at all. Rather, be completely honest when explaining what your product or service can do and who it is best for. Customers will appreciate your candor much more than any flashy promise you might fail to keep.
For example, Somnifix has done a great job of describing its product in very believable terms.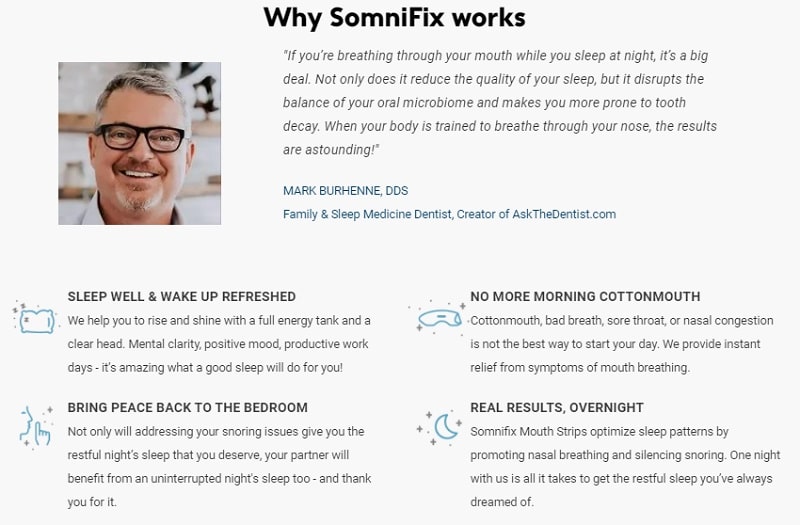 Yes, they use some power words, but they also don't make any wild promises. They describe what the product does – as simple as that. They've also provided quotes from doctors to underline their key points, but they still use simple terms and no flashy language.
3. Tell Your Brand's Story
There have never been as many small businesses as there are today. In this sea of similar brands, it can be very hard to choose who to do business with.
More often than not, customers will choose to work with businesses that feel more like people and less like corporations. These are brands they can see themselves in, that share a similar belief system and ethos, and that have taken the time to show their human side.
By telling your brand story, you won't just share some of your journey with your audience. It's how you can make yourself more relatable and even inspire trust. You'll no longer be just a brand looking for a conversion. You will become a company where people just like your audience are working, trying to make a living and grow the business they love.
How you choose to tell your story will depend on the kind of brand you are. Mannequin Mall has done so with both a short video and a letter from its founder. They tell you what the brand is all about and how it has come to be where it is today.
You can create a timeline, write a very short letter, or tell it like a fairytale. Get creative and do whatever feels most natural.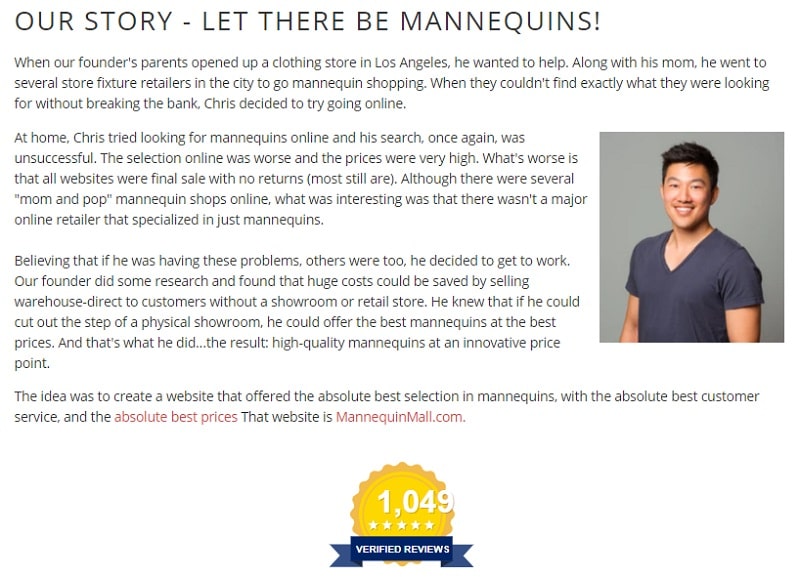 4. Publish Guest Posts on Reputable Platforms
Guest posting is a great way to share your knowledge and experience through others. Think of each guest post as a recommendation. The blog on which you publish your post likes what you are doing and is recommending you to their audience.
The key is to only choose reputable platforms. In other words, choose blogs that:
are run by real people
have an engaged and active audience
don't run just anybody's guest post
care about the quality of the content they post
Forbes.com is one of several high-profile content-driven domains that offer guest posting opportunities for niche thought-leaders.
As with many of these content platforms, Forbes offers contributors an attractive byline and author bio on the page. This is a tremendously effective way of generating credibility by association.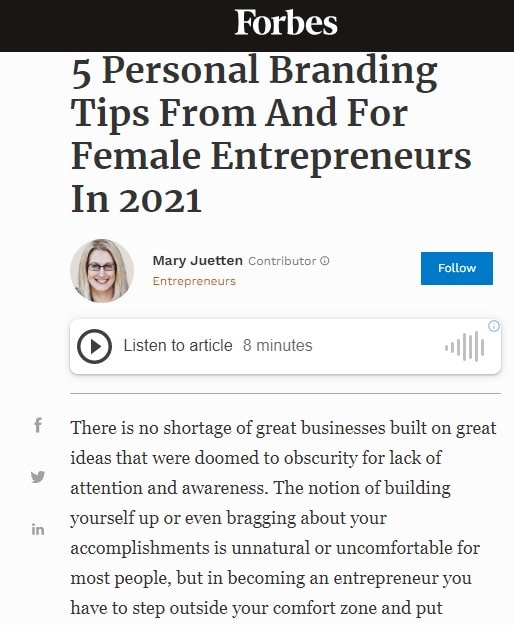 5. Use User-Generated Content
User-generated content can take any form. It can be a review, a photo, or a testimonial. Whatever the format, you will certainly inspire some trust by using it on your website.
The magic of user-generated content lies in the fact that it's certifiably genuine. This is no longer you, the brand, trying to sell your products or services. These are your customers telling it as is.
User-generated content is inherently more credible, as the people who are creating it don't have an ax to grind. They are merely offering an opinion. You will always have an agenda, but your clients won't, which makes their words more trustworthy than your own.
You can use user-generated content in a variety of ways, from publishing reviews to using the photos snapped by your audience on your social media. Gili Sports combines the two and features user reviews alongside images of the same users using their products. Now, this makes for a killer marketing combination!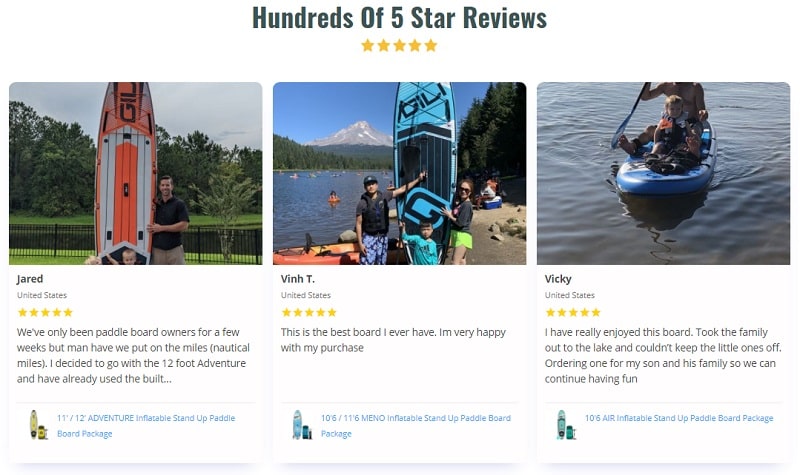 6. Publish Reviews and Testimonials
Try to feature reviews and testimonials across all of your pages. For instance, you could feature a couple of them on your homepage and then also have some on every product or service page. Hearing from your previous customers will significantly impact a new visitor's conversion decision.
You should also make it a point to ask every client for a review. Send them a follow-up email after they've received their product or after your service has been completed. It will only take up a couple of minutes of their time, but you can benefit from their words for a long time to come.
Upflow, for example, uses testimonials well. They feature an image of the client leaving the review, making it that much more personal and that much more credible.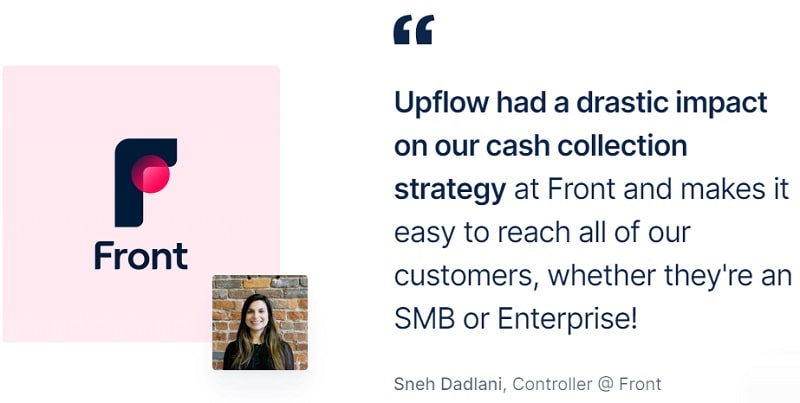 7. Publish Customer Stories
There's another way to use user-generated content, in essence, and that is to publish customer success stories or case studies. By sharing their experiences with your product or service, you will showcase the kinds of results that can be expected.
These real-life examples always speak volumes more than mere marketing copy, as they are verifiable and rely on concrete facts. You're no longer talking in general terms – you are now very specific and can show actual proof.
Case studies can be written in a very simple format. Start by outlining the customer's pain points before they started doing business with you, and then go into detail about the results. You can add a part in the middle detailing the process itself or the key part of solving the problem.
Nerd Fitness is a great example, and they feature plenty of customer stories. They work in an industry that has a clear before and after, but you don't have to be as visual. All you need to do is explain the impact you, as a business, have been responsible for.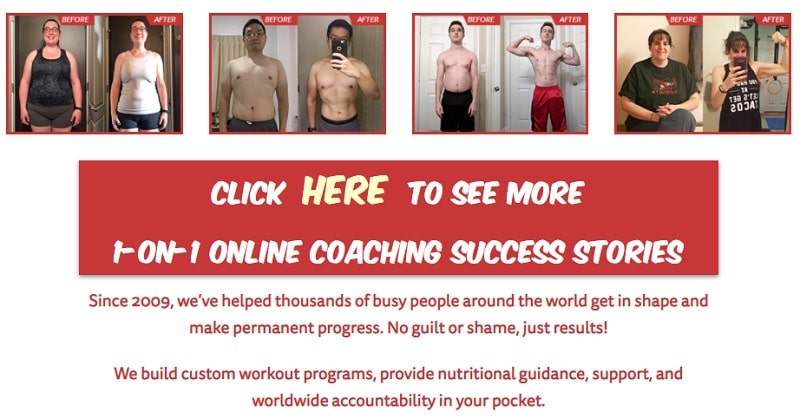 8. Be Easy to Get Hold of
Finally, you also want to make sure your clients and customers can easily reach you whenever they need to. Having various communication channels available is also super important. Some people will prefer sending an email, while others will want to chat with a live agent.
Ideally, you want to designate specific contact for different types of questions. For example, you can have one set of contacts for complaints, one for general questions, and one for specific questions about a certain product or service.
You'll also need to make sure all of these channels are easy to spot. For example, Homestead Supplier features their contact form, phone number, live chat, email, and physical address very clearly, and they also have a dedicated contact page. That way, they cover all their bases and ensure clients can get hold of them at all times.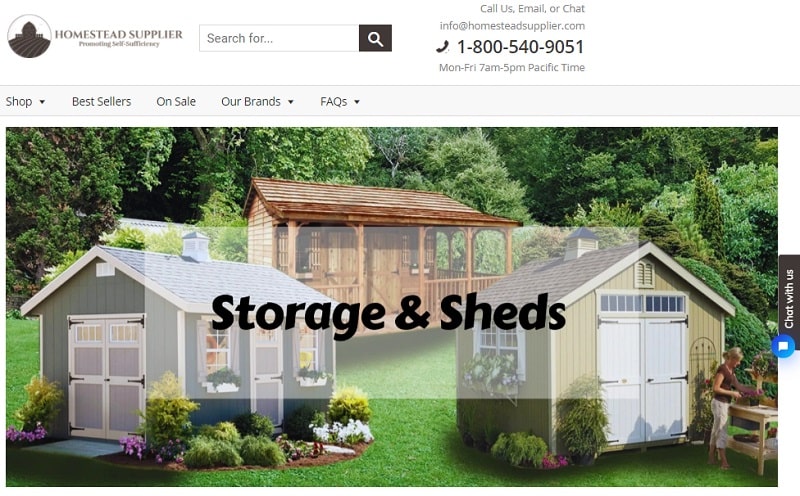 Related Content
Final Thoughts
While all of the marketing techniques we've outlined will help you inspire trust and generate some credibility with your first-time customers, you don't need to use all of them.
Consider your audience and your marketing budget and resources, and then determine the most impactful approach.
You have the option to use any combination of the following approaches to create credibility:
Improving the quality of the content you publish on your website's blog.
Managing your visitors' expectations with believable sales copy.
Humanizing your brand with a relatable story.
Associating your company with reputable brands via guest posts.
Providing social proof using guests posts and testimonials.
Showcasing the success you've helped your customers achieve.
Being available for customers who want to interact with you.
Choose the techniques that will yield the quickest results. With time, as you generate more business, you will be able to invest in more of them and grow your business even further.
---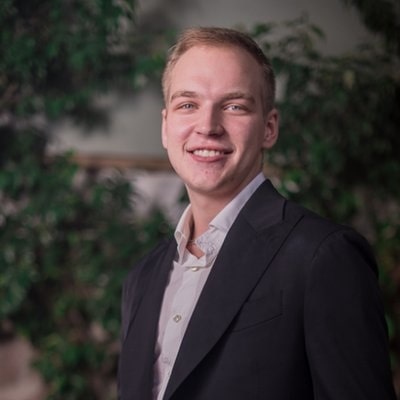 Written by our guest writer Karl Kangur
Karl Kangur is a serial entrepreneur. He founded his first online business as a teenager. And loves to deliver amazing results to his clients. He is also a competitive bodybuilder, against the warnings of his doctor.