7 Real-Life & Useful Productivity Hacks for Online Small Businesses
In a world where everything is fast-paced, it's important to be on top of your game. You have emails to send, meetings to attend, and the last thing you need is to leave your to-do list bigger than when you saw it this morning.
It all boils down to productivity.
If you're not productive, you're just busying yourself with an endless task list that seems never to end. But with the right apps, tools, and tips, you can actually finish the day with a job well done, and a sticky note with tasks ultimately struck off.
Today I'll be showing you seven real-life and useful productivity hacks and tools for small business owners.
---
Productivity Hack #1: Use a Time Management App
How many times have you been working on a project to see the time past by and half the day is done. If you're not too careful in timing a task, you could mismanage your time tremendously. People often underestimate the amount of time needed to implement projects, especially when they're not familiar with the work that needs to be done.
When you can master how long a task takes, you can plan your day more effectively by blocking out times, adding buffers, and providing reasonable deadlines to clients.
To help, you can use a time management app like Toggl. This is a personal favorite of mine, allows you to track time spent on tasks and manually add entries. Keep your entries organized by team, client, project, or tag. Add notes to the description so you can recall what you were doing at a later date.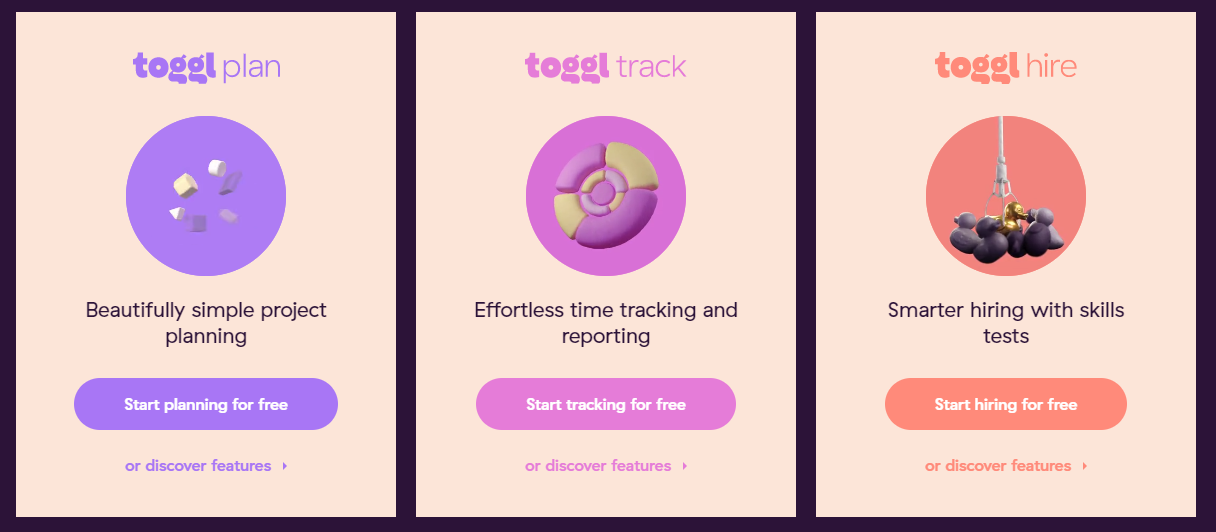 Productivity Hack #2: Pick a Spot to Only Do Work
Like it or not, where your work affects how productive you are for the day. Science Direct found that employees who are more satisfied with the physical environment are more likely to produce better work outcomes. This applies to freelancers, entrepreneurs, and remote workers.
SO it's important to pick a spot or section in your home or office that's dedicated to making you even more productive. For example:
Don't eat your lunch at your desk.
Don't sleep where you work.
Don't take your break at your desk.
You want to ensure that it's dedicated to getting work done and nothing else, so when you sit down at your desk or cubicle, you're fully focused.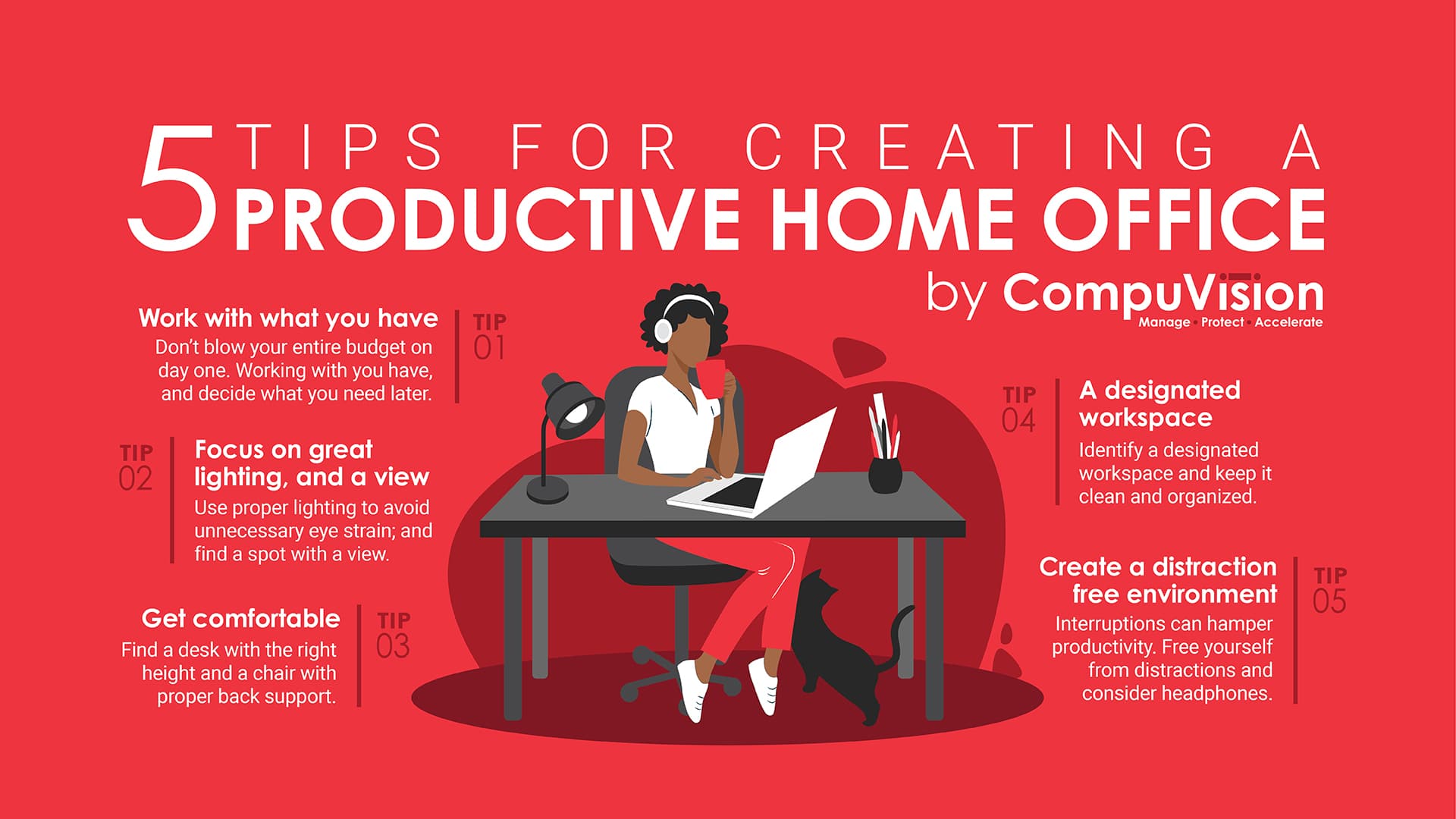 When you are picking a spot to work or making sure your office space is doing more good than harm, go over these helpful tips:
If you work from home, pick a room or your spot for your workspace. It should be free from clutter, close to a plus for your laptop/charger, and looks appropriate for an impromptu video call (if you have a meeting).

Close the door to keep business in and distractions out so you can keep focused and manage your time perfectly.
Productivity Hack #3: Organize Your Task to Get Things Done
Organize your task with the biggest or significant task on top of the list. Recent research by Maryam Kouchaki, suggests that people gravitate toward simpler tasks when struggling with a heavy workload.
"However, they find that the strategy doesn't pay off in the long run. Short term, the person could feel satisfied, less anxious," Kouchaki said. But avoiding demanding tasks indefinitely also cuts off opportunities to learn and improve one's skills.
This is why we often find ourselves procrastinating or filling up our day with smaller tasks that don't help us meet the bigger goals.
By handling the hardest task first thing in the morning, you build momentum as you've overcome the biggest hurdle of the day.
To help with your task, it's always best to list them out in front of you. Try using Google Task. It comes with all Google accounts, and it's easy and free to use. You can also integrate it with "Full Screen for Google Task."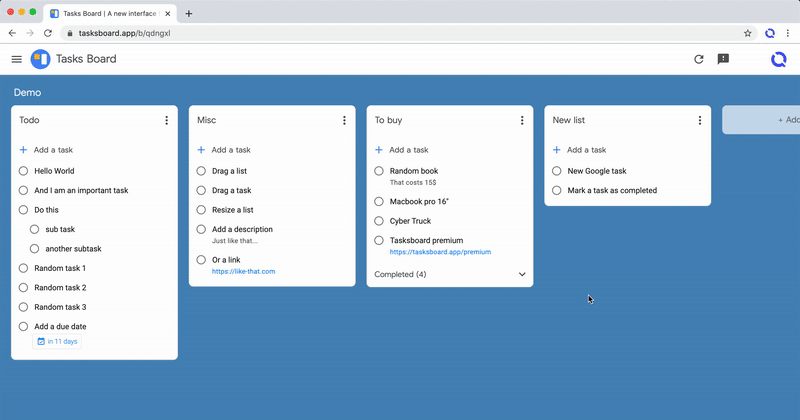 Productivity Hack #4: Schedule Your Social Media in Advanced
Scheduling your social media in advance saves you the trouble of being glued to your phone, which can hinder your productivity.
We live in an age where social media is a key component to any brand's online success, whether you're in marketing, an entrepreneur, and especially if you're a social media manager!
Most people make the mistake of neglecting their social media presence due to their heavy workload, but once they're back on social media, they have to start over from scratch because their engagement would have been greatly affected.
You can use social media scheduling tools like Buffer to manage your social media content by scheduling and publishing posts on all your social media accounts, from Facebook to Linkedin.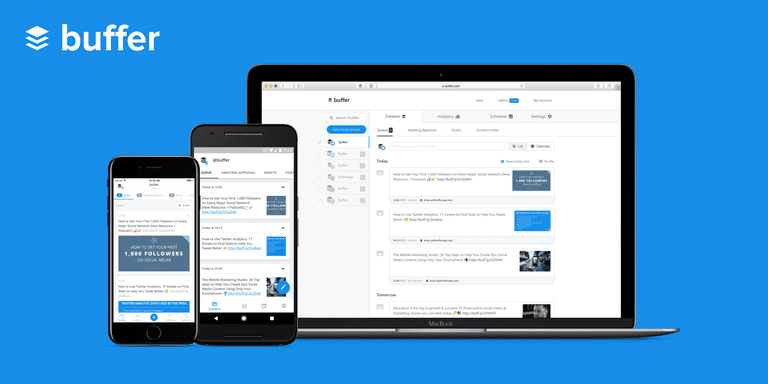 Here are some more helpful tips and guides on how to master social media productivity:
Productivity Hack #5: Invest in Self Care Apps
Investing in self-care apps helps to improve your productivity. When you're trying to work at your best, it's easy to overlook the signs of burnout. When we're so focused on getting the job done, that self-care slides right out the window.
After all, self-care is also one of the top tips for wildly successful entrepreneurs. Doing self-care doesn't have to be taking an entire day off or going on vacation. It can be as simple as getting some "me time" or "meditating" during or at the end of the day.
Start by getting more sleep: One study found that workers who reported insomnia or insufficient sleep spent three times as long on time management throughout the day as workers who reported quality sleep. The sleep-deprived workers also reported difficulties with motivation, focus, memory, and decision-making

Take a break: You're allotted lunch each day, don't try to cram work into every minute. Take your first 15-40 minutes for yourself, eat, check your phone, brainstorm on your task, and be present.

Meditate more: Studies show that just two weeks of mindfulness practice can improve cognitive function. You don't have to do it alone. There are a ton of resources out there, like the meditation app Headspace, to help you ease into a mindfulness practice—and increase your productivity as a result.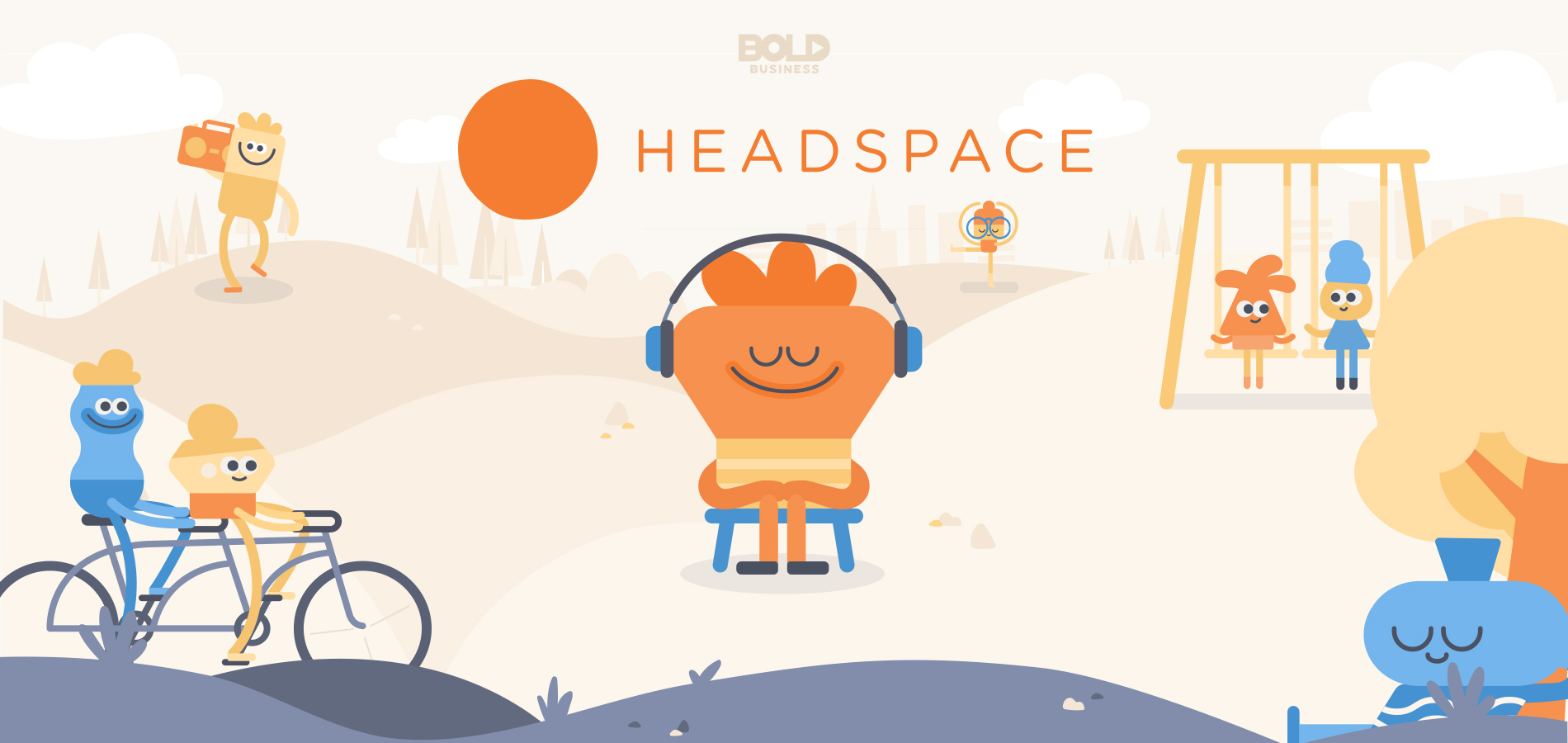 Productivity Hack #6: Hire a Freelancer for Mundane Task
If you have a long list of small tasks to complete, you can delegate them to a team member or hire a freelancer to assist you along the way. If you're spending time sending off emails and answering questions instead of dedicating your efforts to competing client work, you're really missing out.
Finding a freelancer isn't too hard. There are several online platforms where you can find affordable freelancers to help you with day to day tasks. You can use platforms like Upwork and Fiverr.
These are both great resources, as you'll find tons of freelancers from all over the world with a wide range of skills. They sound like the perfect solution for all your freelancing needs, but it's not all sunshine and rainbows.
Although outsourcing your work seems pretty cool, things can be complicated if not done in the right manner. But if you use a task management tool to keep track of minor details mapped out for analysis, there won't be anything to be worried about.

If you need help picking a freelancer, check out this guide on How to Hire a Freelancer in 6 Steps.
Productivity Hack #7: Automate Your Marketing Campaigns
Another productivity hack is to automate your marketing campaign. Automation allows you to schedule content or ads to work without supervision.
This means automating your emails, pop-ups, and more so you're not continually checking multiple marketing apps every day to stay on top of things.
So while you're busy handling clients, your automated marketing nurtures your leads and helps to keep your brand at the top of their minds.
If managing your online marketing adds too much to your plate, please check out Wishpond's marketing automation tool.
We have tons of lead generation tools you can automate, or you can hire a marketing team to do the heavy lifting for you!
Ready to start automating your marketing?
Book a free call to learn how our team of marketing experts can help you create high converting email marketing today.
Summary
The productivity apps and tips take routine, discipline, and investment. It takes time for you to see results. You'll always have endless tasks and projects that need to be finished one time but using one or all of these tips allows you to stop being busy and start being productive.
If we're honest, your to-do list will always be full, but managing your time and avoiding burnout will help you improve each day regardless of what comes your way.
Still need more help or apps to supercharge your productivity? Check out these easy to use productivity guides below: