How to Use TikTok for eCommerce Marketing: Everything You Need to Know
Ecommerce marketing should make use of multiple digital channels to make sure your store has great visibility online. We all know about the importance of certain social media channels, such as using Instagram or Pinterest for eCommerce, but what about TikTok?
With over 700 million monthly active users, TikTok can't be ignored as a powerful marketing platform. Particularly if you want to target a younger Gen Z audience, TikTok offers major opportunities for your eCommerce store.
In fact, TikTok is in the process of adding various new exciting eCommerce features to make sure that it keeps up with other social media channels. TikTok is busy testing its in-app shopping tools to give businesses more selling power on the platform.
This social media app has many exciting features to help businesses reach loads of potential new customers. TikTok ad opportunities are powerful, and you've got more chance of your video content going viral on TikTok than any other social media channel. And with new eCommerce integrations on the way, your online store needs to start making the most of this platform.
So, how exactly do you utilize TikTok for effective eCommerce campaigns? What are the best strategies for reaching those Gen Z users to boost your online sales? We'll explore this all in our guide below.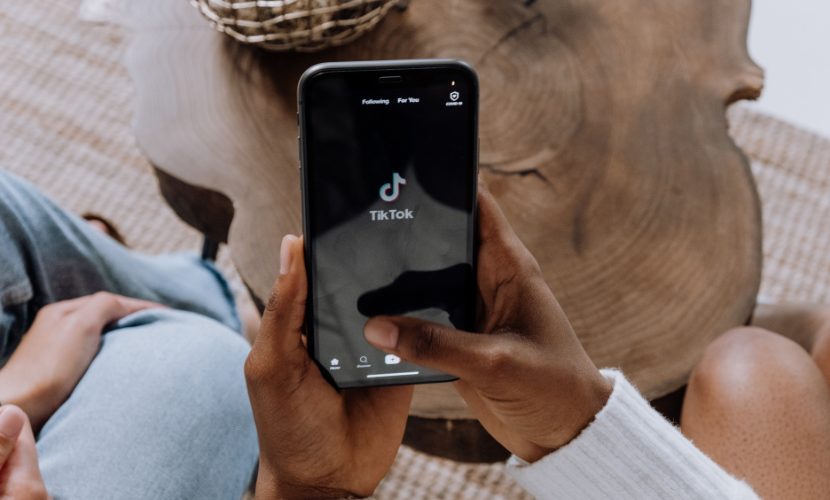 Why Use TikTok for eCommerce?
Besides the fact that TikTok is such a popular global phenomenon, with millions of active users, the TikTok app is an important place to market your business. As mentioned earlier, you are able to reach a valuable younger audience. If engaging with younger audiences is a part of your eCommerce strategy, then you need to be on TikTok.
TikTok also has a widely spread global base of users. If your eCommerce store can ship internationally, then this is a great platform for reaching new markets. TikTok videos are also available to a wider audience of users - you dont have to be part of a user's network to see them. This gives your content a better chance to go viral to huge audiences.
TikTok is also starting to deploy new eCommerce offerings for certain brands. Basic eCommerce links inside video clips were introduced in 2019, and the platform is continuing to develop its eCommerce offering. This includes working on things like Shopify integrations and 'Promo Tiles' for TikTok business accounts.
It looks like TikTok will soon be a hotspot for eCommerce stores, so you should start making use of it now to reach those millions of potential new customers.


Using TikTok for eCommerce Marketing
There are various ways to market your products and online store to TikTok users. If you're considering expanding your brand's online campaigns to TikTok, then you should pay attention to the following features.
TokTok Ads
Just like on any social media platform, paid advertising is always a good option for reaching a wider audience. TikTok video ads follow a similar idea to Facebook or Instagram ads, allowing you to promote your content to more users.
TikTok video ads include various different features which can be used to connect with more customers. As an eCommerce business, you are faced with some different ad options to choose from. We have outlined three below.
In-Feed Ads
In-feed video ads play automatically in your 'For You' feed. These adverts are targeted to relevant users, and they allow for engagement from the viewers. When someone sees the ad, they can choose to use your music for their own video. This can be a great feature to grow the popularity of your content.
Brand Takeovers
These are quick full-screen adverts that appear on your screen when you open the TikTok app. Brand takeovers are faster than other advertising options.
Top View Ads
This is one of the most effective ad types for businesses on TikTok. Top view ads appear when a user opens up the app. The adverts are full-screen, and they can last for a minute in length. Afterward, the same ad will appear at the top of the user's newsfeed.
TikTok Contests
Social promotions and giveaways are always a powerful way to attract a wider following and increase your engagement. We see viral contests on Facebook and Instagram all the time, and TikTok is no exception. There are various different TikTok contest ideas to choose from, but can get creative here and come up with a contest that really suits your brand well.
Hashtag challenges are popular and easy to implement. This is when your brand creates a hashtag related to a certain video challenge, where other people can post their version of the challenge using your hashtag.
If you're able to create and gather entertaining content, your hashtag challenge can go completely viral. This will be a massive success for your business.
Be sure to use the right social media promotions tool to ensure the success of your contest.
Partner Up With Influencers
If you want your eCommerce store to gain more visibility and reach more customers, then using influencers is a great idea. The right influencers make it easier to generate more buzz around your brand and product.
Just make sure that you do choose the right influencers. The influencers you work with need to appeal to your customers and promote your products to a big pool of new followers. You're using the influencer's popularity to reach these new followers, but it only works if your product fits in with the influencer's image.
Pay attention to the popular users on TikTok that relate to your niche, and reach out for possible partnerships.
Create Real Content
One of the secrets to content that performs really well on TikTok is to just keep it real. Don't focus on high-budget, perfectly polished video ads. Instead, bring the human element onto TikTok.
TikTok videos filmed on phones in real-life scenarios are more relatable. Businesses should focus on content that feels organic to the viewer. Brands will have more success connecting with their customers this way.
This is also true when it comes to user-generated content. You should find a way to get the TikTok user posting about your product in a relatable way. Real content on TikTok is the key to better engagement.
Offer Branded TikTok Effects
TikTok users love things like filters or stickers to use in their videos. Your brand can use this as an opportunity to get your logo in more videos on the app.
Brands and eCommerce merchants can create branded TikTok effects for users to access and post in their videos. For recognizable eCommerce brands, this can be a really effective way of boosting brand recognition and developing more user-generated content.
Create Viral Videos
If you want to become popular on TikTok, you will need to create plenty of content. TikTok's videos are fun and easy to create. The more you post, the more you will see just how much reach TikTok actually offers.
A great start for viral videos is to keep track of popular trends and music. Incorporate trending music into your own video, and you can engage with loads of interested users. Make sure to follow trending hashtags, and try to jump onto these trends as they happen.
Unlike Instagram or Facebook, TikTok content is far more accessible by a wider audience. Even if your account doesn't have many followers, the right content can make your TikTok account a popular feature.
You can also include a 'Shop Now' button in your post. This can take users straight to your Shopify store, allowing you to really boost sales from the app.
The above video is a great example of how trends can go viral on TikTok. This video helped generate a whole new wave of popularity for the Ocean Spray brand, as well as introduce Fleetwood Mac to a new generation of young TikTok users.
Making Use of the Tiktok and Shopify Partnership
Earlier we mentioned the partnership launched between TikTok and Shopify. This gives any eCommerce company way more potential to use the platform to increase their sales. This is thanks to the potential of social commerce.
Social commerce is when your eCommerce shop integrates with the social media platform, allowing you to sell directly through the TikTok app. Customers dont lose the experience of being on TikTok, and they don't have to navigate away from the app. This lets brands engage with their customers on TikTok and sell to them directly through the platform.
This gives your brand more chance of an actual sale from your organic or viral content. TikTok is still developing and testing these features, so they haven't launched all of these eCommerce tools yet. Brands and merchants can track their Shopify from Tiktok at the moment. This can be enhanced with special Shopify call-to-action buttons.

Conclusion
Online shopping is bigger than its ever been, so eCommerce merchants need to make use of the full range of digital platforms in order to keep up with the competition. TikTok's potential to boost eCommerce sales is massive. This is one of the most exciting platforms for eCommerce right now, with new features being developed and launched soon for even greater eCommerce potential.
If your online store isn't on TikTok yet, then it's time to get on the app and start to connect with the millions of global TikTok users. This could open up a whole new market for your business to tap into.
Related Content