15 Instagram Hacks and Features You Didn't Know Existed
Want to take your Instagram game to the next level? Then you need to start making the most of Instagram. Do you know about all the cool Instagram hacks that most people aren't using?
Loads of social media users don't even know about half the Instagram hacks and features that they could be applying to their profiles. These Instagram hacks work for businesses and personal accounts. Starting to use these Instagram hacks could be your secret to attracting more followers and making your Instagram account stand out.
If you want to start posting like an expert, then check out some of our favorite Instagram hacks that we've outlined below.
1. Hide Your Hashtags on Instagram Stories
You can add a bunch of hashtags to your Instagram stories to help improve your organic reach. This is always a good strategy for getting your Instagram stories out there to new followers. The problem is nobody wants their stories covered in hashtags. It can just look a bit too promotional.
Well, you can hide your hashtags in your Instagram stories. This means your Instagram stories still get traction from the hashtags, without them being displayed all over your images. Here's how to do it:
Choose your image to share on your Instagram story
Write a hashtag for that image over an area with solid color
Move the Pen icon over the image, and use it to cover up your hashtag in the exact same color as the image behind it
You now have an invisible hashtag blended into the background of your image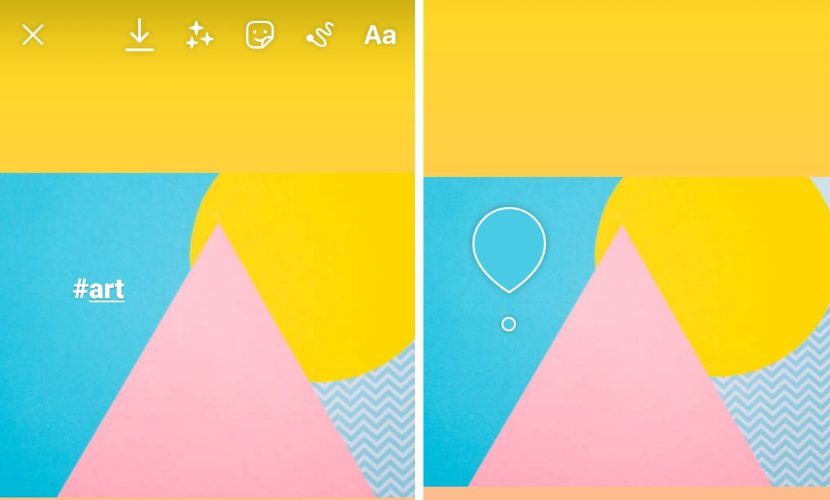 Use this Instagram hack all over your Instagram stories if you want to get them seen by a bigger audience. You could add up to 30 hashtags to get maximum reach, and then hide them to make your Instagram story look neat and clean. This is one of the sneakiest Instagram hacks that really work.
2. Create Shortcuts for Easy Responses
If you're an iOS user, you can create automatic responses to save you loads of time replying to comments and questions.
This is seriously useful for business pages and community managers who face the same repetitive queries every day. You could still use it for your personal account if you get a lot of repetative questions. This is one of those Instagram hacks that can save loads of time while still showing that your Instagram account takes the time to respond to queries.
Here's how to do it:
Tap the hamburger button and go to Settings
Tap Creator, tap Quick Replies, tap New Quick Reply
Write a phrase for the shortcut of that reply
Type out the response that you want to send in the message section
Tap Save
When you want to use that phrase, just type your shortcut into the comments, and your response will automatically fill out
3. Hide Posts Without Deleting Them
You can remove old posts from your Instagram account without having to delete them for good.
This can help to freshen up your Instagram profile without having to sacrifice getting rid of everything. Rebranding your business page? Want to redo the aesthetic of your personal account? This is one of those Instagram accounts that's always helpful to know. To do this, you can do the following:
Tap the three-dots icon at the top of the post
Press Archive
It's that easy. If you want to review these old posts, you can:
Go to your Instagram profile, and tap the hamburger button in the top right corner
Tap Archive
Tap the archived stories or posts you want to see
Tap Show on Profile and your post will be restored
4. Use Special Fonts for Stories Text, Your Bio, or Posts
Instagram offers very limited font options, but you can use more if you want to really customize your text.
Have you ever seen some interesting font on someone's Instagram story or profile, and wondered how it got there? They would have used an Instagram hack like this.
Special fonts could help your business account to stand out more on any Instagram feed, and highlight your brand even more clearly.
Find a special font app for Instagram. There are many free options available.
Type your text in the text box of the special fonts app
Got through the different fonts and choose the one that works best for you
Copy and paste this text into Instagram and your new font will appear
Text replacement like this is easy, and it can go a long way to make your Instagram posts stand out. This is one of those high-impact Instagram hacks that help to set your profile apart.


5. Share Previews of Your Instagram Stories and Posts
Want to get more of your followers interested in what you're posting about? Using story previews is a great way to do this.
You can show little sections of your short video content in stories, or reveal a small portion of your posts in your stories.
Adding a sneak preview is a clever way of building up some curiosity around your Instagram stories so that users will want to find out more. Sharing previews is one of our favorite Instagram hacks for your business or personal account.
Open stories and choose your image
Tap the Pen icon, then choose a color
Tap your screen and hold your finger there for a couple of seconds until the screen fills with your chosen color
Tap the Eraser tool, and wipe an area of the image clean. This area will be available for preview
Now you can share the story. Adding text or CTAs is a good idea here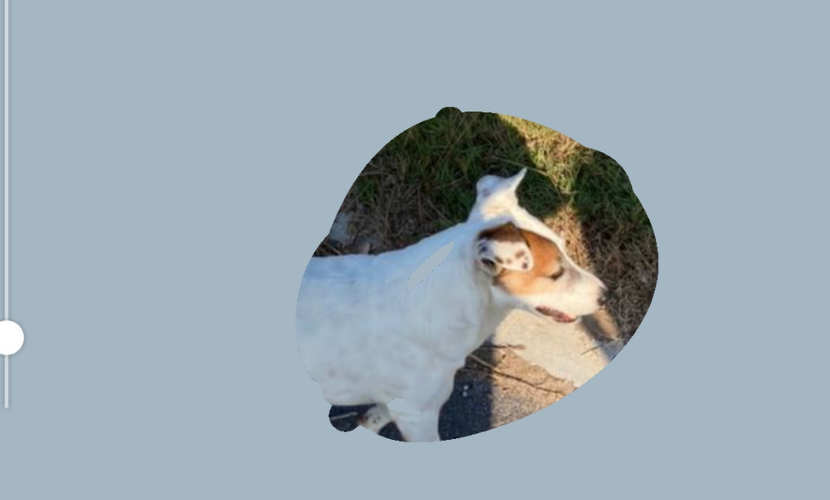 6. Add Line Breaks Into Your Instagram Bio
When it comes to Instagram hacks, adding line breaks seems pretty simple. However, it can be so frustrating when your line breaks are always being removed by Instagram.
A well-spaced out Instagram bio looks great, and it can give your profile a special edge. Lots of Instagram users don't know how to add line breaks to their accounts, so this is one of those Instagram hacks that can really help your account stand out.
Here's how to add line breaks to your Instagram bio:
Log into your Instagram profile through your laptop
Tap Edit Profile
The settings tab will appear. You can use the Instagram bio text block here to write your new Instagram bio with line breaks
Save and submit this, and your Instagram bio will now have line breaks

7. Add Special Characters to Your Bio
Want to add those cool little characters to your profile page? This is one of the easiest Instagram hacks that can help your profile page look amazing and eye-catching. All you need to do it:
Open up a new Google Doc or Word document
Type out your bio in this document. Where you want the special characters to be positioned, click Insert, and then click Advanced Symbol
Search for any symbol/image you want. Zodiac signs, regular emojis, wingdings, or whatever characters you want to add to your account
Then just copy and paste this new bio into your Instagram account. Tap Done, and see the special characters appear
8. Create Shoppable Posts
This isn't one of the most typical Instagram hacks, but it is an incredibly useful feature for any retailers advertising their products on Instagram. If you're interested in improving your eCommerce marketing, then shoppable posts are a great way to go. This means you can use Instagram to sell more products through your posts.
Firstly, understand that not everyone can use Instagram shoppable posts. You have to run a business account, and you need to sell goods that comply with Instagram's commerce eligibility requirements. You also need to have your Instagram account connected to a Facebook catalog of products. Finally, shoppable posts arent available for Instagram users in all countries.
Basically, shoppable Instagram posts are connected to your Facebook product catalog. Here's how you can create tagged photos that are shippable:
You need to first have a Facebook catalog, which you can create in the Facebook Business Manager. Your account then needs to be approved for the shopping feature.
Now you can tap Settings on Instagram and tap the Shopping section. Shopping will only be available once your account is approved.
From Shopping, tap Products
Choose the product catalog that you're connecting to your Instagram profile
Tap Done
Now when you want to tag your products in whatever post you want, you can do it the same way you would with people in tagged photos. This is one of the best Instagram hacks for eCommerce businesses.
9. Optimize Your Name to Appear in More Explore Page Results
If you want your posts to go viral, then you will want to end up on the Instagram explore page as much as possible.
Many Instagram users don't realize that the name section in your bio is also searchable. So, optimize your name with the right keywords for your niche. If people search for these keywords, then your chances of appearing on the explore page are higher.
This is one of those Instagram hacks that seem really small but can make a big difference to how many people see your account and content. For example, if your Instagram account is for a pet store, then include a phrase like "pet store" in your name. Instagram hacks like this may seem minor, but they really work.

10. Set Your Highlights Icon to a New Image
Those small highlights icons take up some of the most valuable space on your social media profile. There's a way to change each highlight icon at the top of your profile without actually publishing the image in your story's video content.
This lets you maintain the right aesthetic across your profile without having random images in your stories. You can also easily show what your highlights are about with the right icon. This can go a long way in improving your account. Here's how you can change the icon at the top of the screen:
Simply tap and hold the highlight icon you want to change the cover of
Tap Edit Cover
Scroll to the right where the image icon appears. Tap this image and you can access your camera roll. Choose your image and set it as the cover for your highlights reel.
11. Switch to a Business Profile
When it comes to Instagram hacks for your business, one of the easiest things to do is to just switch from a personal account to a business account. This can offer your business many advantages, such as useful insights and ad possibilities.
You should also connect your Instagram account to a Facebook business account for better results. All you need to do is:
Tap the hamburger button above your profile
Tap Settings
Tap Account
Tap Switch to Business Account/Professional Account
Fill in any details about your business account
Tap Done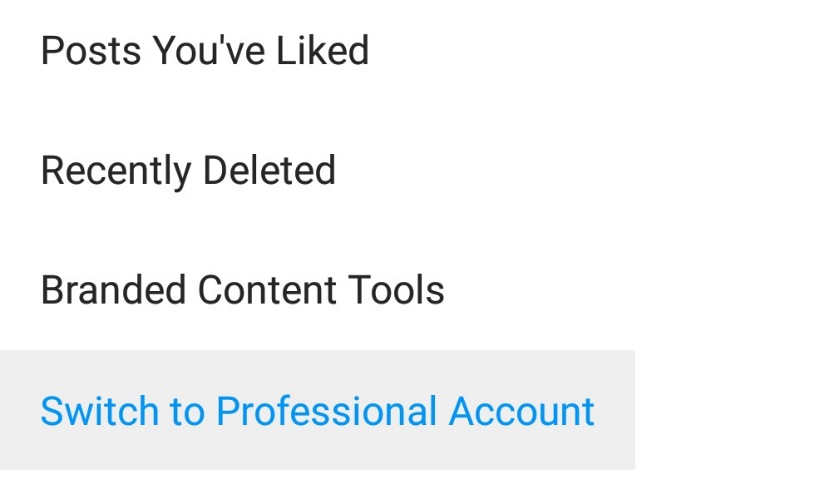 12. Follow Hashtags
Your Instagram feed doesn't just have to come from accounts you follow - you can also follow hashtags.
This is a great way to keep up with trends within your niche or area of interest. Doing this will make sure your Instagram feed is always full of the right posts that you actually want to see.
To follow an Instagram hashtag, you can do the following:
Tap the search icon to go to the explore page
Search for the hashtag you want to follow
Tap on the hashtag, and when you get to the hashtag page tap Follow
Now posts for that hashtag will appear in your Instagram feed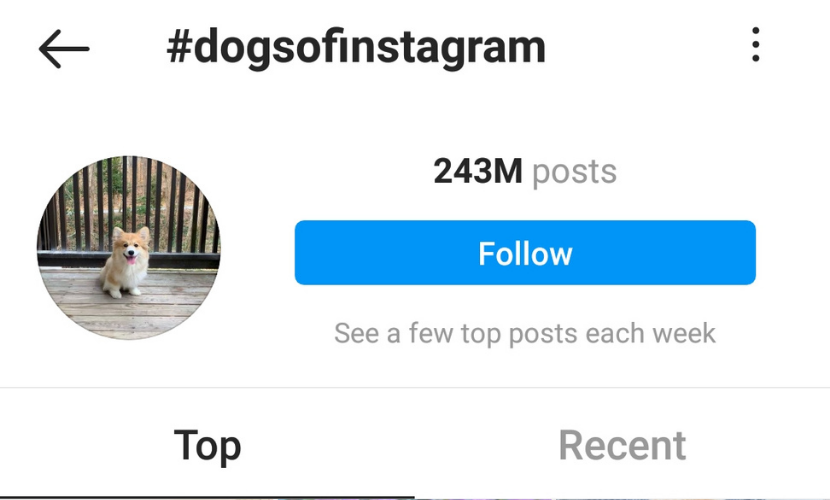 13. Access More Colors in Instagram Stories
When you create an Instagram story and want to add color to your text or image, you're faced with a very limited selection. If these colors don't suit your aesthetic or brand identity, then there is a way to access a wider range of customizable colors. This could take your Instagram stories to another level.
Here's what you need to do:
Open your stories and tap on the pen
Tap on one of the color options and hold down for a few seconds
Now a color palette will appear full of gradient colors
Tap the exact shade you want and add it to your story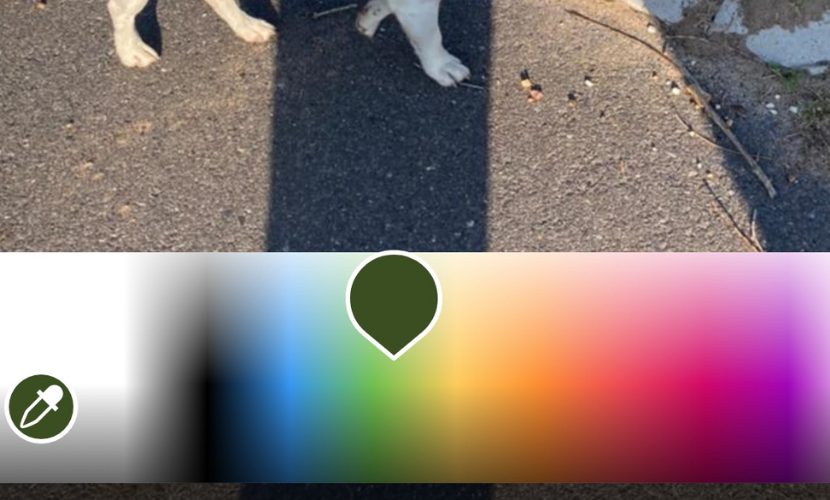 14. Use Your Instagram Stories to Link to IGTV
This is one of those Instagram hacks that are actually really straightforward, but so many users dont know about.
You can link to your IGTV from your stories to increase your views. This is a great way to use your Instagram stories for promotional purposes. Your followers can watch your Instagram story, swipe up, and be taken straight to your IGTV.
All you need to do is:
Go to stories, and choose the image you will be using. Using a screenshot from your IGTV works well.
Tap on the link icon at the top
Tap on IGTV Video, and choose the video you will be linking to
Tap Done
15. Arrange Your Filters
There's an easier way to access the filters that you love and always use. Instead of having to scroll through the various filters to find the right one, you can rearrange your favorite ones on your Instagram app. This is one of the most basic Instagram hacks, but it can save loads of time whenever you use Instagram.
Follow these steps to rearrange your filters:
Before doing the Instagram story or post you want, go to filters
Tap Manage (at the very end of your filters)
Tap and hold the three lines next to the filter to rearrange their positions
Tap on the circles and ticks on the right side of each filter. This hides or shows the filters
Tap Done to save your filters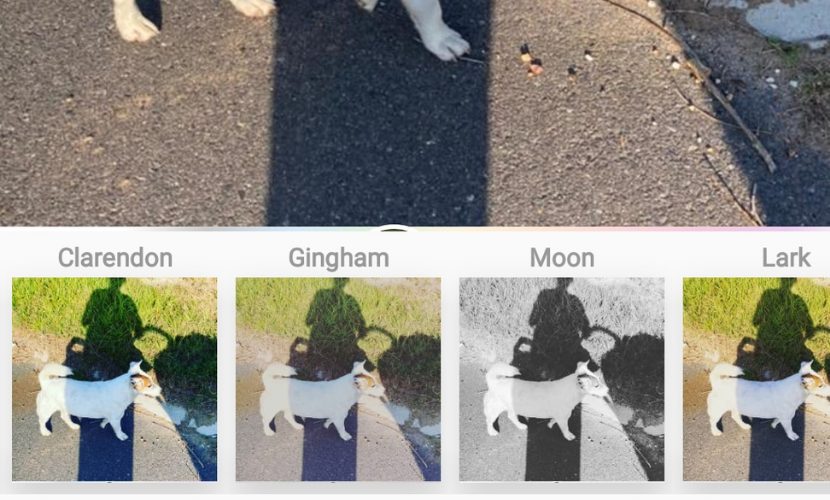 Using These Hacks to Be Better at Instagram
Ok, so you've got a whole bunch of cool Instagram hacks. How do you use them to improve your social media marketing?
With Instagram, it's the small details that can make your story or post really stand out. Each of these hacks can go a long way in improving your Instagram marketing efforts.
Instagram marketing could take many forms. Maybe you're running a social media promotion, targeting user-generated content, running paid promotions, or pushing a selfie contest. Whatever it is, using these hacks to improve your profile can make a big difference to how many Instagram users end up following and engaging with your account.
Have you got your account looking good, but now you're wondering how to market on Instagram effectively? Check out this guide to help you with some ideas.
Wrapping Up
And there you have it, 15 of the most useful Instagram hacks that you can use to take your social media game a level up. These tips and tricks are super simple, but they offer something special that most Instagram users don't know about. Each of these hacks may seem fairly small, but when you use them consistently, you will be able to make a huge difference to your social media efforts.
Try these Instagram hacks out for your personal account or business, and let us know what you think. When it comes to Instagram, it's the small things that go a long way.

Related Topics