How Canva Became a $40 Billion Business
Women run only 23 of the top 500 companies in the world, but CEOs like Melanie Perkins prove that investors might want to reconsider their choices. Having come up with the idea in college, the Canva co-founder has become one of the richest self-made women in tech in 8 short years, with a net worth of $6.5 billion.
Her strong belief in empowering the world to design helped her overcome multiple rejections at the start to build Canva into one of the biggest private tech firms in the world. But for Perkins, that's not enough. She's pledged her 30% stake of Canva to charity and aims to change the world by fighting poverty.
In this breakdown, you'll find out how Canva started, how their business model works, and how it's all thanks to Melanie Perkins. Let's break down Canva's business!
What is Canva?
In case you don't know, Canva is a free-to-use online graphic design platform that makes it easy for anyone to create all types of visual content.
This ranges from social media graphics to presentations, posters, documents, and more thanks to its extensive template library and vast stock photography gallery.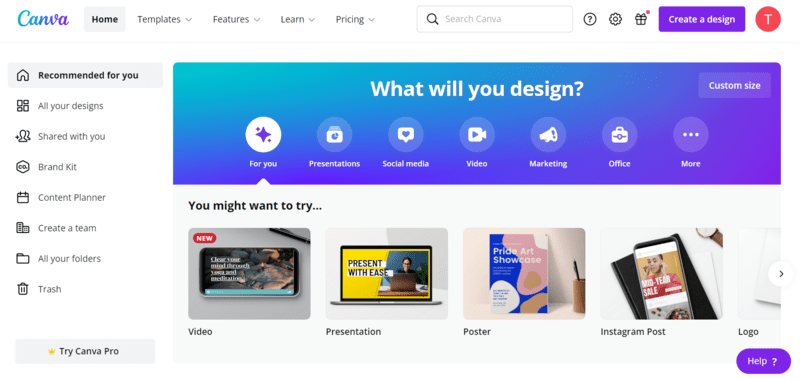 How Canva Started
Canva founder Melanie Perkins wasn't new to the idea of establishing a business. Having grown up in Perth, at the age of 14 she decided to start selling handmade scarves at shops and markets in her city.
Her entrepreneurial spirit didn't slow down after high school, as during her time at the University of Western Australia where she majored in communication, she also worked as a private tutor for students who struggled with the various graphic design tools. This sparked the idea for Canva.
"People would have to spend an entire semester learning where the buttons were, and that seemed completely ridiculous. I thought that in the future, it was all going to be online and collaborative and much, much simpler than these really hard tools."
She set out to establish a platform where you wouldn't need any kind of technical expertise to let your creativity run free. Perkins didn't want to restrict her idea to just yearbooks, but seeing how time-consuming the process of creating a school yearbook was, she decided that it was a good niche to test her concept. She was so committed that she actually dropped out of university to found 'Fusion Books' with Cliff Obrecht who was her boyfriend at the time.
Fusion Books allowed students and schools to create their own yearbooks with simple drag and drop tools. The platform also offered a huge library of templates that one could customize with images, fonts, and graphics. The company functioned out of Perkins's mom's lounge where they printed the physical yearbooks, but the business was able to serve clients all over Australia.
In five years Fusion Books grew into the biggest platform of its kind in Australia, even expanding into New Zealand and France. Amazingly, the company is still functioning successfully to this day - proving that the school yearbook idea solved a real-world problem.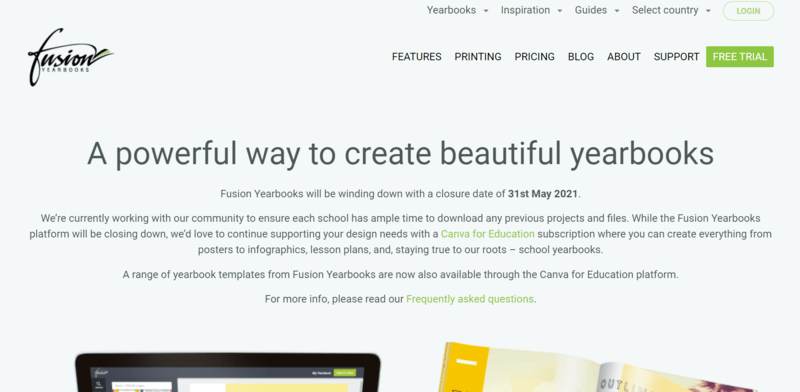 Pitching to Silicon Valley
Despite the success of Fusion Yearbooks, Melanie Perkins wanted to pursue her dream of setting up an entire design ecosystem where people could create just about anything they could ever want. She kept pitching her idea to potential investors but was rejected by over 100 of them.
Her big break came in 2010 at a startup competition in Perth where investor Bill Tai served as a judge. Interestingly, Perkins wasn't competing in the event, but she still managed to secure a meeting with Tai.
So, how did she do it?
"I met him after a conference, I spoke to him for five minutes, and he said if I went to San Francisco he'd be happy to meet with me. So I jumped on a plane to San Francisco and true to his word he met with me. I brought out my paper pitch deck of the future of publishing, and at that point in time I thought that he didn't really like what I had to say, he was on his phone and I thought that meant he wasn't really engaged, but then I got home and realized he was actually introducing me to a few people."
Tai even invited Perkins to MaiTai - his annual retreat for investors. The retreat heavily featured kitesurfing so Perkins had to learn the sport really fast because she was committed to impressing the investors around her. At the retreat, she did just that - not just with her business idea, but also with her newly learned kitesurfing skills.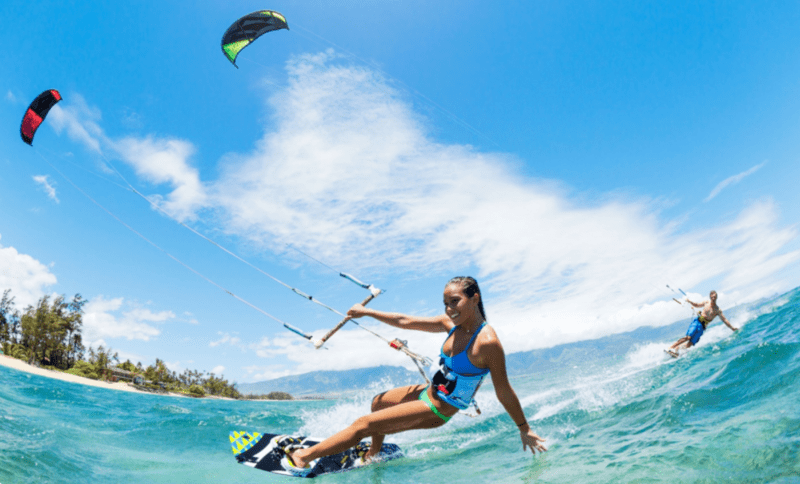 Melanie Perkins kitesurfing (source)
Soon after Perkins started pitching to investors in Silicon Valley and she started assembling a technical team. Lacking a tech advisor, Tai introduced them to the co-founder of Google Maps Lars Rasmussen, who took on the role. Due to the scale of the project, he took over a year to find the right engineers for the job.
The patience paid off and eventually Cameron Adams and Dave Hearnden, both former Google employees, came on board as their tech co-founder and tech developer.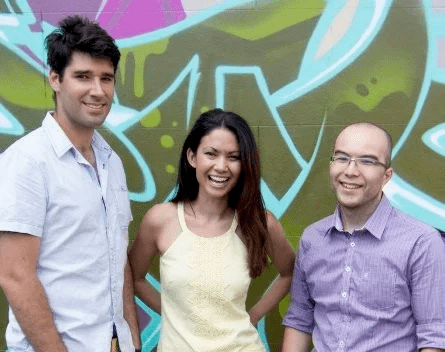 Above: Canva founders Cliff Obrecht, Melanie Perkins, and Cameron Adams


Canva Funding
In its seed funding round the company raised $1.6 million from top Australian and U.S. investors including Matrix Partners, InterWest Partners, and 500 Startups. Canva also received a $1.4 million grant from the Australian government to ensure that the business kept functioning from within their country. With all of these organizations backing Canva up, the site finally went live in 2013.
By 2014, the company raised another $3 million from Thiel's Founders Fund and Shasta Ventures.
Canva most recently raised $200 million in a funding round, which made the company one of the world's most valuable startups. According to Crunchbase, Canva has raised a total of $572.6 million in 14 rounds of venture capital funding.


How Did Canva Become So Successful?
Canva gathered about 50,000 sign-ups in the first month of its launch, and the number only kept increasing. This was thanks in part to the popularity of social media among businesses that used the platform to create their ads. By 2014, the company had grown to about 600,000 users who had made 3.5 million designs using the platform. Not too shabby for a site that had only been live for a year!
In 2015 the company launched a premium version of its services at a price of $10 a month. This service was specifically targeted to corporate businesses with high-quality design features and the choice to choose from millions of royalty-free stock images for their ad campaigns, making Canva a one-stop-shop for all things marketing and promotions.
The main reason for Canva's success is the user-friendly interface of the design software. Anyone can create designs, and this can all be done online. Unlike other complicated and expensive design software tools, Canva can be accessed and used by everyone.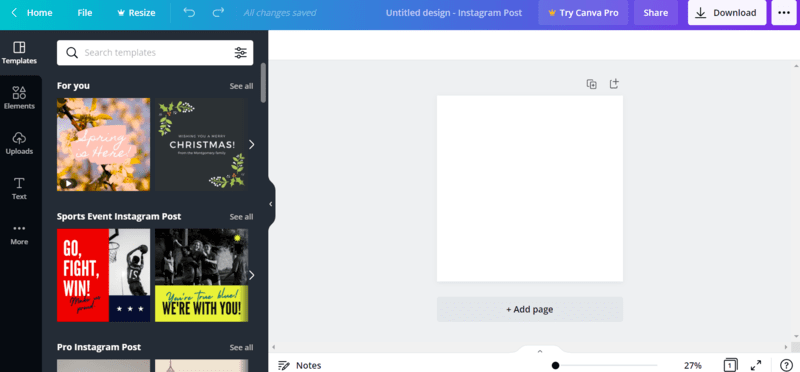 How Does Canva Make Money?
Canva offers a freemium platform, as well as two paid versions.
The platform generates revenue through its paid subscriptions like Canva Pro and Canva for Enterprise that give additional functionality and access to things like stock images and design elements.


How Many People Use Canva?
As of 2021, Canva has over 60 million active users who have created more than 7 billion designs. Canva's operations span across 190 countries, and the company currently employs 2,000 people in its international offices.


Canva Revenue
Canva expects to exceed $1 billion in annualized revenue by the end of the 2021 with more than 500,000 businesses paying for the product in some capacity.
The company has some of the world's biggest companies on its special enterprise plan, including Salesforce, Marriott International, PayPal, and American Airlines.


How Much is Canva Worth?
In the latest seed round, Canva received $200 million and is now valued at $40 billion making it the fifth most valuable private startup in the world.
Not only is Canva incredibly valuable from funding, but it is also one of the very few unicorn startups that is profitable.


Canva Charity
Canva's rapid success has helped Melanie Perkins become a billionaire in the blink of an eye. But you'll be surprised to know that the idea behind Canva wasn't to earn tons of money for the founders, which is why she's planning on giving it all away!
That's right. According to Perkins, the goals that she set out with when she established Canva were for it to become one of the biggest companies in the world and for her to be able to give back to people as much as she could with the success of her company.
The couple has pledged to give a 30% stake - valued at $16 billion - in their company to the Canva Foundation, their charity that works on eliminating poverty. Much like Canva, the Canva Foundation is well on its way to becoming one of the largest charitable foundations in the world - proving that no matter what Perkins sets her mind to, she makes sure to give it all she's got.
Wrapping Up
In just over a decade, Melanie Perkins has gone from building a successful yearbook design company from her mother's home to starting a graphic design platform that anyone can use. Despite being rejected by over 100 investors, her determination and self-belief helped her gain access to a network of people that believed in her vision, leading to Canva's launch in 2013.
Thanks to identifying and solving a real-world issue, a concept Perkins is no stranger to, Canva has grown to a market leader in 8 short years. This has allowed Perkins to dedicate the billions of dollars she's earned to solving issues close to her heart.
Perkins and Obrecht have one of the world's greatest startup stories. They started as a living room business creating yearbooks and ended up creating some of the most successful and innovative design software on the planet.


Related Content